Joey Halzle calls his offense 'a different animal'
2 min read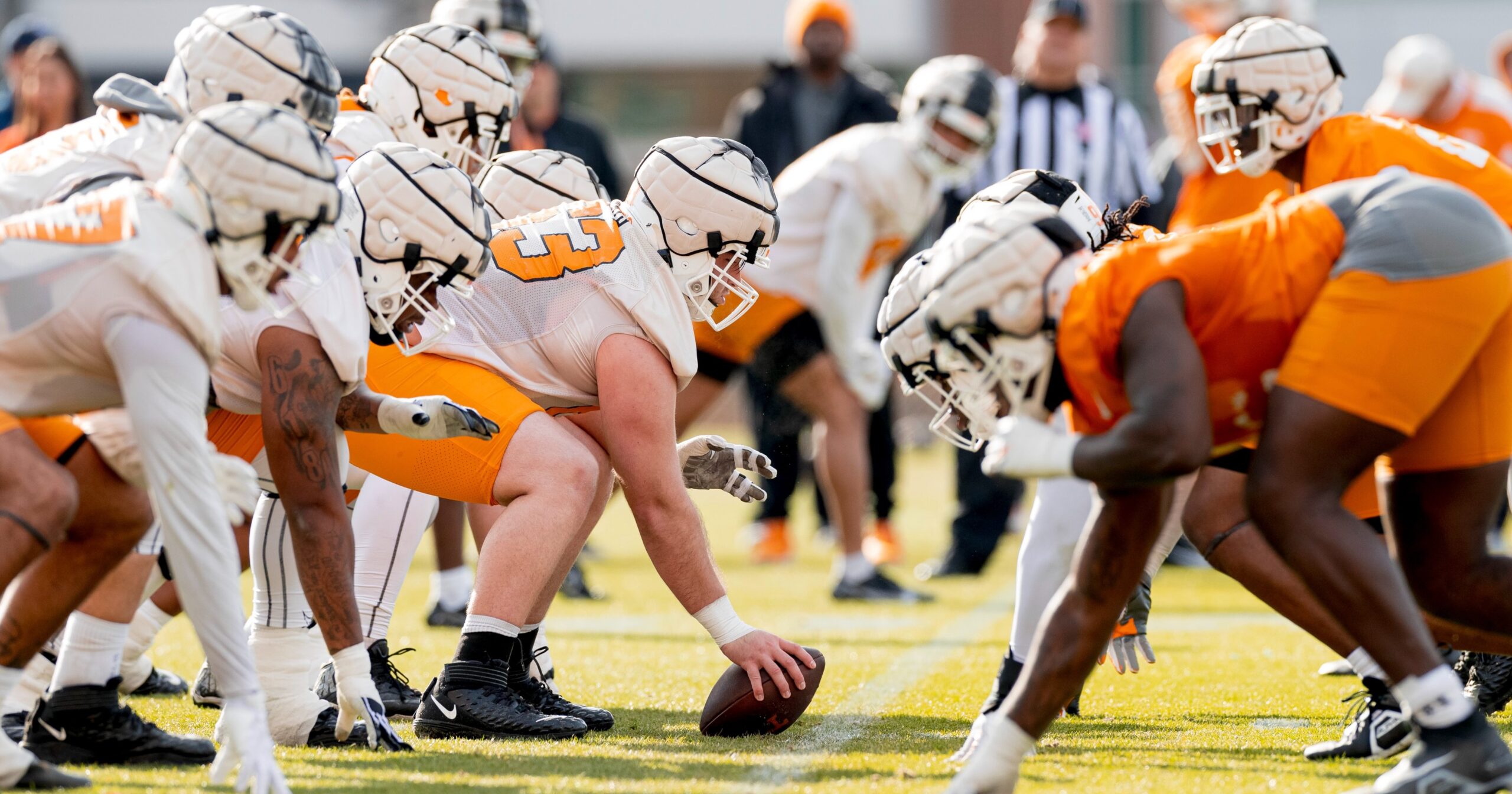 Tennessee offensive coordinator Joey Halzle has been working with Josh Heupel for over a decade. He knows the offensive inside and out.
For others who are coming into the system, it can be difficult to pick up on how the offense runs. Halzle knows that.
"It's a different animal," Halzle said during a media availability session last week. "We're very, very different than a standard offense. If guys are good at feeling space, if they're good at understanding structures of defense, if they're good at reading leverage, they're really good at what we do. What we do is different but it's also for guys that understand it, that's why they excel the way they do."
The Volunteers offense ranked first in Division I college football this past season with 46.1 points per game and 525.5 total yards per game. They were also fifth in completion percentage at 68.7%.
Halzle was promoted to offensive coordinator after Alex Golesh left Rocky Top to take the head coaching job at South Florida. Halzle also retained his old role of quarterbacks coach in addition to take on the offensive coordinator duties.
He attended Oklahoma, like Heupel, from 2005-2008. Halzle played in 21 games as the team's backup quarterback over those years with Heupel serving as his quarterbacks coach.
Someone who is new to the system this year will be five-star freshman quarterback and heir apparent to the starting quarterback job Nico Iamaleava.
An early enrollee, Iamaleava has impressed the coaches with how he is acting in spring practice.
"He's been really good. He's mature beyond his years, doesn't act like a freshman," Halzle said. "But, with that said, the first time you take the field? No matter how prepared you are going from high school to college, it's fast. It's fast, there's a lot more on you. We put as much on the quarterback as anybody in the country, if not more. So it's a lot."
The 6-foot-6 Iamaleava is the most-heralded prospect to arrive in Knoxville in at least a decade.
Iamaleava is the No. 6 recruit and No. 3 quarterback in the 2023 On3 Industry Ranking. The On3 Industry is a proprietary algorithm that compiles ratings and rankings from all four major recruiting media services. The On3 Industry Ranking is the most advanced, complete and unbiased rating and ranking measurement in the industry. 
However, he was ranked as the No. 1 recruit in the 2023 On300 Ranking.
The post Joey Halzle calls his offense 'a different animal' appeared first on On3.