Jon Rahm shares hilarious Zach Ertz story following his Masters win
2 min read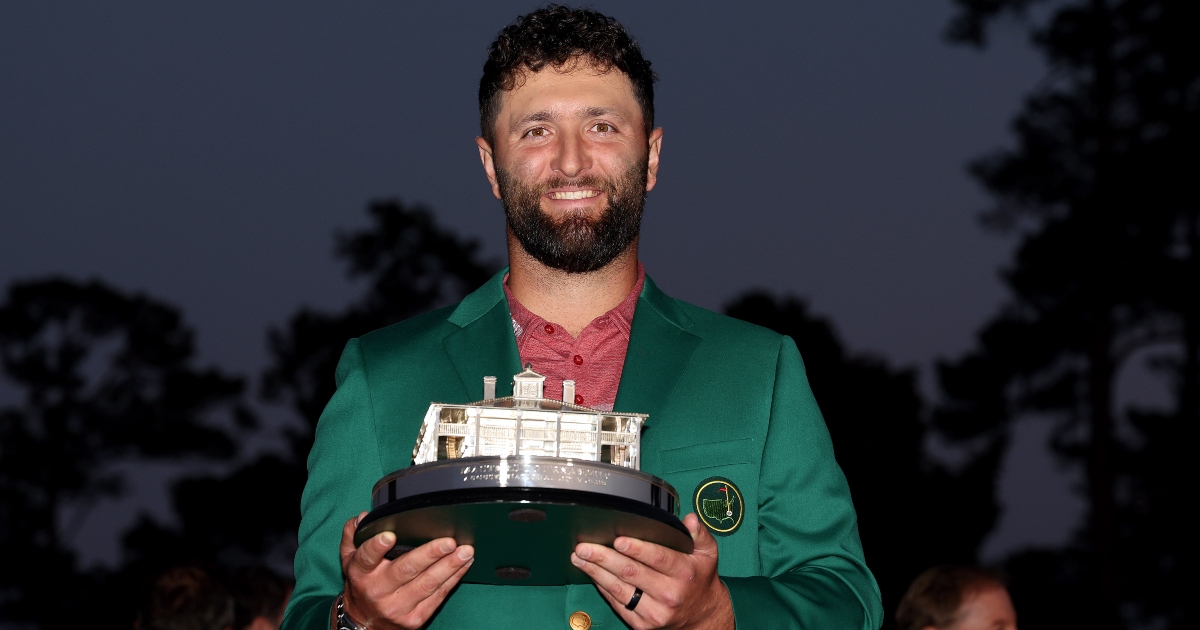 Heavy rainfall, harsh winds, and inclement weather couldn't stop Jon Rahm this weekend as he secured the first green jacket of his career, winning the the 87th Masters at Augusta National Golf Club on Sunday. Rahm edged out Brooks Koepka on the final day of action, shooting a 69 in the final round, including four birdies, to finish at 12-under par.
The Masters win marks the second major championship win of Rahm's career, and a win he couldn't have gotten without some help and support.
Some of that support came from an unexpected source, Zach Ertz, as Rahm revealed after the Masters a hilarious text exchange between himself and Arizona Cardinals tight end. Ertz shot Rahm a text on Thursday heading into the tournament, one that fans will perceive as either helpful or hurtful depending on their attitudes on superstitions.
"For those people who believe in jinxing other players, people, whatever it may be, Thursday morning when I was getting on the golf cart to get to this putting green 10 minutes before my tee time I saw a text from a good friend of mine. And I'm going to name him because he is a Super Bowl winning champion. Zach Ertz," Rahm said.
Rahm may have ended the Masters as the champion, but he did not have a championship start. Rahm had a double-bogey on his first hole in Augusta, a blunder that he was not shy about blaming on Ertz.
"He sent the text, I'm gonna paraphrase here, but he said that first green's looking like a walk in the park or something like that right now. Ten minutes before I four-putted to start the tournament," Rahm said. "So thank you Zach, don't ever do that again please."
Rahm may not want another good luck text from Ertz in the future, but it's hard to deny the results of the Pro Bowl tight ends gesture. Ertz took to Twitter himself after Rahm shared his story, and was unapologetic about the text he sent as he congratulated his friend on his big victory.
Ertz said via Twitter Sunday, "I apologize for absolutely nothing! You can expect these texts every major going forward my friend! Congratulations!"
Rahm and Ertz are both Pac-12 alumni, with Rahm playing collegiate golf at Arizona State and Ertz attending Stanford during his college playing days.
The post Jon Rahm shares hilarious Zach Ertz story following his Masters win appeared first on On3.