Jordan Miller, Isaiah Wong discuss what Jim Larranaga means to them after Final Four loss
2 min read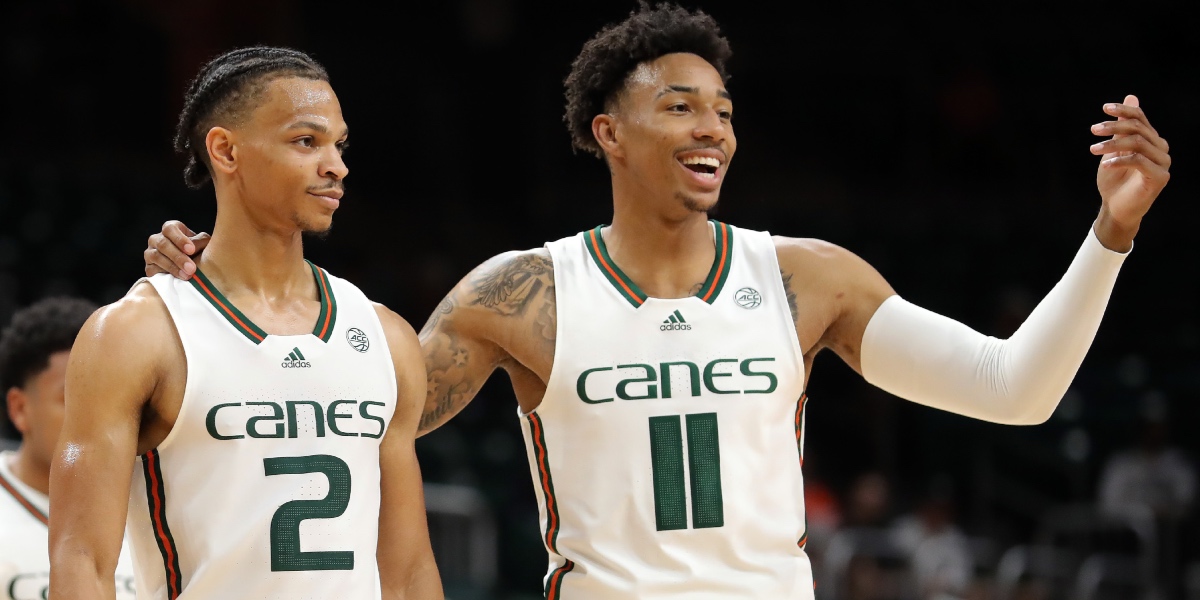 Miami's dream season came to end Saturday with its Final Four loss to UConn and guards Jordan Miller and Isaiah Wong spent some time afterwards to praise their head coach Jim Larranaga.
"Coach L, man, the legend," Miller said after the game in its press conference. "He's been very special to me. Not only is he a coach, he's a teacher. He's a leader. He's taught me things about basketball. He's taught me things about just being a man in general."
Larranaga, the 2013 national coach of the year, led the Hurricanes to its first-ever Elite Eight last season and its first-ever Final Four this year.
The Miami program had made only six NCAA Tournament appearances in the seven decades before Larranaga joined the program in 2011.
He has transformed the Miami program into a constant threat in the tough ACC. But he has also transformed the lives of many players he has coached over the years.
"Coach L, he's a great person to be around on and off the court," Wong said. "He helped me throughout my four years of college. He just always has been there for me. I feel like he got me to this point, and he's just been helping the team too. And he just loves us all as a person, and off the court he always calls to check up on us. And he always just tries to calm people down when we're stressed out. He's just a great coach. Like Jordan said, he's a legend, and he's going to keep on proving it with these upcoming years."
It was a tough shooting game for the Hurricanes against the Huskies. Miller and Wong were the only two Miami players to reach double figures as the team shot 20-for-62 from the field.
Wong, the ACC Player of the Year, scored 15 points while Miller had 11 points.
Miller addressed what Larranaga said to the group after the loss.
"He just told us he loved us," Miller said. "He was proud of us."
The post Jordan Miller, Isaiah Wong discuss what Jim Larranaga means to them after Final Four loss appeared first on On3.