Jordan Whittington gives players he thinks could surprise Texas fans
2 min read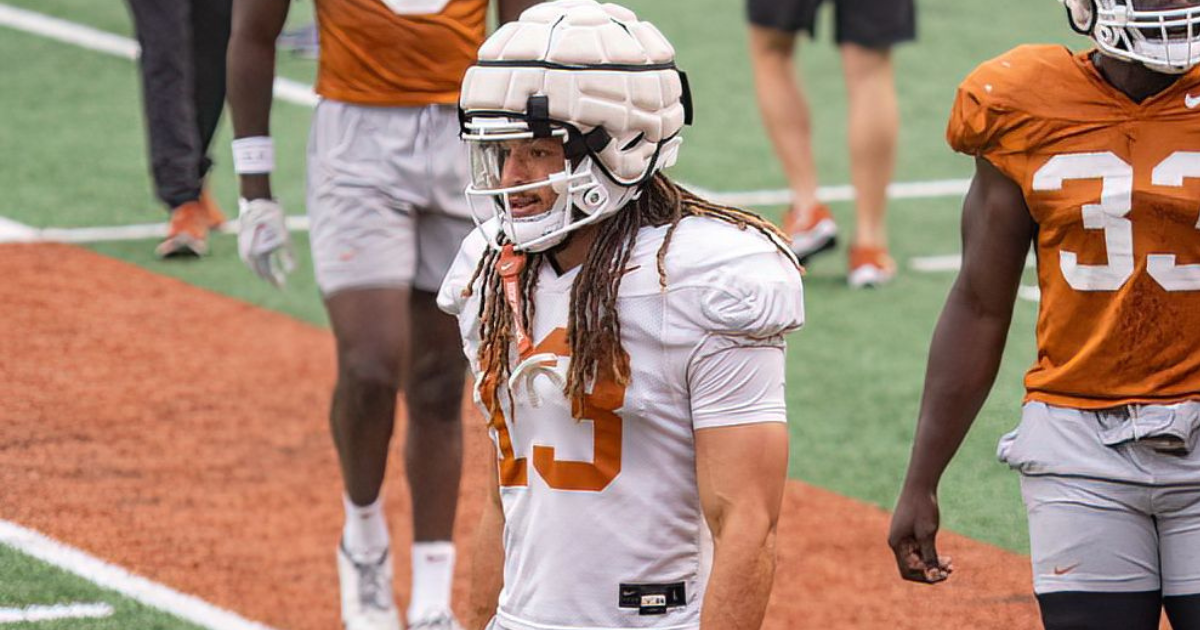 If there's one thing folks in Austin are looking for, it's a breakout season. Head coach Steve Sarkisian saw improvement from Year One to Year Two and is looking for similar results in 2023. Plenty of different factors play into potentially earning double-digit wins. One will be if lesser-known players are able to step up to the plate and perform.
Jordan Whittington is a vet for Texas but has seen plenty of players roll through. He was asked to name someone who would personally break out on both sides of the ball. He began on the offensive end, naming a potential replacement in the running back room.
"That's a good question," Whittington admitted. "Jonathon Brooks, for sure."
The running back position is going to be wide open for Texas this season. Bijan Robinson and Roschon Johnson are both going to be early selections in the NFL Draft. While this might leave a massive hole for most programs, the Longhorns have plenty of depth.
Brooks plays a major role in that. In his 51 carries through two college seasons, Brooks is averaging 6.7 yards per carry and has gotten into the end zone six times. Once he is back to 100% healthy, there might not be a bigger breakout candidate on offense for Texas than Brooks.
Jordan Whittington impressed with Byron Murphy
When moving over to defense, Whittington brought up someone Sarkisian did as well. Defensive tackle Byron Murhpy must be moving heads in practice. Another veteran player inside the program, Texas could use some pressure from up the middle.
Whittington decided to have fun with his answer as well. He made sure Murphy got a proper shout-out in front of the media.
"Everybody knows Byron Murphy," Whittington said. "But I love Byron Murphy. He's like that. I'm going to shout him out. And y'all are going to tweet this too, right? He says I never say nothing. Byron Murphy is going to have an amazing year. There it is."
Sarkisian praised Murphy when discussing how the pass rush has improved throughout spring. "Unblockable" was the word used by the head coach.
"I think one guy that stands out to me that at times, to me, he's unblockable, was Byron Murphy," Sarkisian said. "And that's internal pressure. This guy is so active, he's so strong, he's so quick, and he's very smart. He has presented some real issues."
Murphy is entering his third season with the program out of DeSoto (TX). He has three career sacks and 6.5 tackles for a loss in 25 games played. Not your traditional defensive tackle at 6-1, 297 pounds, there is some quickness involved in his game.
The post Jordan Whittington gives players he thinks could surprise Texas fans appeared first on On3.