Jordy Bahl calls Oklahoma's pitching staff 'really special'
2 min read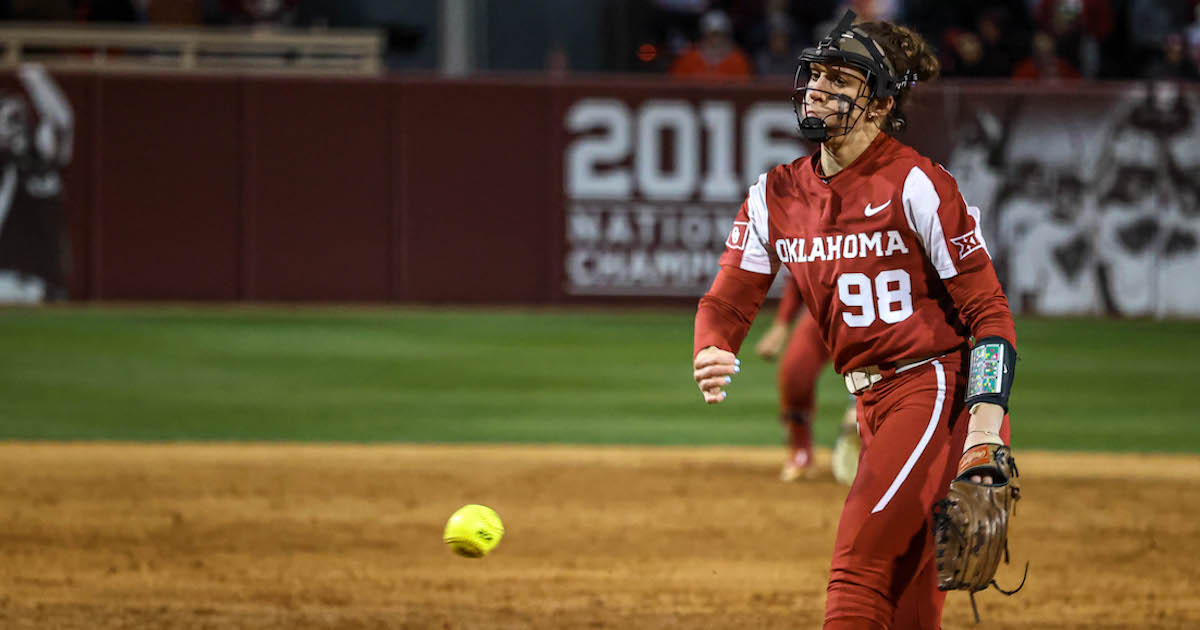 The Oklahoma pitching staff may be led by Big 12 Pitcher of the Year Jordy Bahl but everyone on the staff is pretty much an ace. All of their numbers back it up.
Bahl, the 2022 National Freshman of the Year, is the top dog on the staff and works the biggest games. She has a pitched in a team-high 30 games and holds a 15-1 record with a 1.15 ERA, 0.84 WHIP and 143 punchouts in 109.1 innings.
Some of those incredible stats pale in comparison to her teammates. Nicole May, who is 16-0 on the season in 20 games pitchers (16 starts) has a 0.60 ERA and 0.83 WHIP along with 117 strikeouts in 92.2 innings as she was named to the All-Big 12 first team. Alex Storako is 17-0 with 23 games pitched (16 starts) with a 0.75 ERA, 0.69 WHIP and a team-best .155 batting average against.
The fourth-string pitcher, freshman southpaw Kierston Deal, has pitched in 16 games with just three starts. But she is still 3-0 with a 0.90 ERA and 1.03 WHIP.
Those four pitchers don't even include SJ Geurin, a top-25 recruit coming out of high school, who is redshirting her first year on campus.
With Oklahoma pitching coach Jennifer Roacha leading the way, the Sooners have a combined team ERA of 0.86 and .159 opponents batting average against.
But even with all that being said, for the Sooners to enter the NCAA Tournament with only one loss the entire season is a remarkable feat.
"We have a really special staff," Bahl said after winning the Big 12 Tournament. "Throughout the entire season, we've kind of been all working on staying in our routines, finding our rhythm and knowing what helps each other get back into that. Whenever one's out on the mound, it's always three that are right there behind her in the dugout. SJ, she also is sitting right next to Coach Roach the entire time. She's in everything that we're doing. But it's really been a collective effort from everybody as we're all working on the same thing individually at the same time. It's been pretty cool to see it all come to play."
Oklahoma, unsurprisingly, is the No. 1 seed in the NCAA Tournament and the heavy favorite to win the national championship. The Sooners have won the past two national championships and have appeared in the Women's College World Series every year since 2016.
The post Jordy Bahl calls Oklahoma's pitching staff 'really special' appeared first on On3.