Josh Heupel defines internal culture at Tennessee
2 min read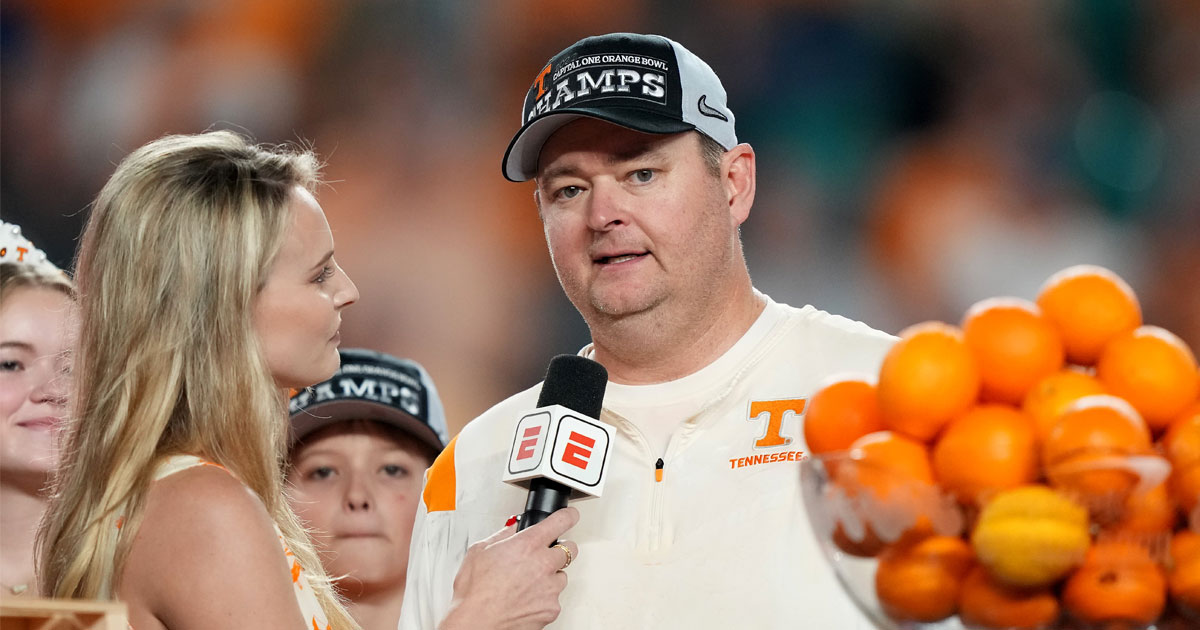 The Tennessee football team had a remarkable year in coach Josh Heupel's second year in charge, coming up just short of a College Football Playoff appearance after suffering a surprising late-season loss.
But make no mistake about it: The Vols were lethal for the majority of the 2022 season.
And as Heupel continues to build his program into a contender, it's the internal culture that began to really reveal itself in 2022 that is the secret sauce in the Tennessee recipe Heupel is whipping up.
"One of great accountability and love and respect for each other," Heupel explained on The Hard Count with JD PicKell. "We build trust every single day. It's a group and a staff and a program that are fierce competitors that love to compete in everything that they're doing, and love to have a lot of fun while we're doing it together."
Few spots embodied that internal culture a year ago more than the quarterback group.
While Hendon Hooker piled up impressive statistic after impressive statistic in chasing the Heisman Trophy, the team hummed right along behind him. But his backup, veteran Joe Milton, was also a part of the camaraderie along the way.
And when Hooker suffered a season-ending injury, it was Milton who was right there ready to pick up the slack in a major way. After Hooker's injury, Milton led Tennessee to a 56-0 thrashing of Vanderbilt and then a 31-14 win over No. 7 Clemson in the Orange Bowl.
Those were two wins that stamped the season with a positive note rather than it ending up as one that crumbled down the stretch.
How was it done?
Those Tennessee players embraced the two pillars of internal culture in Heupel's program: loving to compete at everything and having fun while doing it.
"And I think you can do those things at a really high level," Heupel said. "You can enjoy the competition and you can enjoy and love the people that you're doing it with. That's what this group's lived out every single day."
Tennessee will be looking to build on that success in 2023, hoping the benefits of having a quarterback room that remained fully engaged last fall continues to produce fruit.
Milton takes over at quarterback looking to sustain the high-level success his teammate Hooker had. He'll take over without a ton of statistical production in the Tennessee offense after going 53-of-83 for 971 yards and 10 touchdowns last season.
But if Heupel's formula is correct, the Volunteers should be sitting pretty.
The post Josh Heupel defines internal culture at Tennessee appeared first on On3.