Josh Heupel shares message to Tennessee players nearing end of spring practice
2 min read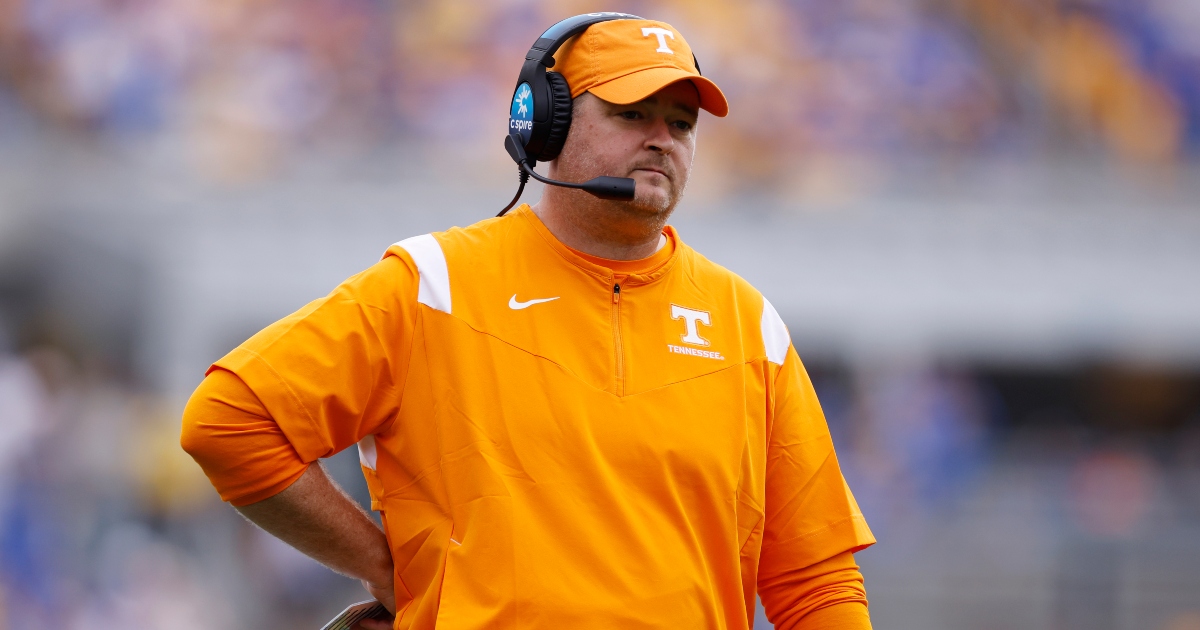 The end of spring practice is quickly approaching, and Tennessee head coach Josh Heupel is trying to get the most out of his team before the training period wraps up.
Heupel is giving his guys the weekend off for those that celebrate the holiday. After that, he needs everyone completely locked in before everyone leaves before summer ball starts.
"At the end of the day you have to reset and reload. We come back next week, you control it. You've got to win each rep. You've got to win each period. You've got to win each day," Heupel said after Tennessee's second spring scrimmage. "This has been a great group and their consistency, that's the mental side of it, in the meeting room, how they've been physically and mentally out on the practice field. They've been awesome."
Coming off an 11-2 year, the Vols have all the momentum in the world heading into the 2023 season. With former QB1 Hendon Hooker gone, who was the conductor of Heupel's offense since he took over in 2021, can the Vols maintain that same success? Or was the success simply based on the personnel — the most successful of which aren't with the program anymore.
That's why Heupel says there is still a ton of install to do with his new-look offense, and every other facet of his team for that matter. He's taking the spring day-by-day, but needs his guys going full-speed when the team gets back together after the long weekend.
"Next week is a huge week for the development of our program in every phase, at every position, every guy on our roster," Heupel said. "They're going to finish [Thursday] pretty early, noon, have a chance to get with their families and enjoy the weekend. If they're not going home, spend time with us as a staff. Sunday night, we'll have a team meeting, reload and get ready to get after it Monday morning."
Heupel demands focus from his players ahead of the final stage of spring training. All the Vols' hard work will culminate in the annual Orange & White Game that is set for Saturday, April 15 at 2:30 p.m. ET.
It is the first time since 2021 Tennessee has hosted a spring game and is providing amenities to fans who arrive on site early. Admission to the game is $5 for non-premium seats — you can find out more about the event here.
The post Josh Heupel shares message to Tennessee players nearing end of spring practice appeared first on On3.