Josh Ogundele enters the transfer portal
2 min read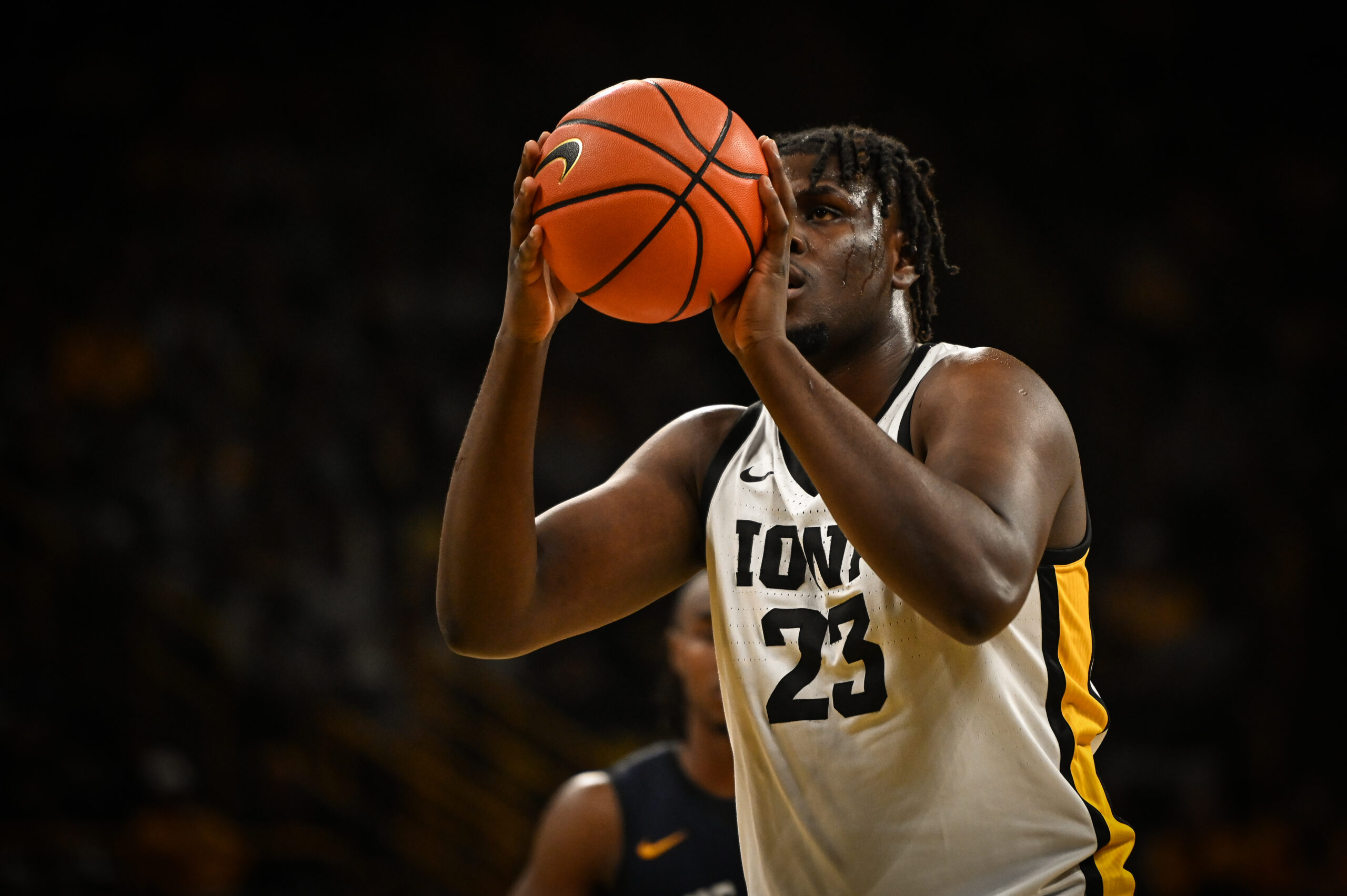 For the second straight year, Josh Ogundele has entered the NCAA transfer portal. The 6-foot-10 and 275 pound center was a fan favorite during this time with the Hawkeyes, but he was never able to crack the rotation and become a consistent contributor at Iowa
Last year, Ogundele entered the transfer portal only to reconsider the decision and return to the Hawkeyes for another season.
In his first year at Iowa, the native of England saw action in eight games and grabbed two rebounds three times. That year he had a season high four points against Nebraska.
In his second year, Ogundele saw action in 19 games, scoring points in ten of them. Overall, he scored a total of 29 points and pulled down 24 rebounds. He scored four points in the Big Ten Tournament Championship game win over Purdue. He tied a career high with five rebounds in the Big Ten Tournament win over Northwestern.
This past season, Ogundele was sidelined for a portion of the season with a knee injury. He played in 11 contests, scoring 21 points and pulling down 19 rebounds. He had a season high 6 points and 5 rebounds against North Carolina A&T.
This will now open up another scholarship for Fran McCaffery to use going into the 2023-24 season and the expectation is he would use it on a big man.
The post Josh Ogundele enters the transfer portal appeared first on On3.