Josiah-Jordan James says Tennessee has been resilient during season
2 min read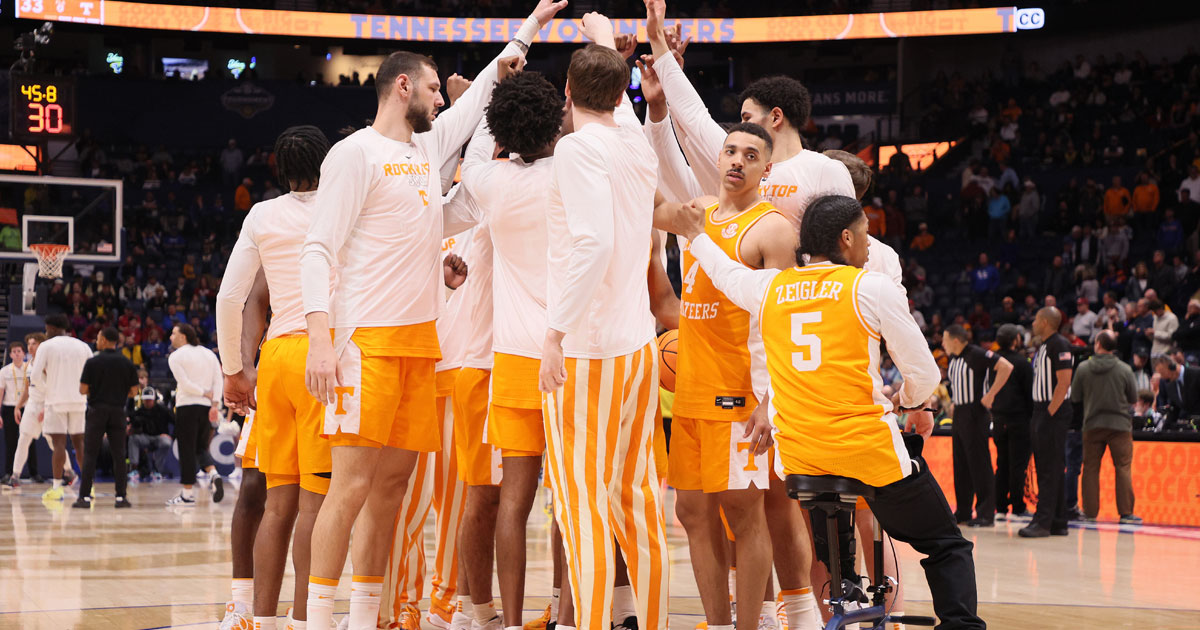 As Tennessee gets set to square off with Florida Atlantic in the Sweet 16, the Volunteers are on the verge of the deepest run in the NCAA Tournament that they've had under coach Rick Barnes. One word comes to mind: resilient.
Because this tournament run couldn't come in unlikelier circumstances.
Just about everyone had written the Volunteers off for dead when star point guard Zakai Zeigler suffered a torn ACL on Feb. 28. The injury was late enough in the season that Tennessee had almost no time to adapt, no time to find a new primary ball-handler.
The Volunteers promptly went 1-2 to stumble into the NCAA Tournament.
"Yeah, we've been resilient. That's what we talked about," guard Josiah-Jordan James said. "That's what we knew it was going to come down to. We didn't expect the season to go how it did with the injuries and the guys in and out of the lineup, and especially with Zakai being out for the rest of the season."
After falling out of the SEC Tournament fairly quickly, Tennessee had to regroup behind closed doors.
But here the Volunteers are, having knocked off Louisiana and then Duke to reach the Sweet 16. And the win over Duke was a bit of a statement.
The Blue Devils couldn't match the Volunteers' intensity level or physicality, going down 65-52 as Tennessee kept dancing in the NCAA Tournament.
Now there's a whole lot more in reach. Madison Square Garden. The lights of New York City.
All eyes will be on resilient Tennessee and the players like Jordan-James who have stepped up their contributions to make up for the loss of Zeigler.
The entire team deserves a lot of credit, win or lose on Thursday night against Florida Atlantic. For the mindset, if nothing else.
There has been zero quit in the group.
"We just preach resiliency as one of our core foundations that we have as our culture, and we've just embodied it," Jordan-James said. "And I give credit to our coaches. I give credit to my teammates because without them, we wouldn't be here. Without every last person in that locker room, we wouldn't be here. And we're just trying to soak up every moment that we have here and keep the season going."
That goal will lock into laser focus on Thursday night at 9 p.m. That's when Tennessee will tip off against Florida Atlantic with the eyes of the nation watching on TBS.
The post Josiah-Jordan James says Tennessee has been resilient during season appeared first on On3.