Kentucky football picks up commitment from kicker, Alex Raynor
1 min read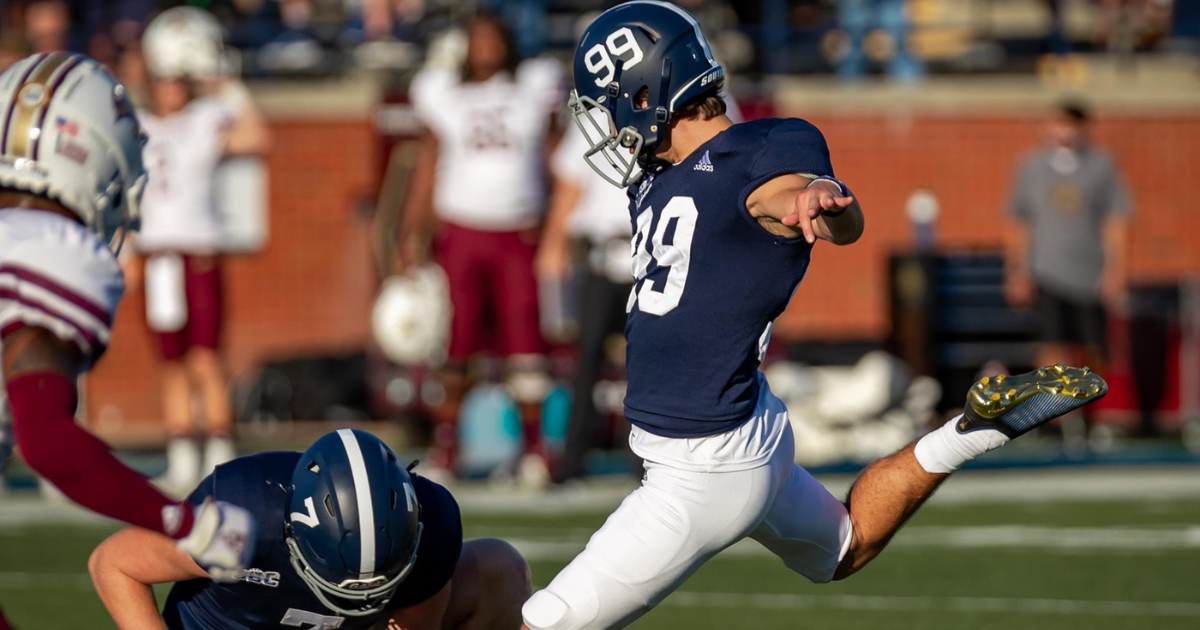 Let's kick some dice around. Who doesn't love a surprise Mother's Day Yahtzee!? Former Georgia Southern placekicker, Alex Raynor, announced on Twitter that he has committed to the University of Kentucky.
After entering the portal, Raynor initially planned to transfer to Memphis, however, after a change of heart, he will be repping Big Blue Nation instead.
Raynor started every game for the Georgia Southern Eagles each of the three seasons. Last season, he was an All-Sun Belt League honorable mention, and perhaps more importantly, KSR's favorite college football sports betting handicapper, Phil Steele, named him fourth-team All-Sun Belt League.
Cheers to Phil Steel for coming up with four All-Sun Belt teams. That is some dedication to his craft.
Raynor was 18-for-20 on field goals (8-10 from beyond 30 yards), 49-for-50 on extra-point attempts, and led the Sun Belt in scoring with 103 points. His career-long field goal is 47 yards.
He will have two years of eligibility and compete for Kentucky's starting kicking position with redshirt senior, Chance Poore, the presumed kicker after Matt Ruffalo's departure, and the redshirt freshman out of Boyle County, Jackson Smith.
The kicking game was Kentucky's–ahem–Achilles heel last season, as they converted on just 16-24 of their attempts. Welcome to Lexington, Alex.
The post Kentucky football picks up commitment from kicker, Alex Raynor appeared first on On3.