Kentucky freshman Chris Livingston declares for NBA Draft
1 min read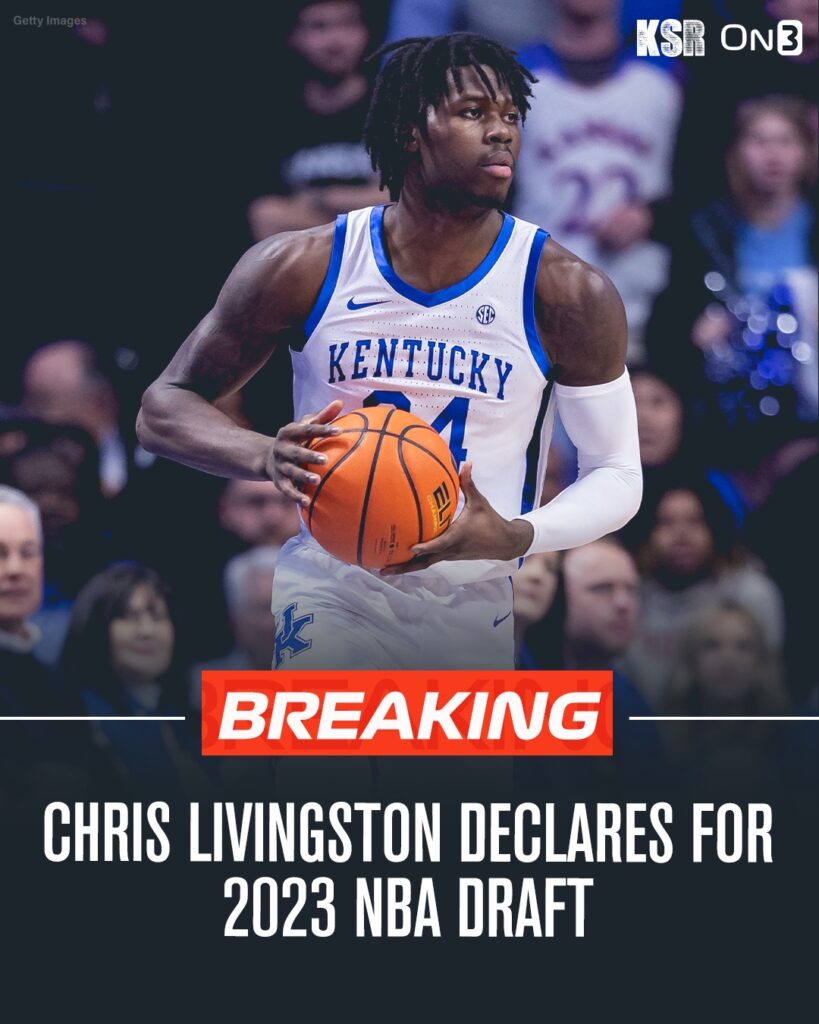 Kentucky freshman Chris Livingston has entered the 2023 NBA Draft.
The 6-foot-6, 220-pound forward out of Akron, OH announced he would be declaring for the draft, making no mention of maintaining his college eligibility for a potential return to Lexington.
"UK Family, basketball means everything to me, and it was a dream of mine to be a part of an incredible basketball program like the University of Kentucky," the freshman forward announced Wednesday. "Thank you to Big Blue Nation, my teammates and all the coaches and staff for your support. From middle school, high school, and AAU to now, many people have helped motivate and inspire me to achieve my goals.
"Thank you to my Mom, grandparents, brother and sister for the sacrifices they made along the way. With that being said, I'm declaring for the 2023 NBA Draft. It's only up from here."
Livingston averaged 6.3 points and 4.2 rebounds in 22.4 minutes per contest in his debut season with the Wildcats.
The post Kentucky freshman Chris Livingston declares for NBA Draft appeared first on On3.