Kentucky needs Martez Thrower to fill depth need on defense
2 min read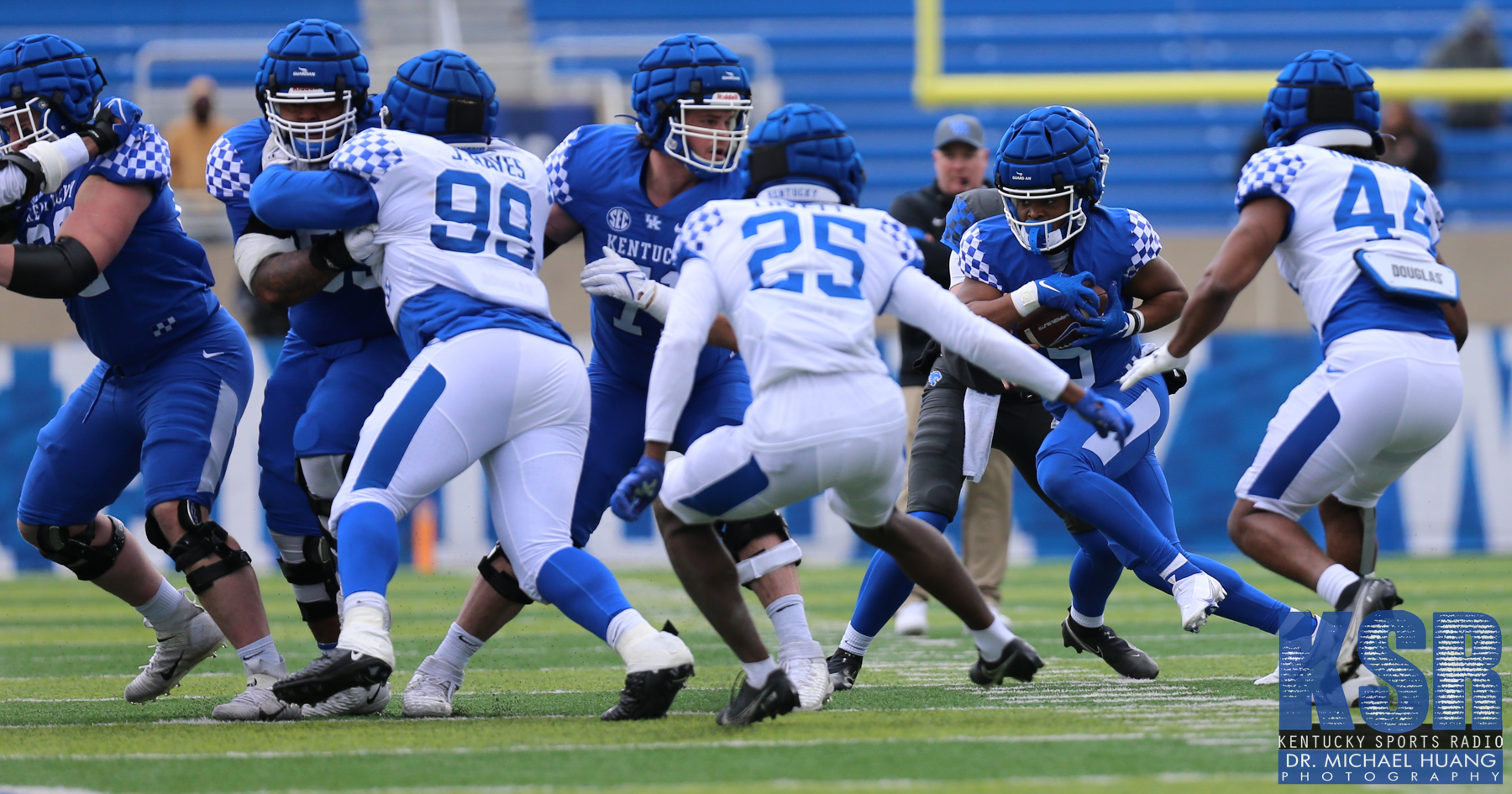 Kentucky had one of the best off-ball linebacker situations in college football last season. The Wildcats essentially had four starters and never missed a beat when a pair of untimely injuries occurred.
Super seniors Jacquez Jones and DeAndre Square returned for one more ride, but each missed multiple games with injuries suffered during the season. That allowed D'Eryk Jackson and Trevin Wallace to play a lot of snaps in the final 5-6 games of the season. The juniors are now stepping into starting roles with high expectations.
Kentucky has answers at off-ball linebacker but things get thin very fast. Defensive coordinator Brad White is looking to Martez Thrower to fill a role for the Wildcats this fall.
"I think Tez is going to be a guy that's really gotta help us this year," White told the media on Thursday. "He's progressing, I think he understands the urgency. I've prodded him a little bit to understand that urgency piece. 'Hey, listen in this league you look every year you've gotta play four or more inside linebackers.' It's a brutal game in there. It's bound somebody's gonna get dinged. They can't play every snap so he's gonna have to come along."
The junior out of South Georgia has played primarily on special teams through his first two seasons with 11 tackles. However, Kentucky now needs the 6-foot-2, 224-pound linebacker to become a dependable front-seven player. A former high three-star recruit in the class of 2021, Thrower picked the Wildcats over Arkansas and Nebraska as the Wilcox County product was known to be a ferocious hitter in the prep ranks.
That striking ability is showing up this spring, but some development is still needed for Thrower to become a well-rounded linebacker.
"I think he does a really nice job sort of run fit wise. He's a natural fitter in the run game," White said. "Coverage is where he needs to continue to develop and sort of enhance his football awareness and IQ in coverage and understanding of routes and concepts."
As spring practice progresses, Kentucky is looking to build depth as a two-deep depth chart begins to form. With another transfer portal window arriving in May, some big personnel decisions will need to be made soon. Martez Thrower could make things easier on the coaching staff if the junior develops as a solid backup option so a free agent isn't needed in the linebackers room.
"That's a group that we need to build that depth behind," said White.
Subscribe to the KSR YouTube Channel for press conferences, interviews, original shows, fan features, and exclusive content.
The post Kentucky needs Martez Thrower to fill depth need on defense appeared first on On3.