Kentucky QB Will Levis to meet with Tennessee Titans this week
2 min read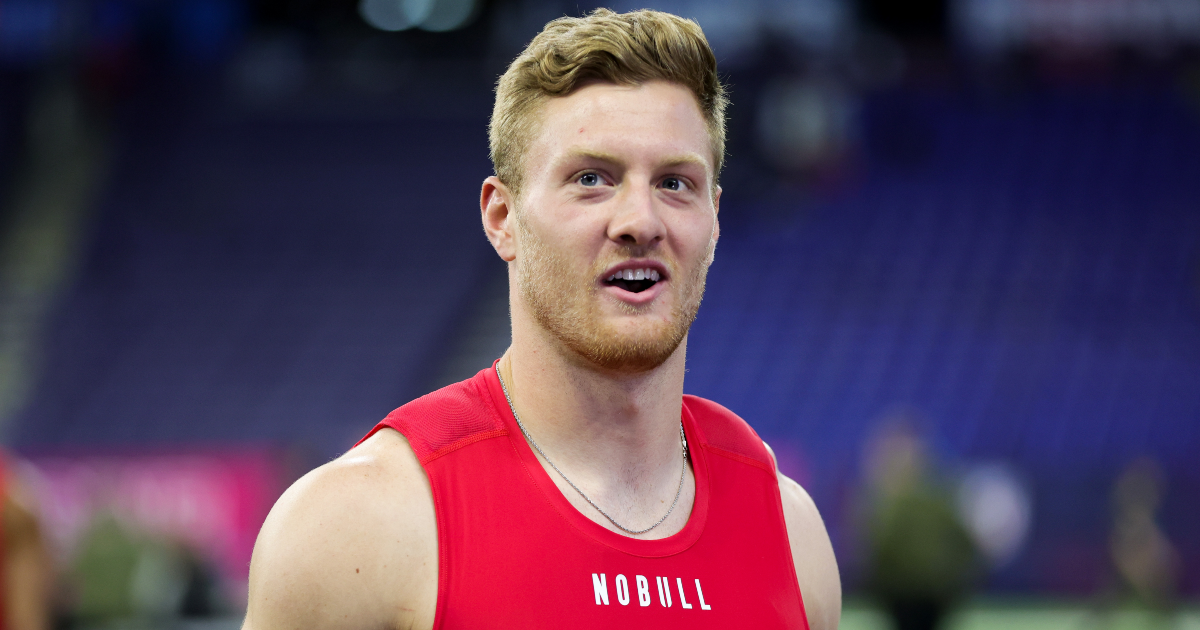 The NFL Draft is rapidly approaching us here at the end of the month. With the process winding down, you'd think most teams are starting to get a feel for who they'll pick, but perhaps not, because Kentucky quarterback Will Levis has seen his stock fly all over the place. Some mocks have consistently had him top-five, others now think he could last past pick No. 15. We're a couple weeks away from the night he'll likely officially be drafted, and still, no one really seems to know where Levis will go.
One team that's apparently in play is the Tennessee Titans, who have the 11th pick. According to NFL insider Tom Pelissero, Levis is meeting Tuesday with the Titans, who are doing their quarterback homework in a year where they really could use one if qany of the top four guys fall down. Anyway, here was that report, which Pelissero tweeted:
"Kentucky QB Will Levis is headed to Nashville for a Tuesday visit with the #Titans, per source. Levis is one of the draft's top QBs, and Tennessee is doing due diligence on all top prospects to be prepared for every scenario at No. 11."
So, there you have it. Titans throwing their hat in the ring on the Levis sweepstakes as well when it previously seemed he'd go higher. However, with the rise of a guy like Anthony Richardson along with some teams not loving their interviews with Levis, it's led to his stock dropping a bit perceptually. But of course, no one really knows what's going on inside those 32 minds that ultimately make decisions. The Levis fade could be a product of one team trying to make sure he falls far enough down, you just never know.
While we know that Bryce Young and CJ Stroud are likely to go in those first couple picks, it's Will Levis and Anthony Richardson who could land virtually anywhere later this month. As a result, teams are still doing plenty of homework 
We know Levis had dinner with other QB-needy teams Carolina and Las Vegas ahead of the Kentucky Pro Day a few weeks ago. He had the following to say on those two franchises: "It was good, felt really good. Definitely could see myself being a franchise quarterback for each of those teams. So I mean, great to continue those relationships and they're only going to get stronger over the next few weeks."
Plenty of suitors still have one eye on Will Levis as the Draft officially approaches.
The post Kentucky QB Will Levis to meet with Tennessee Titans this week appeared first on On3.