Kim Mulkey 'blessed' after leading LSU to program's first national championship
3 min read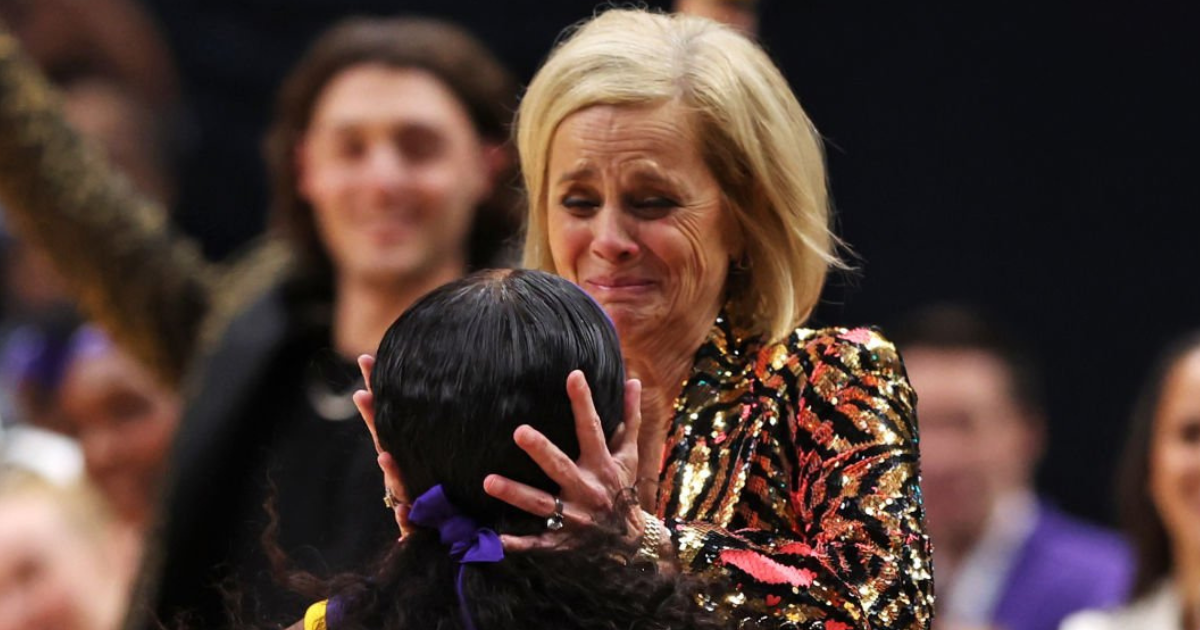 LSU had never won a national championship on the basketball court before today. Now, the Tigers have done so in a dominant fashion as they knocked off Iowa by a score of 102-85 in Dallas to claim the school's first-ever national championship.
This was exactly the reason why Kim Mulkey chose to come to Louisiana and coach the Tigers. So, following the win, she was naturally emotional after bringing this level of achievement to her state's flagship school. To add this one to her resume after picking up three at Baylor, she says she feels nothing but blessed.
"Coaches coach for a lifetime. This is the fourth time that I've been blessed," Mulkey said to Holly Rowe postgame. "Never in the history of LSU basketball, men or women, have they ever played for a championship. And to win it? I think my tears are tears of joy. I'm so happy for everybody back home in Louisiana."
The ending of their story is even more impressive considering the roster she had to build. Mulkey added several pieces through the transfer portal and eventually got them to buy in and lead them to this stage inside the American Airlines Center. Still, Mulkey wouldn't have wanted to do it any other way considering their energy and how they ended up reminding her of herself.
"They have personalities. And a lot of these personalities? Coaches want to be scared of. And I'm not afraid of that," said Mulkey. "I played with personality in college, I played with a personality myself. They just are ballers."
Mulkey has placed herself in rarified air with this fourth championship of her career. That's why, following the major win for LSU over the Hawkeyes, she was overcome with emotion and appreciation for this season. Of all days, she was as proud as ever to reach the mountaintop again, especially in her return home to Baton Rouge.
"I'm just stunned. I'm blessed, I'm appreciative. It's Palm Sunday," Mulkey said. "I just…wow."
Angel Reese taunts Clark with John Cena celebration during title win
There's no question that LSU star forward Angel Reese put the cherry on top of the Tiger's national championship win over Iowa on Sunday. The Tigers defeated Iowa 102-85 in the women's national championship. That offensive effort broke the record for most points scored in a title game.
Reese didn't only help the Tigers break some records on Sunday, but the hearts of some Iowa fans. In the closing moments of the game, Reese mocked the infamous 'you can't see me' celebration originated by WWE wrestler John Cena and revitalized by Iowa guard Caitlin Clark in their Elite 8 matchup during the tournament.
After pointing towards her finger to signify the Tiger's future championship ring, Reese did Clark's celebration in Clark directly in her face in a truly savage moment that can be seen below.
The post Kim Mulkey 'blessed' after leading LSU to program's first national championship appeared first on On3.