Kirby Smart addresses decision to honor Devin Willock, Chandler LeCroy: 'Wishing they were with us'
3 min read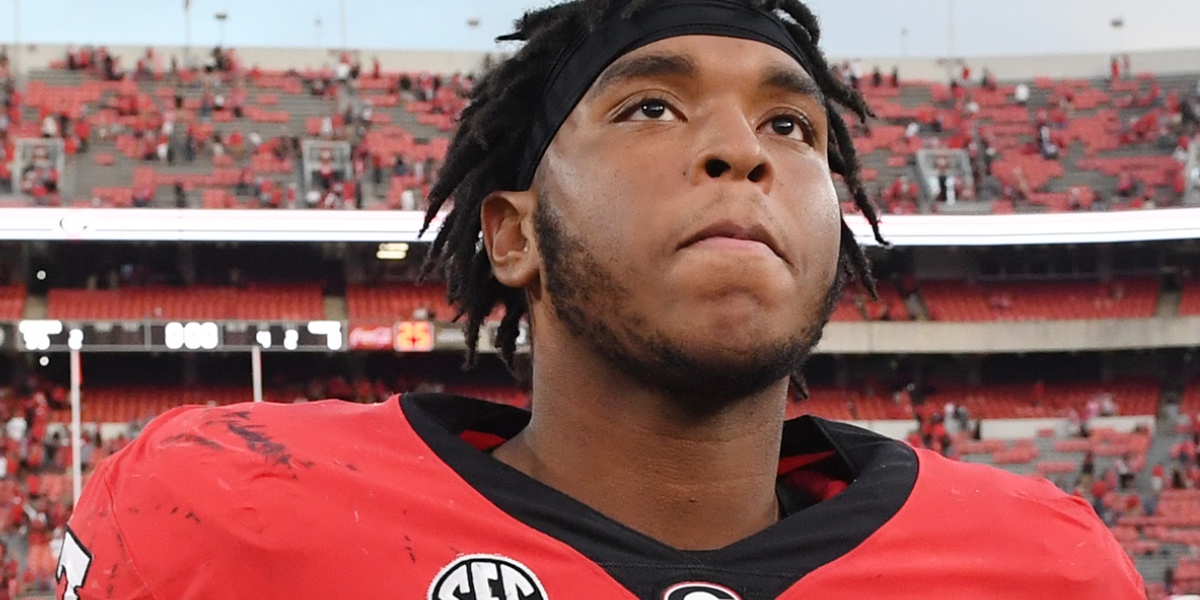 The hearts of Kirby Smart and the Georgia Bulldogs remain heavy regarding the loss of Devin Willock and Chandler LeCroy.
The former Georgia duo passed away in a tragic car accident on Jan. 15, and the Bulldogs decided to honor them during their spring game on Saturday. Georgia quarterback Carson Beck took a knee on the first play of the game, with the Red Team took a delay of game penalty on purpose, as players took their helmets off and pointed to the sky.
Here's a photo of the emotional tribute, which meant a ton to Georgia football players, coaches and fans.
Afterwards, Smart elaborated on the moment during his post-game press conference, where he simply wished both Willock and LeCroy were with them on Saturday.
"Just thinking about both of them, and wishing they were with us," stated Smart. "Players wanted to do something to remember those two, and we thought that was a good way to honor them. It was important to honor both of them, and that's what we did."
Hearts are heavy regarding the tragedy, and will likely remain so for a long time, but that was a beautiful moment during Georgia's spring game orchestrated by their players and coaches.
Moreover, the tragedy occurred 12 hours after Georgia celebrated its recent national championship with a victory parade and event at Sanford Stadium. Upon the initial tragedy, Georgia released a statement on Willock and LeCroy.
"The entire Georgia family is devastated by the tragic loss of football student-athlete Devin Willock and football staff member Chandler LeCroy. Two other members of the football program were injured in the accident. They are both in stable condition, and we will continue to monitor their status with medical personnel.
"Devin and Chandler were two special people who meant so much to the University of Georgia, our football program and our athletic department.  We ask that everyone keep their families in your prayers during this very difficult time.
"The UGA Athletic Association will work with our medical team as well as our mental health and performance personnel to make sure we are providing the best support possible for our staff and student-athletes who are processing this grief. We can provide no further comment at this time but ask that everyone continue to keep those involved in your prayers."
Willock, a New Jersey native, had just wrapped up his third season at Georgia, where he appeared in all 15 games and started two of them. LeCroy was a UGA graduate with a masters in sports management and policy.
It's good for the Georgia football team to return to the field and have a return to normalcy as part of their healing process. The Bulldogs begin their quest for three national championships in a row when they face off against the UT-Martin Skyhawks on Saturday, Sept. 2.
On3's Wade Peery contributed to this article.
The post Kirby Smart addresses decision to honor Devin Willock, Chandler LeCroy: 'Wishing they were with us' appeared first on On3.