Kirby Smart excited by what he's seen from Georgia this spring
2 min read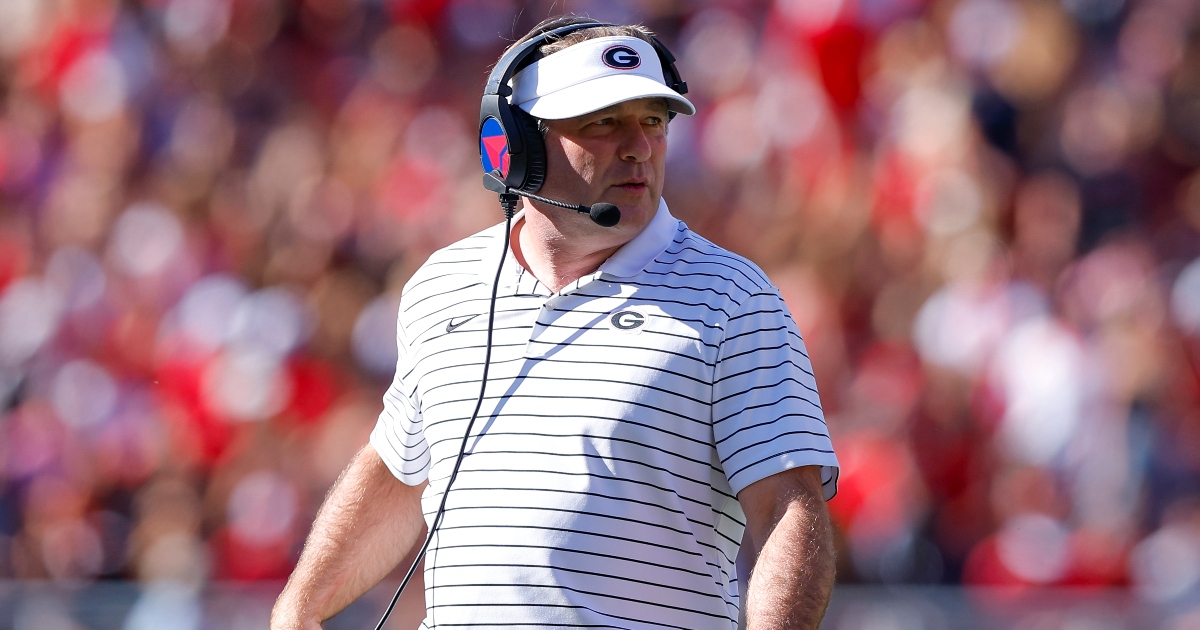 Kirby Smart is feeling the good vibes following Georgia's spring game over the weekend.
As the Bulldogs begin their quest for a three-peat, Smart's team isn't letting all their success go to their head. Speaking with the media on Saturday, the Georgia leader explained why he's enthusiastic regarding the Bulldogs' performance over the last month.
"I'm excited. I've always said, you know we're built to sustain here, and that's my motto," started Smart. "We're not trying to be a one-hit wonder. We put a really good football team out there each year, and we're well on our way to doing that this time. We've probably got the most cohesive unit we've had, in terms of the guys love being with each other, they like practicing hard. I mean, we had 14 of the 15 days, I really thought we had good practices. That includes today.
"I was really pleased with their work ethic. So they like practicing. They like football. When people come to your practices and they visited seven other schools and they say, 'Man, y'all get after it. Man, your guys are hard. Man, your guys buy in and have fun.' It makes me feel better that our kids enjoy it."
Continuing, much of the focus throughout the spring was on the Georgia quarterback battle between Carson Beck and Brock Vandagriff. While Smart wouldn't give any tips on which signal caller is ahead in the race to replace Stetson Bennett, he had plenty of praise for all of his quarterback's performance, even Gunner Stockton.
"It's hard, because I've got to go back and watch the tape as always," explained Smart. "I thought both of them had good composure, good pocket presence. I thought Brock used his legs several times to break out of there and take off running. Brock unfortunately had some guys drop the ball on him. I thought balls were really well thrown, and should've been caught, and he did a nice job in the pocket of making those throws. And then Gunner did some really good things.
"I'm really pleased with all three quarterbacks. What you saw today was similar to what we've seen really all spring. Three good quarterbacks who can make the throws and do a really good job. I was pleased for those guys."
Time will tell if Georgia can reach the heights of their previous two seasons, but one thing is for sure, nobody will be betting against Kirby Smart and the Bulldogs in 2023.
The post Kirby Smart excited by what he's seen from Georgia this spring appeared first on On3.