Kirby Smart raves about veteran OL Sedrick Van Pran, explains decision to return to UGA
3 min read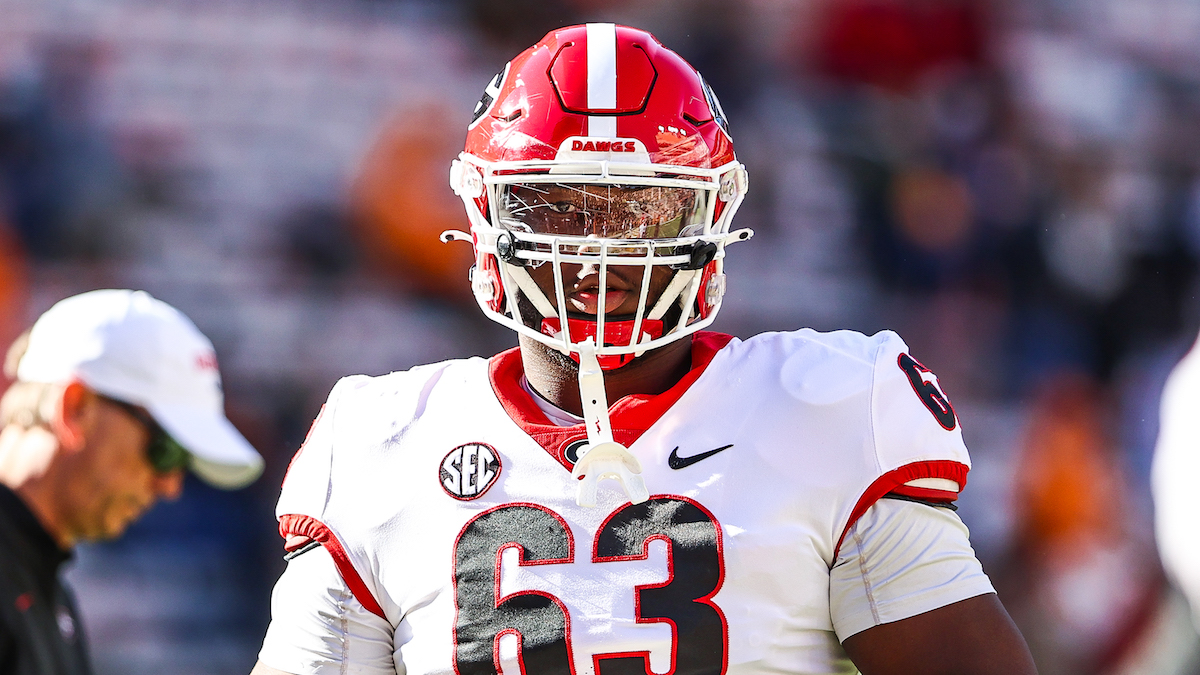 Starting Georgia center Sedrick Van Pran is back in Athens for at least one more season with the Bulldogs. He could have declared for the 2023 NFL Draft and likely would've been picked on day three. But that's why he came back: Van Pran doesn't want to wait around to hear his name called. Instead, he's back with a goal of becoming the best center in the country while also improving on his major weaknesses as a pro prospect.
No one is happier with this development than Georgia head coach Kirby Smart. At his press conference this week previewing the Bulldogs' G-Day scrimmage, Smart waxed poetically about the player and person Van Pran has already developed into at Georgia. Of course, there's still plenty of more room for him to grow before he leaves, and Smart is excited to see what his senior year looks like.
So here was the UGA head coach discussing at length what makes Van Pran such a special piece of the team while also explaining the factors which went into his decision to ultimately return to campus:
Kirby Smart raves about Van Pran
"First of all, he came in as a quality person, human being, football player. Education was important to him. I mean, I can remember since the first time I saw him in his high school, he talked about how important art was to him and he wanted to be really good at it. He wanted to get in his major, so like he came in with a leadership mentality and he's only grown in that.
"So I think we have made him a better person and abetter man and he's grown up a lot. But he came in with a lot of those qualities, and that's a credit to his family and his background, the people that helped raise him in New Orleans.
"But I've not been around someone that is so comfortable being uncomfortable. Because he really is not afraid to demand excellence, to hold people accountable to other things that we want in our organization. He embodies that. And to have him come back is like a blessing in disguise in terms of leadership
"Well, you just look at the facts. I mean, everybody's talented going to the draft, right. So he jumps into a pool of a lot of talented people. So as talented as he is, there's others talented and if he was a first round pick we'd be telling him he needs to go.
"There's things he can improve on, things he can work on. He knew that. He wanted to come back. He'd like to be the first center taken, he'd like to be the best center in the draft and have an opportunity to to climb up the board and he wasn't at that spot. Now, he still would have been drafted, but I think he saw us an opportunity to grow and come back and we've we have not had one person in our organization that came back that didn't benefit by coming back."
That's a lot of high praise for Sedrick Van Pran.
The post Kirby Smart raves about veteran OL Sedrick Van Pran, explains decision to return to UGA appeared first on On3.