Kirby Smart still bullish on Georgia linebacker Xavian Sorey
3 min read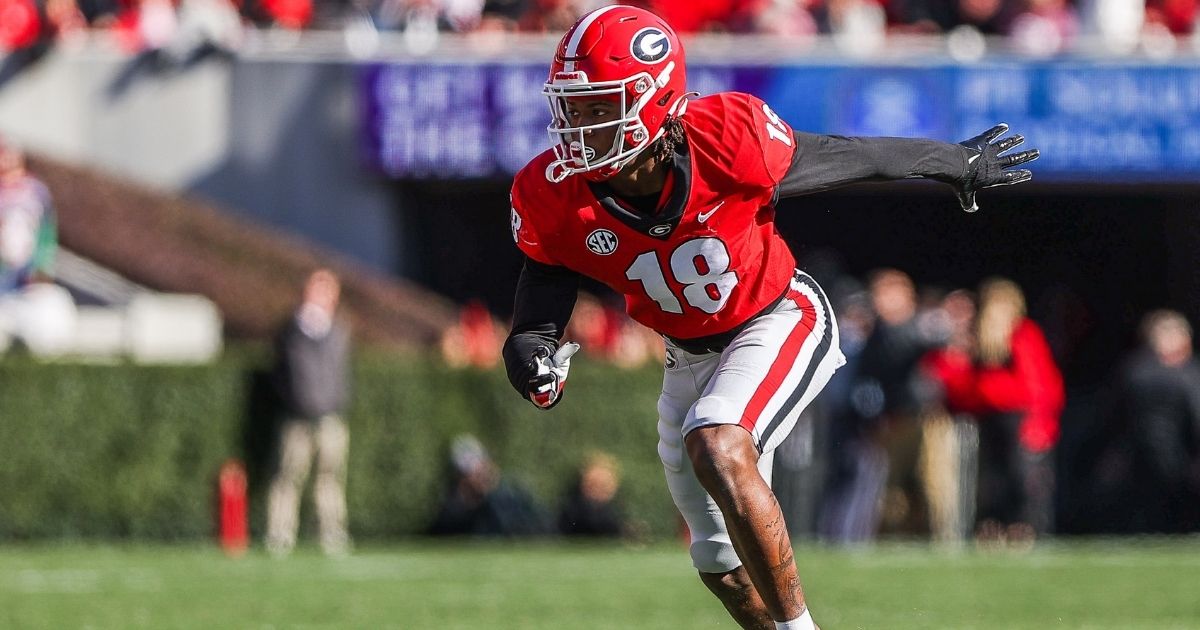 Georgia didn't have a Butkus Award-winning linebacker when Kirby Smart and Glenn Schumann made their wait to Athens in 2016. Since then the Bulldogs have had two winners a a semifinalist and two finalists. They return a pair of starter in 2023 but Kirby Smart seems bullish on one guy who might be as gifted as any of them — Xavian Sorey.
The former blue-chip prospect is entering his third season. There's not much to show for the first two on the stat sheet but, according to the Georgia head man, things are looking up.
"He's rotated in with the ones," Smart said on Saturday. "He's shown some exceptional acceleration in flashes. Consistency is the biggest thing with him. There might be a mental lapse every now and then and he'll be the first to admit it that when he gets it right, he can be really good."
The On3 Industry Ranking viewed Sorey as the No. 46 overall prospect and the No. 6 linebacker in the 2021 class. He was the No. 11 prospect in Florida and no one, not even Smart, was sure what position he would play when he signed.
Smart gave his typical either/or comment when asked about Sorey on the first day of the 2021 early signing period. It took some time, but Sorey settled in at inside linebacker prior to the start of last season.
He didn't see much action at that position, though. Instead he served as a third-down specialist. He was included in the dime (six defensive backs) package where he had all sorts of roles. Sorey spied the quarterback some, rushed from the edge, and dropped into coverage.
But things changed during the course of the season. True freshman Jalon Walker eventually took on that role and Sorey didn't play much. That has left many wondering what happened to the guy Georgia and seemingly every other program in the country coveted coming out of high school.
The questions have been there. Why hasn't he found more of a full-time role? What's holding him back?
Well, according to Smart, he has a lot in common with some other Georgia linebackers who needed time to develop but turned out to be big-time football players.
"He's a kid that everyone else that you recruit at that position they played that position in high school. Smael played, Pop played. This kid played at a really small school until he went to IMG and then at IMG he had a foot injury and lined up at the end of the line and he had never stepped back and keyed. I got enough football awareness and football experience that kids that do that, it takes them a little while. Channing (Tindall) went through that a little bit where you don't play at the second level a lot and you've got to key and diagnose. He has tools that some guys on our team don't have. We've tried to utilize those and we'll continue to, but he's developing and he's rolling in with those guys and playing well."
The post Kirby Smart still bullish on Georgia linebacker Xavian Sorey appeared first on On3.