KSR Easter: Bat 'Cats doubleheader and The Masters
4 min read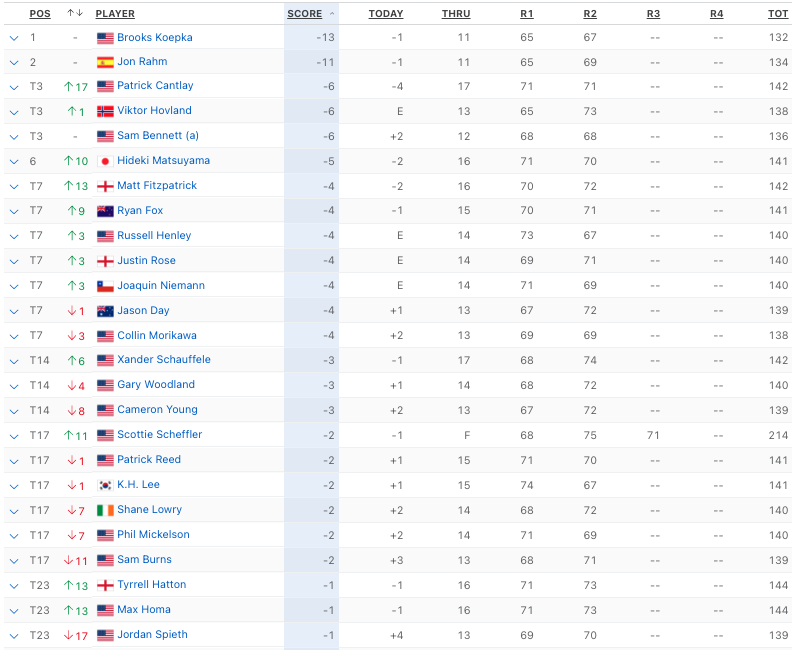 Good morning, folks! And a Happy Easter to the Big Blue Nation. It's shaping up to be a perfect day across the Bluegrass for easter egg hunts, brightly colored spring clothes, and relaxing with family. The world of sports won't be taking a day of rest though.
For starters, No. 10 (yes, No. 10 in the entire country) Kentucky baseball, 25-3 (9-1 SEC) on the season, is facing a doubleheader against Georgia throughout Easter Sunday after Saturday's game was postponed due to poor weather in Athens. Game one is set for noon EST on the SEC Network with game two taking place shortly after at 3:00 p.m. EST on the SEC Network+. Since today has turned into a doubleheader, both games will only go seven innings with an estimated 45-minute break in between.
Kentucky is coming off an impressive comeback victory in game one on Friday against the 'Dawgs, overcoming a 4-0 deficit in the sixth inning to score seven straight and win 7-4. The Bat 'Cats have now won 23 of its previous 24 games and continue to play like the hottest team in the nation. The program's first NCAA Tournament appearance since 2017 is in full view — taking both games on Easter and sweeping Georgia would certainly help that cause.
But that's not all we've got going on today…
Final day of The Masters
Although Tiger Woods won't play today after he withdrew due to injury, the final day of the 87th Masters is setting up for an exciting finish. The weather hasn't been kind to the Augusta National golf course this weekend, but the sun is expected to make a much-anticipated return on Sunday. Multiple delays and postponements have pushed things back, so we're still in round three action as of this morning. Round four is expected to begin early in the afternoon.
Who's in the lead? As of the time this article went up, it was Brooks Koepka at -13. John Rahm isn't far behind at -11 while the rest of the field is at -6 or worse. Check out the full leaderboard below as of 10:00 a.m. EST.
via ESPN
Future 'Cats at Nike Hoop Summit
In a friendly battle between Team USA and Team World, it was the Americans that came away with a 90-84 victory at the 2023 Nike Hoop Summit in Portland on Saturday. Team USA featured a pair of future Kentucky Wildcats, with DJ Wagner and Justin Edwards both taking the floor.
The soon-to-be freshman both chipped in 10 points apiece for Team USA, with Wagner adding four rebounds, one assists, and one block to his stat line on 4-14 overall shooting. Meanwhile, Edwards chipped in five rebounds on a 4-11 shooting clip.
Softball 'Cats looking for sweep; men's tennis hosting Vanderbilt
It hasn't been a smooth trip to Oxford this weekend for No. 16 Kentucky softball (24-9-1; 7-4 SEC), but the Wildcats have still taken both games so far in another SEC series, this one coming against Ole Miss. Kentucky snuck out a 4-3 win on Friday before sweating out a 7-5 win on Saturday.
Kentucky will gun for the sweep this afternoon with first pitch against the Rebels scheduled for 4:00 p.m. EST on ESPN2. The Wildcats sit in third place in the SEC standings after piling up three consecutive conference wins. Ole Miss is a league-worst 2-9 against SEC competition so far this season.
Back in Lexington, No. 6 Kentucky men's tennis will look to end a two-game losing streak with the Vanderbilt Commodores coming to town. The Wildcats dropped its last two matches to ranked opponents — No. 8 Georgia (5-2) and No. 14 Tennessee (4-0) — but will have a perfect opportunity to get back on track this afternoon. Vanderbilt is just 7-14 on the season and 2-8 in the SEC.
The match, which is also Senior Day, is set to begin at noon EST. Admission is free at the Boone Tennis Center if you're looking to go cheer on the 'Cats in between some Easter celebrations. Senior Day festivities begin at 11:25 a.m. EST.
Check out KSR's MBB roster tracker
The offseason is in full swing for Kentucky men's basketball — and there is a lot to keep up with.
Oscar Tshiebwe has officially entered the NBA Draft, testing the waters before making an official decision after receiving feedback. He becomes the second Wildcat (Antonio Reeves) to maintain his eligibility while testing the waters and the fourth overall to enter — Jacob Toppin and Cason Wallace have signed agents and will turn pro.
That's not all the movement we've seen so far though. Sahvir Wheeler and Ugonna Onyenso have announced intentions to transfer out of Kentucky while veteran backup Brennan Canada is sticking around for one more run in Lexington. Other decisions revolving around CJ Fredrick, Daimion Collins, and Chris Livingston are still very much up in the air.
If you're searching for an updated look at where everything stands with Kentucky's 2023-24 roster, don't fret, we've got it all in one convenient spot for you. Check out KSR's Kentucky Basketball Roster Tracker here, which includes up-to-date information on what to expect from every member of the team. There's also a *very* interesting update from KSR's Jack Pilgrim on Onyenso over at KSBoard that you'll want to check out…
The post KSR Easter: Bat 'Cats doubleheader and The Masters appeared first on On3.