Lamar Jackson calls out NFL teams amid Ravens drama, questions about injury
2 min read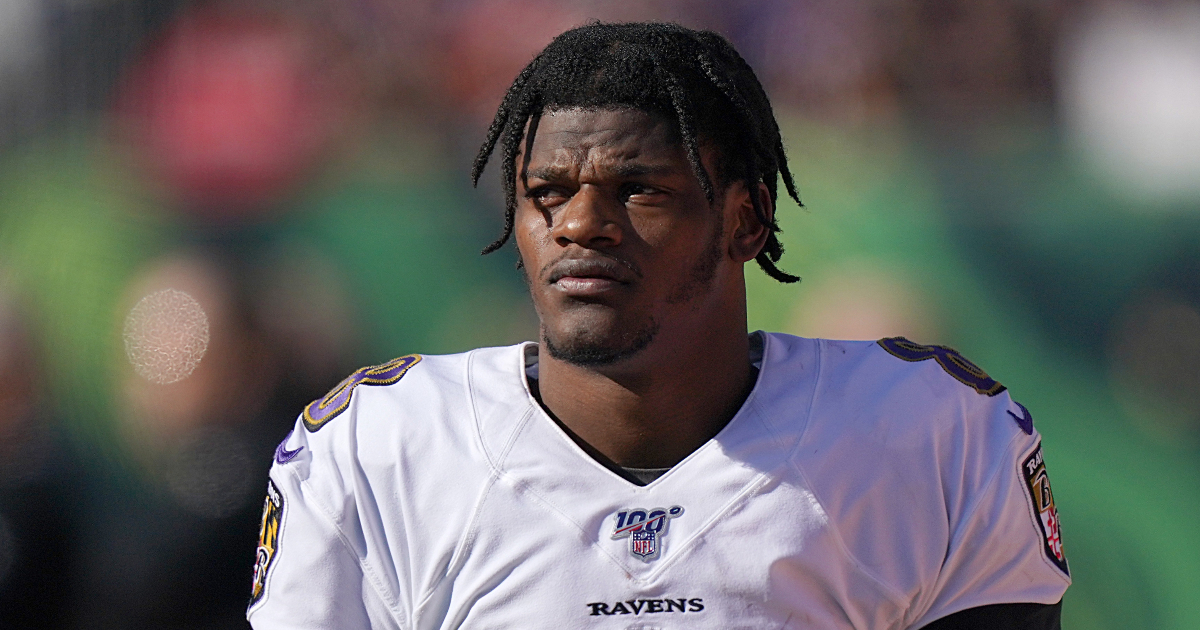 Quarterback drama fills every NFL offseason but not quite like Lamar Jackson. Despite being a former MVP of the league, the only team that seems to want Jackson is the Ravens. Only problem? Jackson requested a trade from Baltimore at the beginning of the month. Other owners/general managers have publically spoken out against wanting the quarterback on their roster.
Jackson decided to call out those teams, especially when it came to the injury he suffered last season. He recalls playing for the first 13 weeks of the season before sitting out "because of money" after having a PCL problem.
"I don't remember me sitting out on my guys week 1 vs Jets To week 12 vs Broncos," Jackson said. "How come all of a sudden I sit out because of money in which I could've got hurt at any time within that time frame. When we know the Super Bowl been on my mind since April 2018."
Some potential hypocrisy was pointed out by Jackson as well. He believes playing with the injury would have hurt Baltimore this season since he was not close to full health. However, Jackson believes he is now being selfish for not suiting up because his contract is expiring.
"Let's get real," Jackson said. "I rather have a 100% PCL than go out there and play horrible forcing myself to put my guys in a bad situation now that's selfish to me."
Jackson did not play in the final five games of the regular season, where Baltimore won two of those. They found a way to make the playoffs as well but fell at the hands of their AFC North rivals, the Cincinnati Bengals. Injury forced Jackson to stay on the sideline for the postseason matchup as well.
There has not been a ton of information on the Jackson situation as the quarterback currently does not employ an agent. Jackson only recently revealed he requested a trade, doing so through his Twitter account. The message was sent around the same time John Harbaugh began to speak at a press conference.
Nobody is quite sure what will happen moving forward. Baltimore is interested in keeping Jackson but he has not reciprocated the feeling. And based on the tweets from Tuesday night, Jackson is not too happy with other NFL teams. At some point, somebody will have to give but that may not happen for a while.
The post Lamar Jackson calls out NFL teams amid Ravens drama, questions about injury appeared first on On3.