Lane Kiffin evaluates ongoing QB competition during Ole Miss Spring Game
2 min read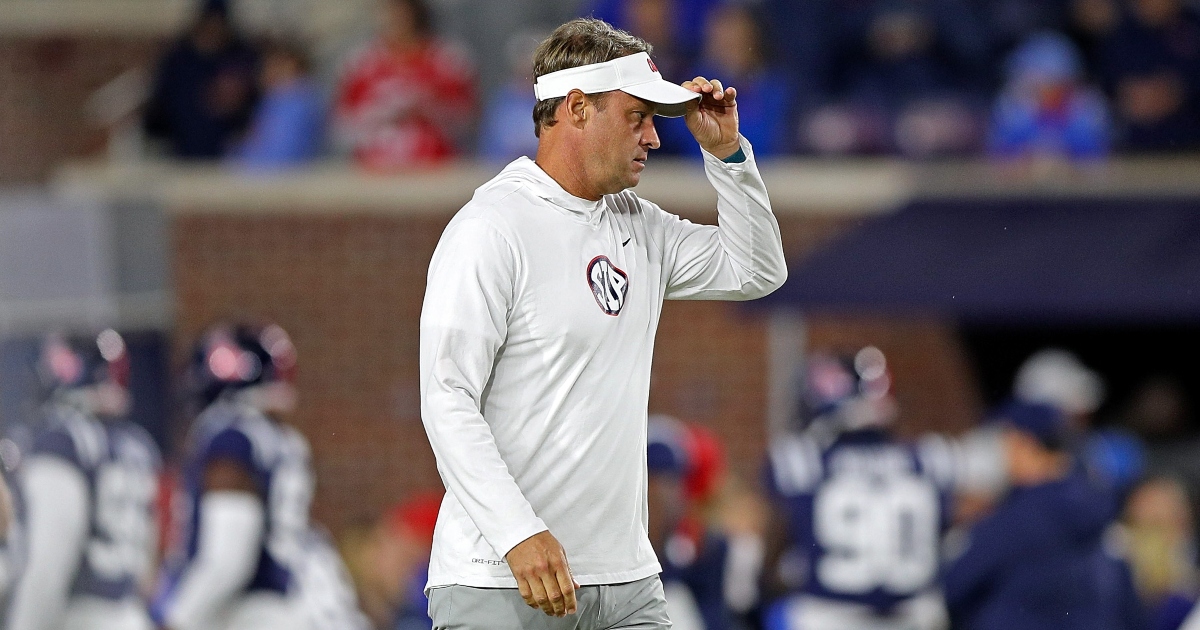 Ole Miss head coach Lane Kiffin has tipped his toes into the transfer portal more than once for a quarterback. Jaxson Dart, 2022's starter, came from the portal. Since then, Kiffin has added Spencer Sanders and Walker Howard from the portal too, creating a three-way quarterback competition.
Those quarterbacks were on display during Ole Miss' spring game. There, Kiffin evaluated their ongoing competition, though he did admit it can be difficult to evaluate things after a spring game due to distractions.
"I thought all three guys made plays, made out of rhythm competitive plays," Lane Kiffin said. "I thought earlier there were some really good in-rhythm timing plays, especially some passes to the backs. So, and then they made some as they went along. You could see the heat, the tempo, wear down the defense and guys made a lot of plays when the defensive rush was tired."
Despite last season's start, Jaxson Dart, showing some good things, Lane Kiffin chose to bring in two new quarterbacks. Spencer Sanders was a four-year starter at Oklahoma State while Walker Howard was a four-star recruit in the Class of 2022.
As Lane Kiffin explained, his decision to bring in these quarterbacks wasn't just to create a competition for the starting job, but to add depth to the room too.
"So, the idea was in the offseason to improve that room. Make it competitive. Bring new guys in. So, it's not just competitive like everybody thinks for the first spot. It just means you have a better room," Kiffin explained.
"I made the analogy yesterday, when people say, 'Why do you go add these guys when only one quarterback plays at a time.' I said, 'Okay, well do you like having really good pitchers on a baseball team?' You know you like having more than one. So, I think it's really, really good that we have three guys that all did some really good things today."
Lane Kiffin on how Ole Miss has found success in the portal
Lane Kiffin and Ole Miss have become known as one of the teams that's most successful in the transfer portal. According to Kiffin, this comes down to their approach in the portal.
"I think the portal, much like free agents in professional sports, they look at the immediate. I may be signing a one- or two-year contract in free agency, I'm not looking at being there four to five years. So you may look at it differently," Kiffin said.
"I'm not saying what places are better, but you may look at, 'Hey, it's a lot more important how do I get featured in the offense or defense I play in?' vs. 'Where do I live? How close am I to my family to come to games?'"
The post Lane Kiffin evaluates ongoing QB competition during Ole Miss Spring Game appeared first on On3.