Lincoln Riley admits USC needed size of Duce Robinson
2 min read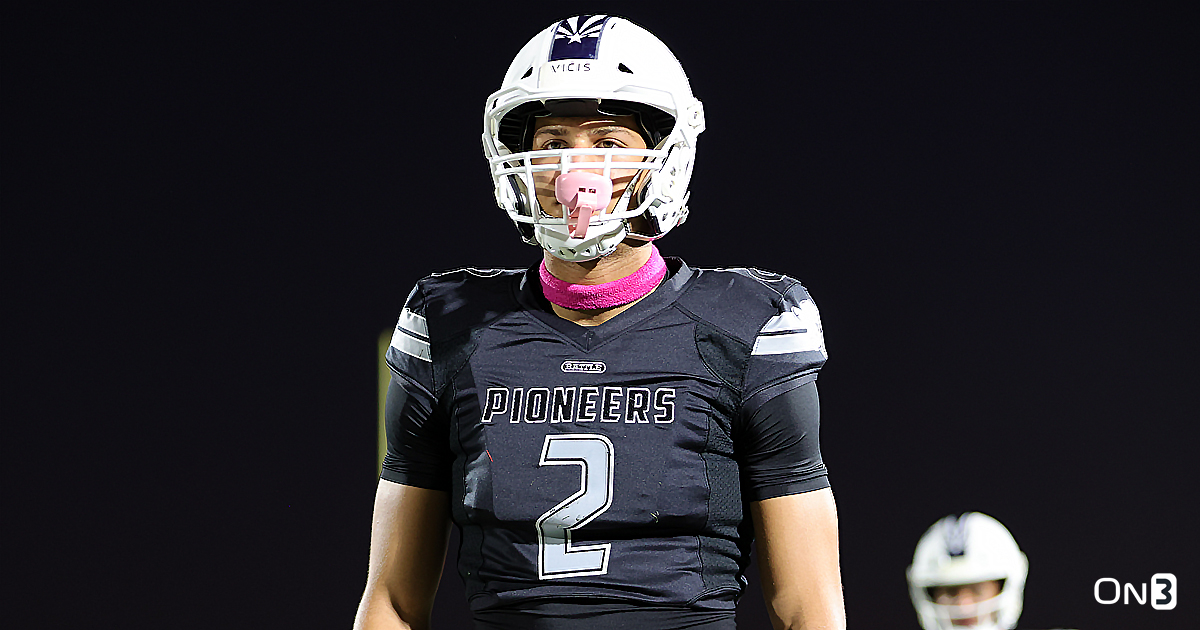 USC and head coach Lincoln Riley picked up a late major signing this week with five-star tight end Duce Robinson.
Robinson joins a recruiting class that has signed a lot of elite pass catchers. One of the big things the class added was big pass catchers.
Robinson is 6-foot-6. Four-star tight end Walker Lyons is 6-foot-4. Four-star wide receiverJa'Kobi Lane is 6-foot-5.
"I think with the last two spots in the high school class in terms of the offensive skill that was what we wanted to attack," Riley said. "We got a little bit bigger there. Ja'Kobi Lane bring some of that. Certainly Duce brings some of that. Walker Lyons when he gets here certainly bring some of that. We've been able to add some real speed. We got some juice in that room. You start to mix up the skill sets, I think that could be a fun combination obviously to work with and we're pretty pumped about it. I think he fits a need and it'll be fine to get him and Ja'Kobi and these guys here and throw them in the mix with our guys and feel like we'll have a chance to put out a pretty good product in terms of our skill position."
Robinson is the No. 23 overall recruit and No. 1 tight end in the 2023 On3 Industry Ranking. The On3 Industry is a proprietary algorithm that compiles ratings and rankings from all four major recruiting media services. The On3 Industry Ranking is the most advanced, complete and unbiased rating and ranking measurement in the industry. 
Duce Robinson just signed with USC
A two-sport star in football and baseball, Duce Robinson was the last highest-rated recruit to commit during the 2023 cycle. Robinson committed to USC on Thursday.
However, there is a chance that Robinson doesn't make it to USC's campus right away.
"I certainly don't pretend the be a baseball expert but I think it's a good chance Duce is going to get drafted and very potentially that he gets drafted high," Riley said.
"If that's what happens, I think his intention is to sign a professional contract and then play college football. Which, he can do now. If that does not happen, then I think all options are on the table in terms of potentially playing both here at SC. We'll see how it evolves."
The post Lincoln Riley admits USC needed size of Duce Robinson appeared first on On3.