Lincoln Riley discusses biggest changes from last season to now at USC
2 min read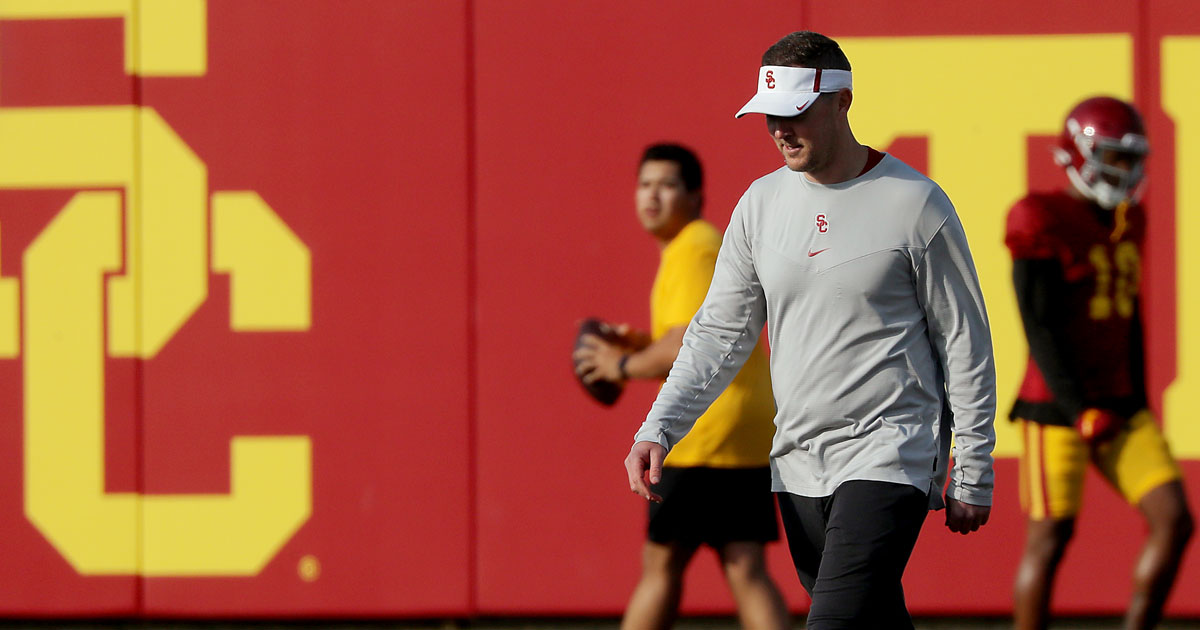 As spring football hits high gear around the country, there's at least one place where it's feeling far more normal than it did a year ago. That's at USC, where coach Lincoln Riley is now beginning his second season at the helm.
It has happened in a hurry, with a Heisman Trophy campaign by quarterback Caleb Williams sandwiched in there.
"It's funny, we take pretty meticulous notes and a couple times through the year I've looked back, all right, what were we doing 12 months ago on this day?" Riley said. "And yeah, it's obviously changed a lot. It feels great. It's home now, in every sense of the word, both personally and professionally I think for all of us. We feel very settled in."
Lincoln Riley settled in pretty quickly, too.
In his first year at the helm USC was on the cusp of the College Football Playoff, needing only to figure out how to beat Utah to get there.
But Riley's excited about this spring because he's already seeing the progression the team has made from those early days in the spring a year ago.
"From work, seeing the benefit of a true offseason for these guys has been really, really cool," Riley said. "How we expect an offseason to work. Now getting out to spring ball and seeing some of the bodies, the way the bodies have changed, the body types.
"And some of it is recruiting and bringing in the right guys but a lot of it is developing the roster that you do have. It's been cool to see some of those gains."
The other thing Lincoln Riley emphasized was the difference in players when they see their offseason work finally pay off. It's one thing to top the scales a little higher or to shave some time off a 40-yard dash.
It's another when you start seeing the the results actually translate toe the practice field.
"All the sudden when you can do some things physically you couldn't do before it's that extra little bit of confidence," Riley said. "And you take guys that maybe at times were a little timid, afraid to go really pull the trigger and now you see some of those guys really starting to blossom, it's pretty cool and adds kind of a different edge to the entire group. So it's been great. It's been a great last several months and a really fun start to spring ball."
The post Lincoln Riley discusses biggest changes from last season to now at USC appeared first on On3.