Lincoln Riley explains defensive struggles in 2022, improvements for new season
2 min read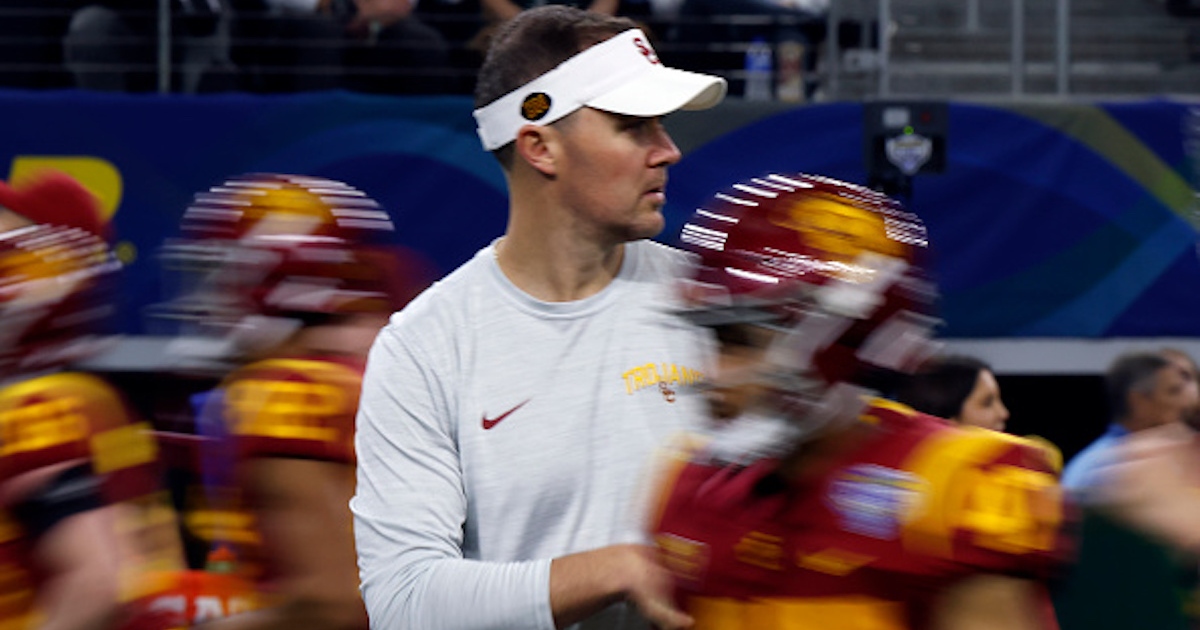 Lincoln Riley knew his USC defense had some holes last season and ultimately struggled. But the 2023 season brings optimism and Riley already saw improvements in spring practice.
The head coach already mentioned he got more involved on that side of the ball. The offensive and quarterback guru has a national championship on his mind, but the defense was the weakest link.
It certainly seems like the Trojans attacked that area.
"I think the number one thing that showed up was our lack of competitive depth defensively," Riley said on The Herd with Colin Cowherd. "We had some games, especially early in the year we played really well. Several games that defensively won the game for us. I mean, without a doubt as the offense was really attempting to find a rhythm.
"The back half of the year I thought you saw a lack of depth  and that showed up. Guys get worn down. Same guys are playing all the snaps. You have a couple of injuries and all of a sudden you're not filling it in with the type of quality that you want to have. And then I think it really showed up in the front seven for us."
It's a different approach, but perhaps Riley getting involved a little more on defense could help the team's national title aspirations.
"So I mean, you can look at our roster right now and see the biggest difference from last year to this year, as the front seven is drastically different," Riley said. "And we've added quality bodies. We've developed some of the guys who are in house and we knew without a doubt that's how we were going to have to get better and regardless of the results in those last couple of games, we knew within the walls that we had to take some big steps. 
"Halfway here through spring practice, is it where we want it to be down the line? No. But have we taken some big strides there and are there some bigger bodies and more of them and more competition at those spots? Absolutely."
CLICK HERE to subscribe to the On3 YouTube channel today for all of the latest news on college football, recruiting, NIL, more! 
Despite criticism, Riley retained defensive coordinator Alex Grinch. Grinch took the brunt of the negativity last season due to the defense's struggles, but things could turn around this fall.
The post Lincoln Riley explains defensive struggles in 2022, improvements for new season appeared first on On3.