Lincoln Riley shares how USC is handling Duce Robinson's baseball future
3 min read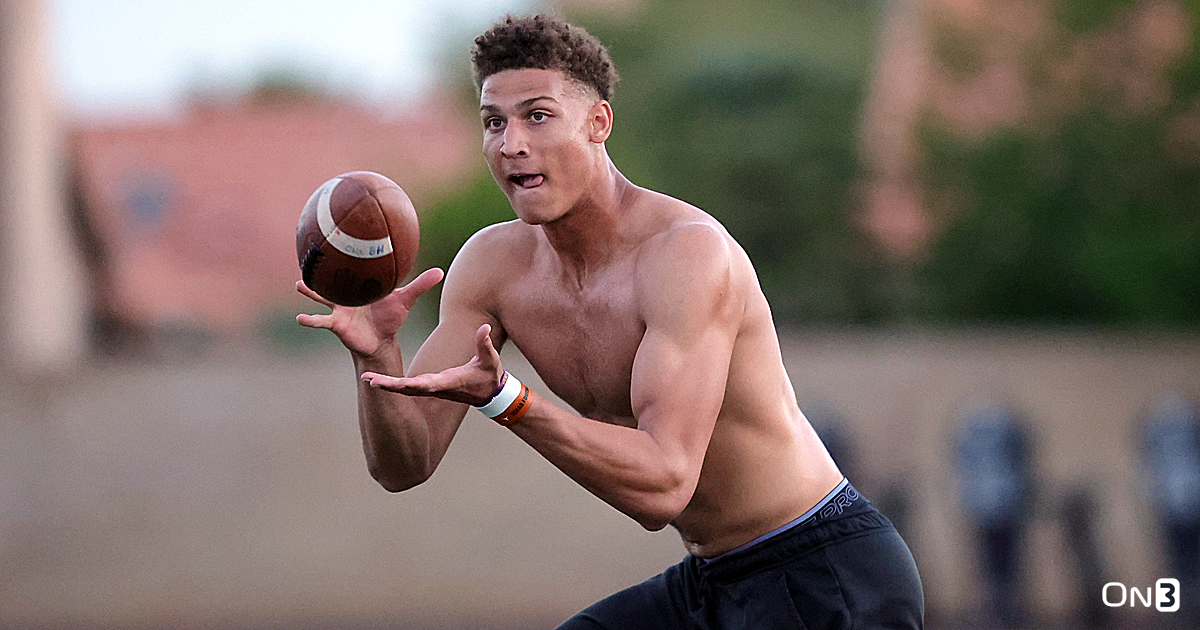 The USC football team scored a major commitment last week when five-star tight end Duce Robinson agreed to link up with the Trojans.
A 6-foot-6, 225-pound tight end, Robinson will likely have the opportunity to play all over the formation for the Trojans as a mismatch pass-catcher. His skills aren't terribly dissimilar from former Florida tight end Kyle Pitts.
But where Robinson differs is he's also a tremendous baseball prospect. That was one of the reasons he chose USC.
"Yeah, I mean Duce has big goals in both sports and I think there was a comfort factor there because I think it matched some other guys that we've been able to coach," coach Lincoln Riley said. "So we were able to have very real conversations about that."
Riley delved into what the realistic potential outcomes are for Duce Robinson's baseball future, indicating Robinson has a "good chance" of being drafted high in baseball this summer.
"If that does not happen then I think all options are on the table in terms of potentially playing both here at SC," Riley said. "So we'll see how it evolves. I know this. There's two kind of knowns right now. One, he's going to play football at USC. Two, baseball is going to be a part of his future, which is obviously really exciting."
Robinson was ranked as the No. 23 overall prospect in the country in the 2023 recruiting class in the On3 Industry Rankings. He's viewed as a can't miss football player.
So how will that work exactly with baseball? And if Robinson is drafted high in Major League Baseball this year, what does that mean, exactly?
"I certainly don't pretend to be a baseball expert, but I think a good chance Duce is going to get drafted and very potentially a good chance that he gets drafted high," Riley said. "I think if that's what happens, I think his intention is to sign a professional contract and then play college football, which he can do now."
The good news for USC is Riley is no stranger to high-level multi-sport athletes. He famously coached Kyler Murray at Oklahoma. Duce Robinson's baseball future could follow a similar track.
"Obviously there's some comfort level in the fact we've been able to do it with a couple of guys, including one pretty high-profile guy that worked out well," Riley said. "I think the ultimate goal in this, like it was for Kyler, my hope is at the end of his career at USC that he's in a position where he can pick. That was a pretty fun spot to get to with the other guy.
"That's hard to do. It's really, really hard to do, but Duce has the ability to do it. So it's been fun kind of visiting through that plan. Lot of good talks with him, his family, lot of people in both sports. Feel like we've got a tremendous plan ready to put out there, and then it's going to be up to Duce to do the work from there."
The post Lincoln Riley shares how USC is handling Duce Robinson's baseball future appeared first on On3.