Linebacker Chris Cole breaks down relationship with Penn State ahead of upcoming official visits
3 min read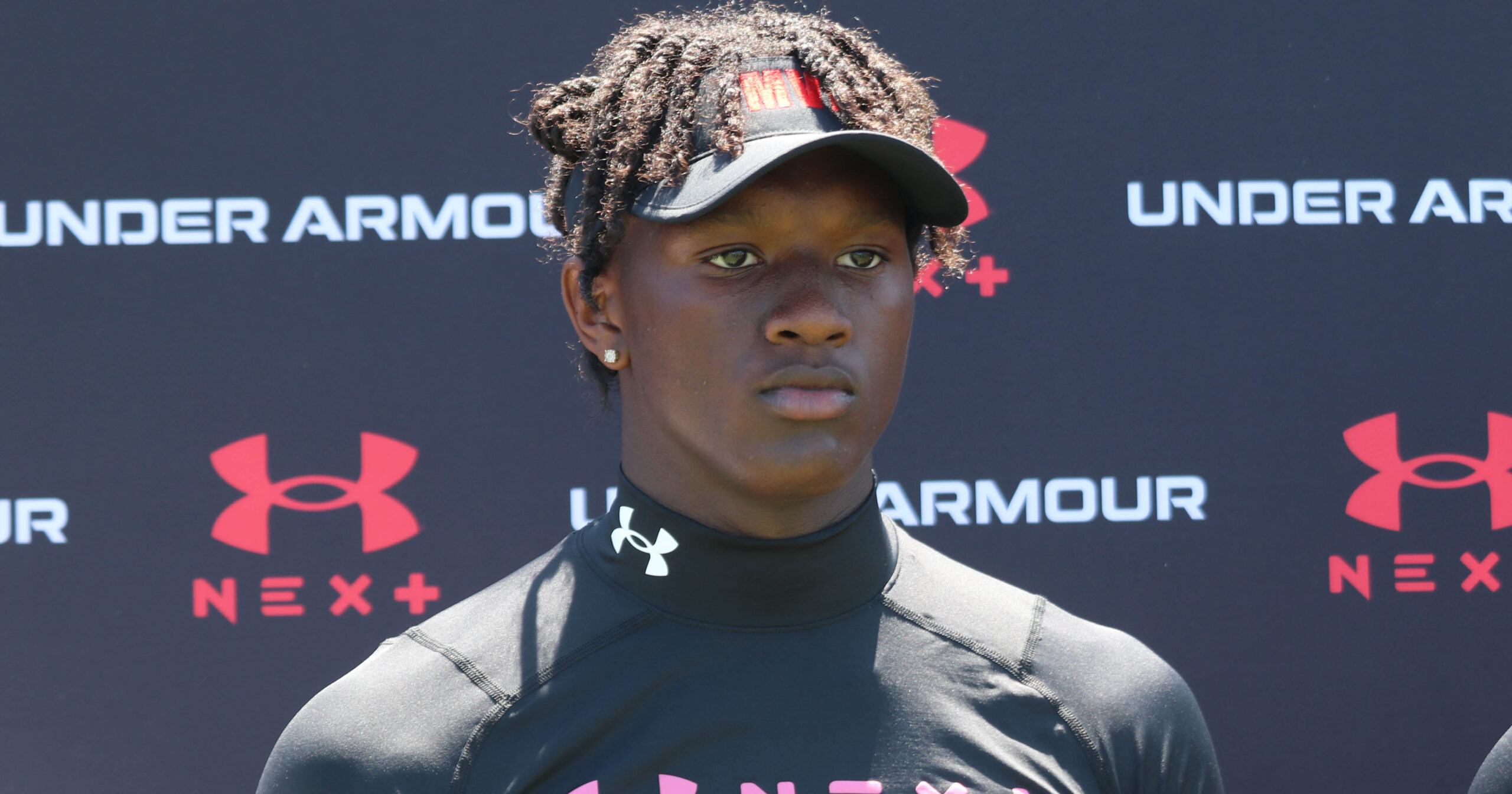 Penn State sits in a good position at linebacker with both Anthony Speca and Kari Jackson committed, but the Nittany Lions are still searching for at least one more in the Class of 2024.
One player who has quickly moved up the board in recent months in Virginia native Chris Cole. After picking up an offer from the Nittany Lions on March 14, Cole visited University Park just a few weeks later. He also camped with the staff last summer.
"I've been up to Penn State twice," Cole said. "I was there in the spring to watch a practice and hang out with the coaches, but I also camped at Penn State, too. At first, I went there to camp as a safety and work with Coach Poindexter, but during the middle of the thing, they moved me to linebacker. They've been recruiting me as a linebacker ever since."
Growing up in Salem, Va., Cole has predominately been speaking with assistant coach Anthony Poindexter, who also grew up in that area, throughout most of his recruitment. In more recent months though, defensive coordinator Manny Diaz has become more involved.
"I talk to Coach Poindexter and Coach Diaz. I'd say they go back and forth," Cole said. "Coach Poindexter is always talking to me and he's actually from where I'm from, too. I think that's only helped me build a great relationship with him. Also, my coach has a great relationship with him, too. He's just a great person. He has a great personality. I like that he keeps it real with you."
Cole's visit on March 30 was his only true visit so far. While he spoke highly of the complete experience, he mentioned that seeing practice up close was the biggest takeaway from the trip.
"Honestly, everything stood out," Cole said. "They have everything you could want there. I do specifically remember the practice. They practice fast and physical. Everyone was getting reps and moving really fast. They were just efficient. But even beyond practice, their facilities were great. I got to talk with the head coach and he helped me learn some things about them. I had a great time."
He added that Penn State's history at the linebacker position stands out.
"I would say that it helps them," he said, when asked about Penn State's reputation at the position. "I'm going to go somewhere that I'm going to be developed on and off the field. I want to be developed as a man, too, and also get the chance to make it to the next level. I think they do a good job with that."
So far, Cole has four official visits set. Penn State will be the first school he sees, June 2-4. He'll then go to Notre Dame, (June 9-11), Georgia (June 16-18) and Miami (June 23-25).
"I think Notre Dame's culture stands out and I liked their campus and their coaches," Cole said. "I like Coach [Al] Golden a lot and I feel like he'll develp me. With Georgia, they're just different right now in every way. They're the national champs, but I also feel like I fit in there. Miami, they're like a legacy school for me. My uncle went there, so I'm looking forward to going down there and learning more about them."
Cole added that he will likely take a fifth official visit to a school at some point, although as of now, nothing is set. Alabama, Texas A&M and USC are among the schools pushing hard to get him on campus for that final visit.
Like so many of the nation's top 2024 prospects, Cole is on pace to make a decision at some point in July or August.
"I think there's a good chance I'm committed by August. I would say at the latest, I would commit in early fall, but I want to have it done before then."
The post Linebacker Chris Cole breaks down relationship with Penn State ahead of upcoming official visits appeared first on On3.