Link Jarrett addresses the intensity of Wake Forest game
2 min read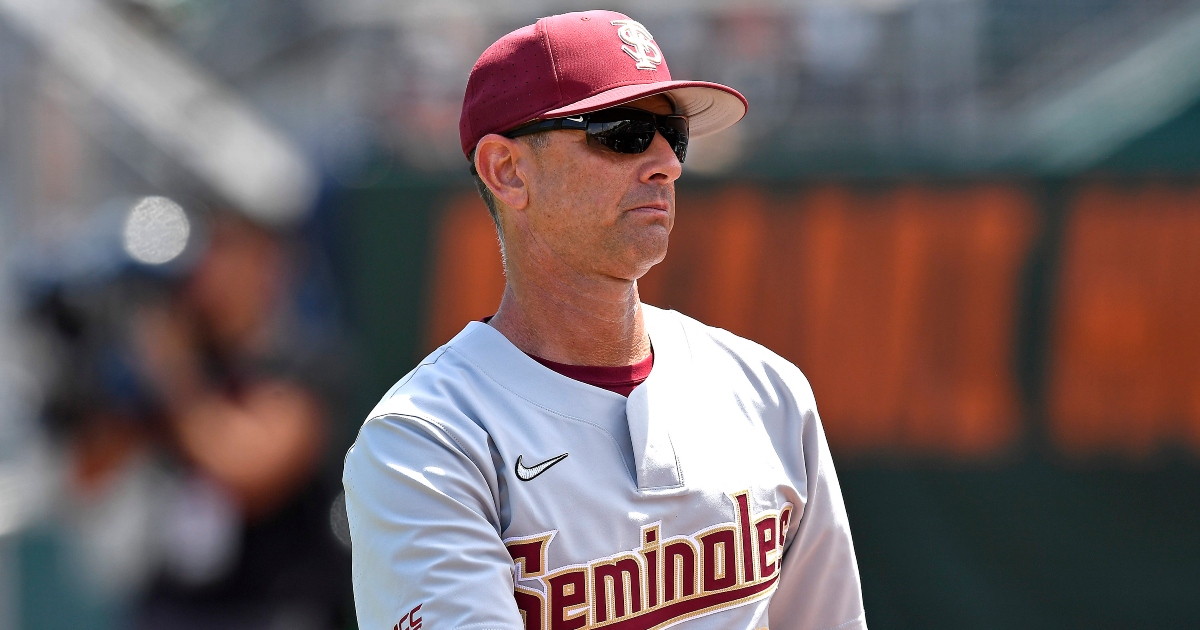 One day after being eliminated from the postseason for the first time in 45 years, the Florida State Seminoles baseball team picked up one of their biggest wins of the 2023 campaign. They stunned the top-ranked Wake Forest Demon Deacons, 4-3, in the final game of their series. The Seminoles pulled out Sunday's contest in walk-off fashion, after Jordan Williams singled to right center field in the bottom of the ninth inning, lifting them to their biggest win of the season. Following the game, Florida State head coach Link Jarrett addressed the intensity of the matchup with the media.
Link Jarrett talked about how his team needs to stay focused
"Well, there's a lot of this stuff that goes on. And it seems in baseball in general to have escalated a little bit. There's moments that I didn't think it should be something that would create somebody chirping at somebody else. But we do see it. And once that starts, I mean, clearly, they're a very talented team. But I think once it starts on both sides then things start to ramp up and people start looking for a reason to get intense and emotional. There's only one thing you can do to kind of contain and throttle that and that's play well. And focus on the things that allow you to win games and play good baseball," Jarrett said.
"So, that part of it can't override what you're having to do to focus and navigate and perform within the game. If that adrenaline from the excitement allows you to play a little bit better, great. If that's taking us out of our game or them out of their game, it's a really a misdirected sort of energy. That probably doesn't play out for you in the long run. Now, after the game, let it fly a little bit. But they're a good team and I think you know, we have a guy on our team who was there. So, there's some of that just knowing, Ox [Brennen Oxford], knows those guys and I think that sometimes adds to it. I'm happy he pitched well in his outings this weekend. So, yeah, it was intense and it was good. And it was a good win," Jarrett said.
On Tuesday, the 'Noles will face Kennesaw State, before finishing off their season with a three-game series with the Louisville Cardinals. That series with Louisville is slated to begin on Thursday, May 18th and finish on Saturday, May 20th.
The post Link Jarrett addresses the intensity of Wake Forest game appeared first on On3.