LIVE UPDATES: No. 3 Florida Gators host Georgia Bulldogs
2 min read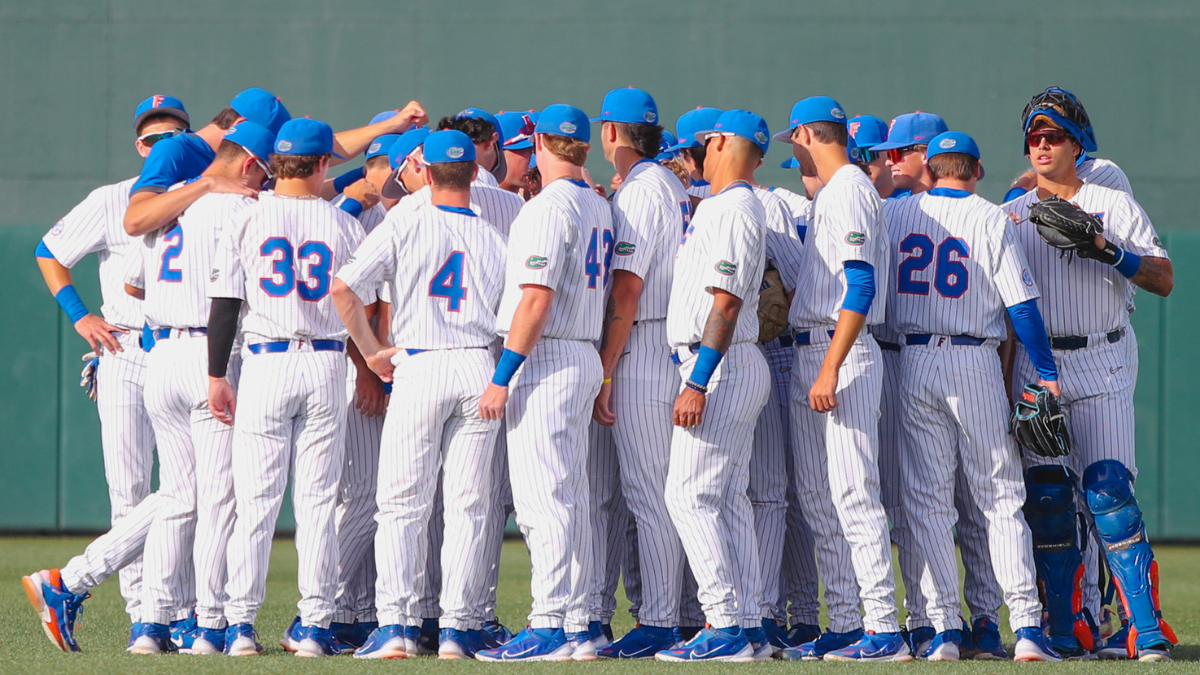 GAINESVILLE, Fla. — It's rivalry week at Condron Ballpark. After dispatching with the Florida State Seminoles on Tuesday, the No. 3 Florida Gators are gearing up for another SEC matchup with the Georgia Bulldogs.
The series between Florida (28-6, 9-3 SEC) and Georgia (18-15, 3-9 SEC) dates back to April 6, 1934 on the diamond, with the last meeting in Gainesville occurring two years ago from May 14-16, 2021. The Gators took two of three in that series (W 4-3, W 9-2, L 6-1), but were swept in Athens last season (L 7-6, L 6-1, L 14-8). Florida has not lost a home series to Georgia since 2006 and enters with a 17-8 record in the last 25 home matchups.
The Gators are 28-16 against the Bulldogs under Kevin O'Sullivan, including 16-5 at home. Florida has a commanding 191-114-2 lead in the all-time series, featuring a 99-43-1 mark in Gainesville.
Starting lineups
Gators
LF Langford
1B Caglianone
SS Rivera
C Riopelle
DH Heyman
2B Kurland
3B Halter
RF Evans
CF Robertson
SP: Brandon Sproat
Bulldogs
CF Anderson
LF Tate
1B Condon
RF Collins
3B Harber
2B David
DH Wagner
C Gonzalez
SS LaPlante
SP: LHP Jaden Woods
Notes
DOWN LOW ON THE DAWGS
Georgia secured its first SEC series win of the season last weekend vs. Kentucky, improving to 3-9 in conference play and entering at 18-15 overall. Picked to finish fifth in the SEC Eastern Division, the Bulldogs are hitting .296/.393/.521 with 57 homers while pitching to a 6.20 ERA. Georgia is a solid defensive squad, having committed just 24 errors in 33 games for a .979 fielding percentage.
MURDERER'S ROW
Three Gators head into the series with an OPS above 1.250 in Wyatt Langford (1.369), Jac Caglianone (1.302) and Josh Rivera (1.254). No other SEC program even has three qualified hitters all with an OPS above 1.200.
GOLDEN SPIKES
Rivera and Caglianone were named to the Golden Spikes Midseason Watch List on April 5. The duo was among 24 athletes to be added to the 45-player list.
WEEKEND WARRIORS
Florida has won eight-straight series which stretches to 12 consecutive dating back to 2022. That features eight-straight SEC series wins including four in a row this season. The Gators are 20-4 in weekend series this year and 29-7 over their last-12 series.
JUST A SEC
With wins in eight-straight SEC series, UF last dropped an SEC series from April 22-24, 2022 vs. No. 1 Tennessee. Since then, the Gators are 22-8 against conference opponents. Since O'Sullivan took the reins in 2008, Florida's .617 winning % in regular season SEC play is tops in the SEC (266-165).
The post LIVE UPDATES: No. 3 Florida Gators host Georgia Bulldogs appeared first on On3.