LOOK: Sahvir Wheeler releases heartfelt statement to Kentucky fans after announcing transfer decision
2 min read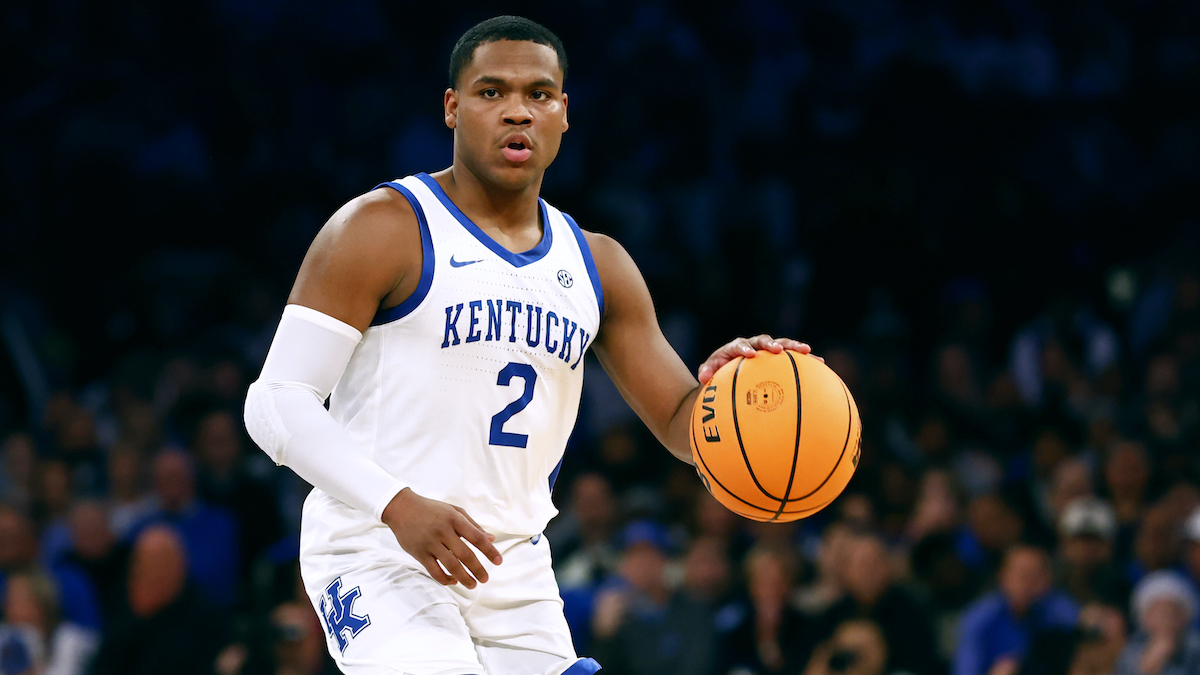 Kentucky senior guard Sahvir Wheeler has written a message to Wildcats faithful after he announced he'd be entering the transfer portal as a graduate. He said his time at Kentucky was "invaluable."
After playing two seasons at Georgia to begin his college career, Wheeler transferred to Kentucky ahead of the 2021-22 season. In two years for the Wildcats, he's appeared in 51 games and averaged 9.1 points per game.
"For the past two years you all have been nothing short of amazing. Some of my greatest memories that I will take away from my time at Kentucky will be my time spent interacting with the fans. The community service opportunities that I was able to participate in with you all were invaluable and I will always be thankful," Wheeler wrote in a caption on his Instagram post.
He went on to thank his teammates and coach John Calipari.
"To my teammates, we have made so many memorable moments. We competed everyday, committed to making each other better, and I would not change that experience. Each one of you has made an impact on me and I consider you all brothers for life," Wheeler said. "Playing along side of you guys has truly been a dream come true.
"To Coach Cal and all the staff, thank you for giving me the opportunity to represent such a prominent university."
But now that he's going to graduate from Kentucky in May, Wheeler has a year of eligibility to use and he's choosing to see where else he might spend it.
The post LOOK: Sahvir Wheeler releases heartfelt statement to Kentucky fans after announcing transfer decision appeared first on On3.