LSU to host impressive Lone Star State athlete for visit
2 min read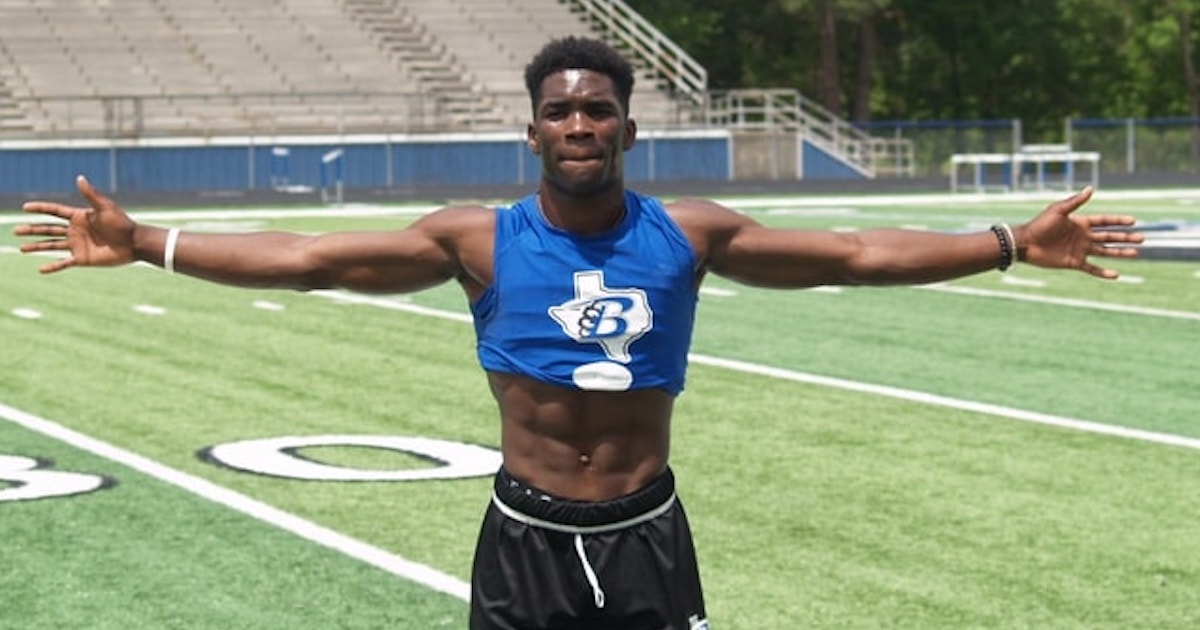 2024 Beckville (Tex.) running back J'Koby Williams is one of the top prospects in Texas and he's close to ramping up the recruiting process. The 5-10, 175-pound athlete has a few schools in contact a lot, including LSU.
LSU offered last month and wide receivers coach Cortez Hankton made a good first impression. The Tigers will host him this coming weekend before TCU hosts him next weekend, according to On3's Justin Wells.
"Coach called me and was talking to me, I wasn't expecting a call from LSU because my coach had just told me a coach from LSU would be calling me, but I didn't know which coach. It was a good deal," Williams told On3. "I like coach Hankton, seemed like he was a cool dude. Asking me about my family, how everything was going, how recruiting going, hobbies and stuff like that.
"I don't know that much about them, but I'm going to get to know more." 
Williams is waiting to see programs before he assesses them. Right now, he doesn't know much about the programs recruiting him. LSU is one of his big offers, but other programs like Baylor, Michigan, Texas and others have offered.
"I'll have my decision after I take all my visits in the summer," he said. "Education is first. They've got to have a good education there. Good coaches, good teammates. Good hospitality and stuff like that."
Whichever program lands him is getting a versatile prospect. He's ranked as a running back, but the multi-sport athlete can play all over.
"They like that I'm a dynamic player. They can put me anywhere and I can go to work. Do what they want me to do."
According to the On3 Industry Ranking, a weighted average that utilizes all four major recruiting media companies, J'Koby Williams ranks as the No. 442 overall prospect in the country and No. 42 running back nationally. LSU is battling to overtake Texas, which leads the On3 Recruiting Prediction Machine.
The post LSU to host impressive Lone Star State athlete for visit appeared first on On3.