LSU WBB outlasts Utah 66-63, advances to Elite Eight
2 min read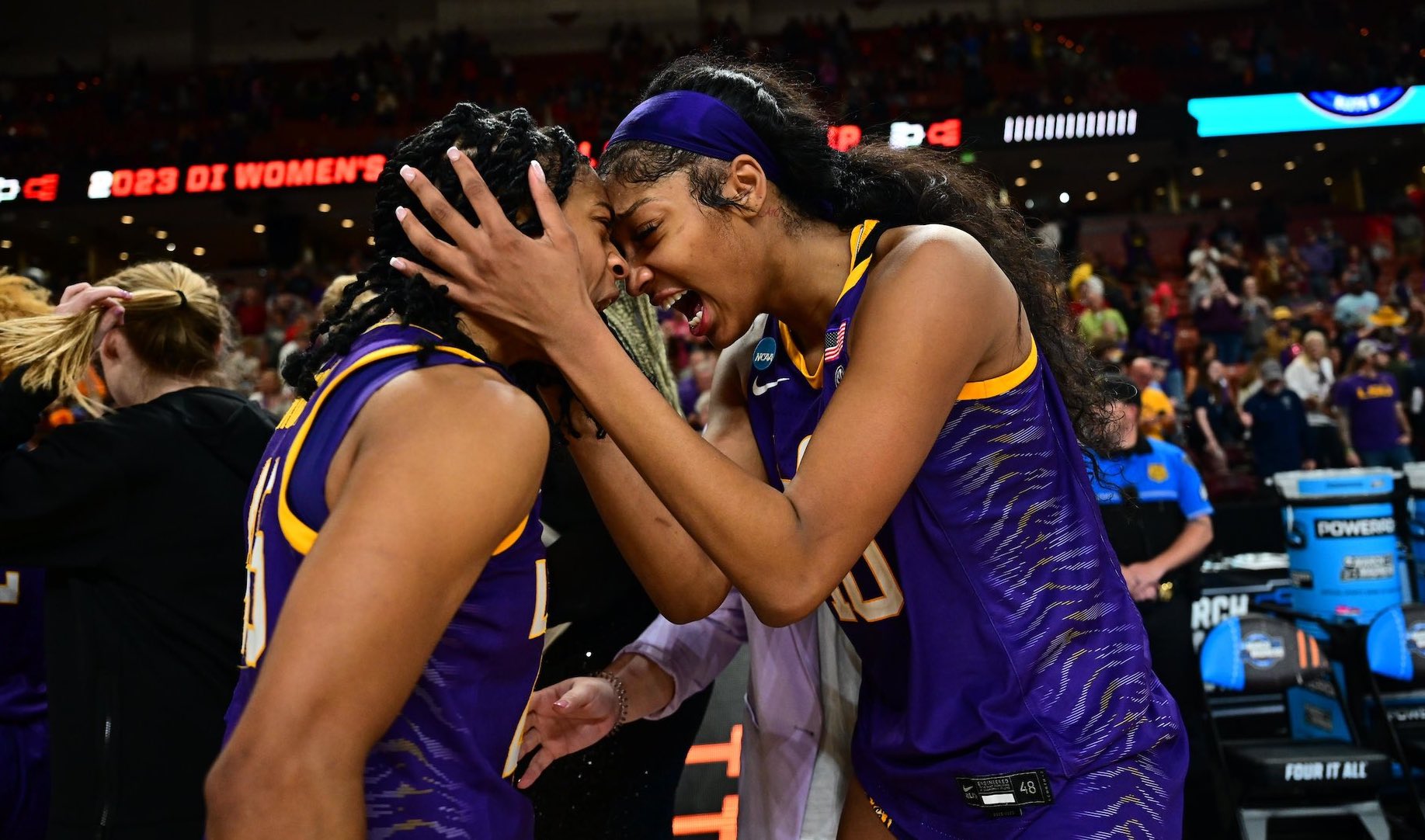 It would have been easy for LSU to fold. No. 2-seed Utah had one of the best offenses in the country, littered with elite shooting and led by Alissa Pili, the Pac-12 Player of the Year. 
Meanwhile, the Tigers' offense couldn't find a rhythm, either settling for jump shots, or forcing the issue on the inside, where Utah was sitting and waiting with help. The Utes were even out-rebounding No. 3-seed LSU at halftime. 
In the second half, nothing really changed. Everything was a struggle as the Tigers continued to have inefficient offensive stretches paired with foul trouble that eventually cost them three starters. Through good and bad, LSU just kept fighting. 
The Tigers pulled out the 66-63 win on Friday night, advancing to the Elite 8 for the first time since 2008.
The leader for LSU in the win was senior forward LaDahzia Williams, who posted a season-high 24 points on 11-of-14 shooting. Time after time, when the Tigers needed a basket, Williams came through, scoring or drawing fouls on Pili, the Utes' star player.
While Williams allowed the Tigers to keep pace, the two primary stars eventually found their rhythm in the game. Angel Reese was quiet in the first half, but finished the game 1ith 17 points and 12 rebounds, helping set the tone for a comeback before eventually fouling out in the final minute. Alexis Morris scored 15 points on 4-of-14 shooting with seven assists, but her biggest impact in the game came in four straight free throws in the 10 seconds to help secure the win.
Along with Reese, starting guards Kateri Poole and Flau'Jae Johnson also fouled out in the game. As a team, LSU had 22 fouls, its third highest total of the year.
Utah finished the game shooting 8-of-22 from the 3-point line, compared to LSU who was 3-of-13. Utah did a reasonable job rebounding, holding LSU to just 12 offensive boards and only plus-4 on the glass for the game.
In the chaos of the final minute, LSU always had the more experienced coach with Kim Mulkey appearing in her 16th Sweet 16 game. Mulkey's team continues dancing and up next is No. 9-seed Miami who has pulled off a pair of upset wins over No. 1-seed Indiana and No. 4-seed Villanova to reach this round.
The post LSU WBB outlasts Utah 66-63, advances to Elite Eight appeared first on On3.