Mack Brown: North Carolina's spring game was 'as good as any'
2 min read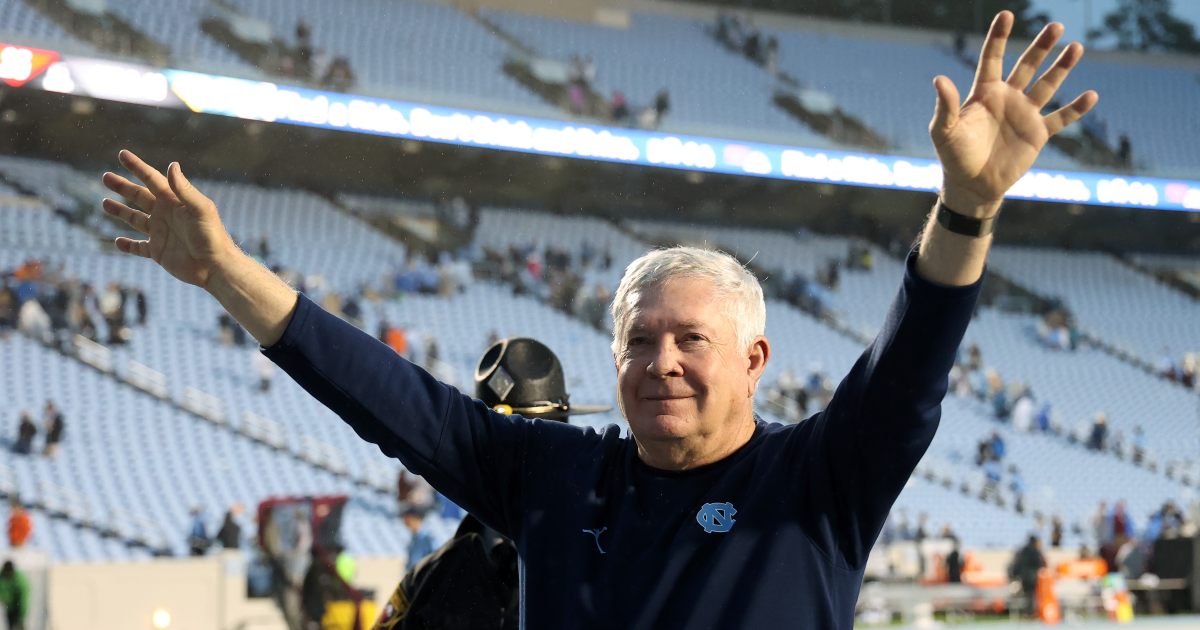 North Carolina coach Mack Brown has been a part of numerous spring games in his 14 total seasons as the Tar Heels coach. He believes the 2023 contest was right up there with some of the best he has seen.
Fans in attendance were treated to not only a live scrimmage, but also individual position drills and special teams reps. At the end of the day, Brown had high praise for the event, adding that it was a big plus that the team came out healthy.
"Spring games are unique and I felt like this one was as good as any that we've been around," he said. "No. 1, you wanna play hard and I thought they did that. No. 2, you don't want to get anybody hurt, and nobody even laid on the field. So I don't feel like anybody got hurt and especially not enough to where they will not be able to go back and be ready for preseason. That was key."
Brown and North Carolina intentionally structured the spring game in a way that greatly reduced the risk for injury. Instead of having his defense tackle runners, the Tar Heels used a "thud" technique to call players down.
Brown explained that the move allowed some banged up players such as British Brooks, who missed all of 2022 with a leg injury, to ease back into action. He liked what he saw from Brooks and others on the ground.
"When you tell them that you're going thud because you've got so many people hurt that you'd like to see guys practice and get in the right place and have to think on their feet and be in position to make plays and still be physical enough that it makes them compete, it usually hurts the running game, believe it or not," he said. "Because they blow the whistle quick when somebody's grabbing. If you've got big backs like we do, they usually get four or five yards more than when somebody pulls them and tries to hold 'em.
"Both Elijah Green and Omarion Hampton have had a very good a very good spring. You start looking at British. So good to see him back out there and he got a lot of plays. We couldn't have played him in tackle, so that's why we felt like he needed to get a lot today and give him confidence going into the offseason."
UNC finished 9-5 and won the ACC Coastal Division this past season. With quarterback Drake Maye receiving Heisman buzz to enter the year, Brown will hope for a big year from his offense as he looks to top that in 2023.
The post Mack Brown: North Carolina's spring game was 'as good as any' appeared first on On3.