Mack Brown raves about connection between Drake Maye, coaching staff
2 min read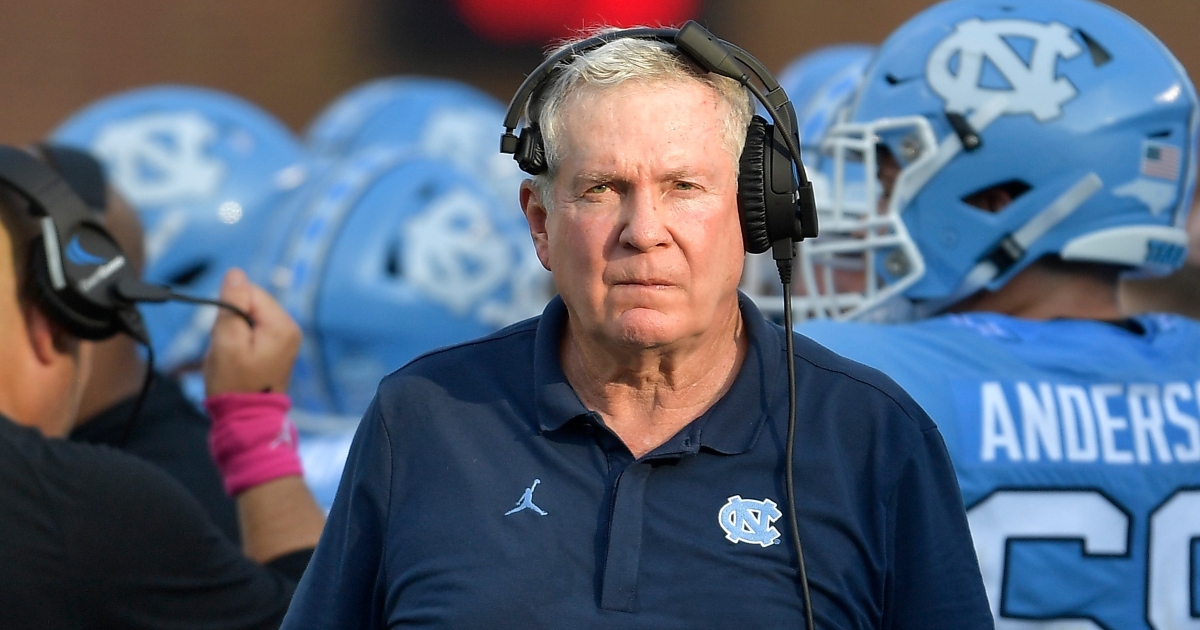 North Carolina football head coach Mack Brown is all in on his superstar quarterback Drake Maye's development. This offseason, he brought in some significant help on the offensive side of the ball in hopes of grooming Maye and unleashing his potential in 2023. And so far, the Tar Heels quarterback loves it and is connecting well with his new group of coaches, according to Brown.
"He's a tremendous leader; one of the best I've ever been around. You add Chip Lindsey… who's got two quarterbacks in the NFL; you add Clyde Christensen, who's coached the best ever; Freddie Kitchens, who coached two No. 1 quarterbacks; you got a lot of new eyeballs on you, said Brown. "Then Clyde, Freddie, and Chip bring in some new concepts in the passing game that are very similar to what we've got, but especially off of play action in the red zone. I think Drake's in heaven. He's got some of the best people around him in the business. And it's been fun for me to watch."
While it's all smiles and happiness right now, North Carolina needs to address a few things to be successful in 2023. And one of the main things Brown wants to do could impact Maye's stat line next season.
"We can't keep having sacks. Every year we've talked about it, and every year, we've had them. Last year we didn't have as many for the first ten games, and then we did at the end. We gave up six sacks against Georgia Tech. So what we've got to do is what we've said we were going to do, and that's run the ball better. Because the running game's a quarterback's best friend. And even if it hurts Drake's numbers some, he's gonna be throwing more touchdowns and getting hit less. I think he'd like that for sure."
All three of the individuals Brown added to his offensive coaching staff have worked with the best talent the game has to offer. Christensen most recently spent time with the Tampa Bay Buccaneers as their quarterback coach. He worked hand in hand with arguably the greatest NFL quarterback of all time Tom Brady, helping Brady secure Super Bowl championship number seven of his career.
Kitchens has worked with a number of top-tier NFL quarterbacks, most recently the number one pick and the 2018 NFL draft Baker Mayfield. And Lindsey helped develop former Southern Miss quarterback Nick Mullens and former Auburn Tiger Jarrett Stidham into NFL quarterbacks.
The post Mack Brown raves about connection between Drake Maye, coaching staff appeared first on On3.