Mailbag Podcast: Will the NCAA hearing affect recruiting?
2 min read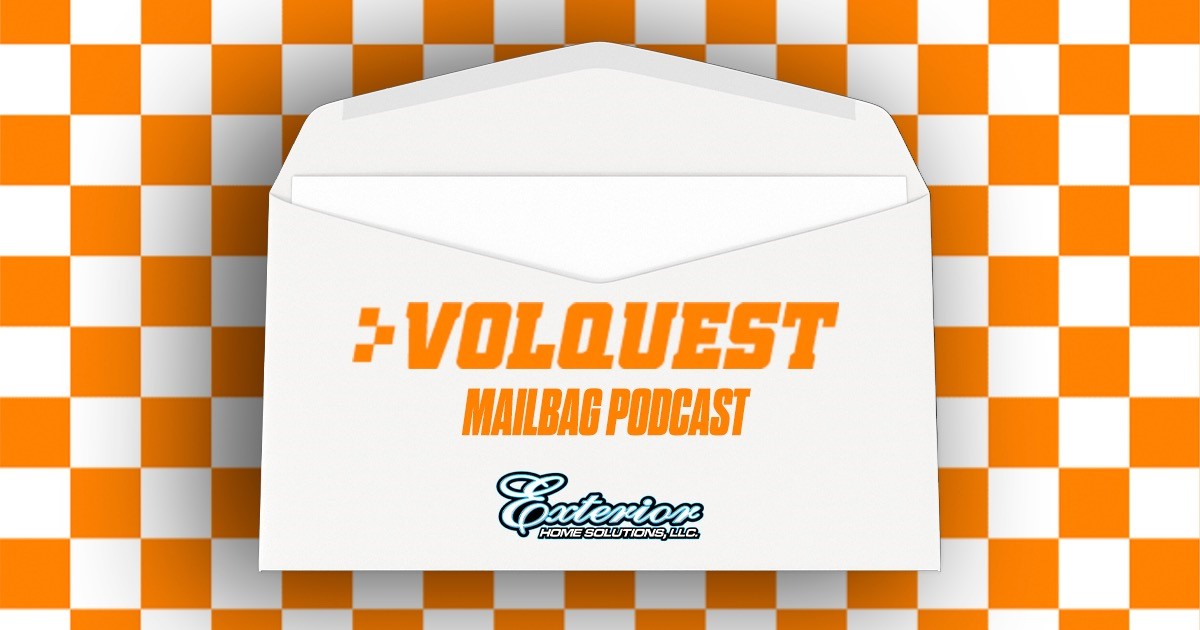 Tennessee spring football practice is heading towards its second scrimmage of the period with the Orange & White game right around the corner. Who is stepping up and what major takeaways do we have right now?
The Vols recruiting board is starting to take shape. Is Tennessee now in a different class of recruits compared to years past? Will the NCAA hearing affect the way Josh Heupel is recruiting the class of 2024 and beyond?  
We answer all of these questions and many more on this week's edition of the Volquest Mailbag Podcast. It's presented by Exterior Home Solutions. For a free estimate, give them a call at 865-524-5888.
What the Volquest guys are saying about Tennessee
Brent Hubbs on the upcoming NCAA and Tennessee hearing….
"Well, I don't think we're going to have a resolution or anything in final detail for a couple of months. Tennessee is scheduled to go to a hearing in Cincinnati on the 19, 20 and 21 of this month. There will be no ruling that comes out of that immediately. It will take weeks to a couple of months before that is there. This is obviously not where Tennessee wanted this to go. They wanted a resolution before it ever got to this point. But a resolution hasn't been reached. And I think part of this – after talking with some people – feels a little bit more like NCAA protocol. I think the perception is there's an offer and a counter offer, like you're negotiating to buy a car or something like that. That's not the case here. I think the NCAA is wanting to do their full diligence and go through the proper procedures as opposed to just sign off on something."   
Austin Price on NCAA hearing's effect on Tennessee recruiting…
"I'm not sure it does. Ultimately, it really has no bearing on Tennessee on the field as of right now. Could a school or two use it against Tennessee with a kid or two and impact them? Sure, I think that could happen in the short term. But I think ultimately, it's not going to have a say with anything pertaining to recruiting as of right now. If Tennessee has to give up a few more scholarships – those are things that recruits don't see. Those are things that fans don't see. If you can only sign 23 instead of 25, most fans aren't even going to know that that exists. It's one of those things that maybe you feel it, but you don't see it. So many fans or recruits have to be able to see it in my mind."   
The post Mailbag Podcast: Will the NCAA hearing affect recruiting? appeared first on On3.