Mario Craver relishes first meeting with Billy Gonzales
3 min read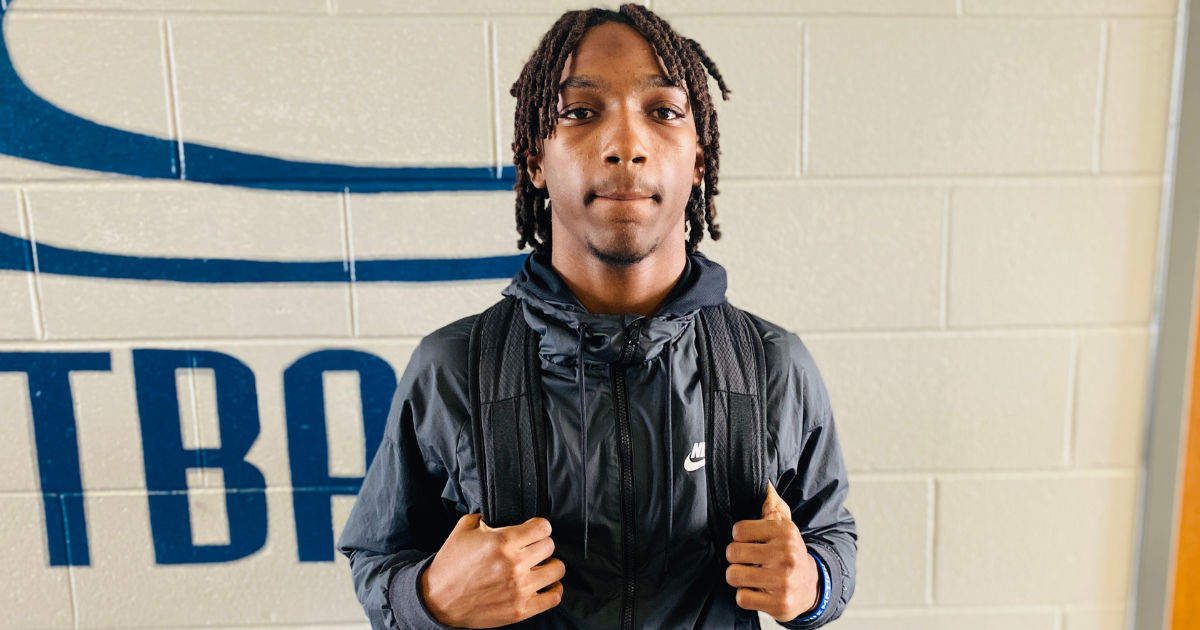 Four-star wide receiver prospect Mario Craver made an unofficial visit to the University of Florida on Saturday alongside a number of high-profile recruits.
His visit allowed him to watch a spring practice as well as meet with Florida wide receivers coach Billy Gonzales.
"It was nice getting to meet coach Billy and see some more practice and seeing how he coaches," Craver told Gators Online's Donavon Keiser and others. "I sat down with him, and him telling me what he's gonna do and what he's planning."
Spending an extended period of time with Gonzales
A number of Florida players and prospects have raved over Gonzales' presence on the field in practice, and Craver noticed it, too.
"I liked his intensity, like he had an energy at practice," he said. "Like that's something I'm gonna need; like 'cause I be hyped up at practice all the time, so I'm gonna need somebody else. He showed me that today, so if that's if him as a normal person, that would be a nice thing, like a plus."
Gonzales and Craver also got to spend time in the film room, going over Saturday's practice and other video.
"He was telling me what he's gonna do, like showing me film, going through today's practice film, telling me how he would coach them before he'd be getting to the meetings," Craver said. "He was going through today's practice film critiquing them, telling them, showing me how he would operate. And then also he was telling me his history, like the past he's had. I think he had Percy Harvin, but I ain't know he had that many."
The Pinson, Alabama, native stands at 5-foot-9, 150 pounds, but his speed is what makes coaches across the country like Gonzales excited about Craver.
"Definitely my speed," said. "We were looking at their miles per hour board actually, and they talked miles per hour when we seen it, like I would be first right now if I would come. Like the highest one I think was 22.4; my PR 22.5, and that's in pads also. So he was stressing to me how speed would kill in that offense, how they would take shots and getting man-on-man with the safety."
The three players Craver was told to keep an eye out for as they have similar playing styles and ways to be utilized are Ricky Pearsall, Andy Jean and Aidan Mizell.
"Definitely Ricky and Andy Jean," he said. "They were telling me that's the role I'm going to have, like that main deep threat. They're not deep threats, but they're kind of the main guy in the offense. Apparently they get the concept route in practice, so they were telling me watch me do it, like how he breaks off his routes and the ways he runs his routes."
Where Craver's recruitment stands
According to On3 Recruiting Prediction Machine, the race for the On300 prospect is between four teams right now with Auburn, Alabama, Florida and Ole Miss. However, it's the Tigers who lead the way with a 38.8% chance to land Craver.
Craver released a top 10 list of schools Wednesday that consisted of Alabama, Florida, Florida State, LSU, Louisville, Miami, Auburn, Ole Miss, Georgia Tech and Texas A&M.
As it stands, Auburn and Florida are ahead of the pack while Ole Miss has emerged as the third team to beat here, according to Craver.
As for a return to Gainesville, Craver has no plans to return to UF before his official visit. However, he could make a return in May if he were to change his mind, he said.
Georgia Tech will host Cravery on Wednesday, and he will head to Oxford on April 20 for a visit with Lane Kiffin's staff at Ole Miss.
When it comes to official visits, Auburn and Florida will certainly receive one from Craver while Ole Miss will likely get one as well leaving him with two official visits to play with.
Craver has yet to set a decision date, but the ballpark timeline is sometime toward the end of summer.
Stay tuned to Gators Online.
The post Mario Craver relishes first meeting with Billy Gonzales appeared first on On3.