Mario Cristobal explains why Shannon Dawson was the right fit as Miami's offensive coordinator
2 min read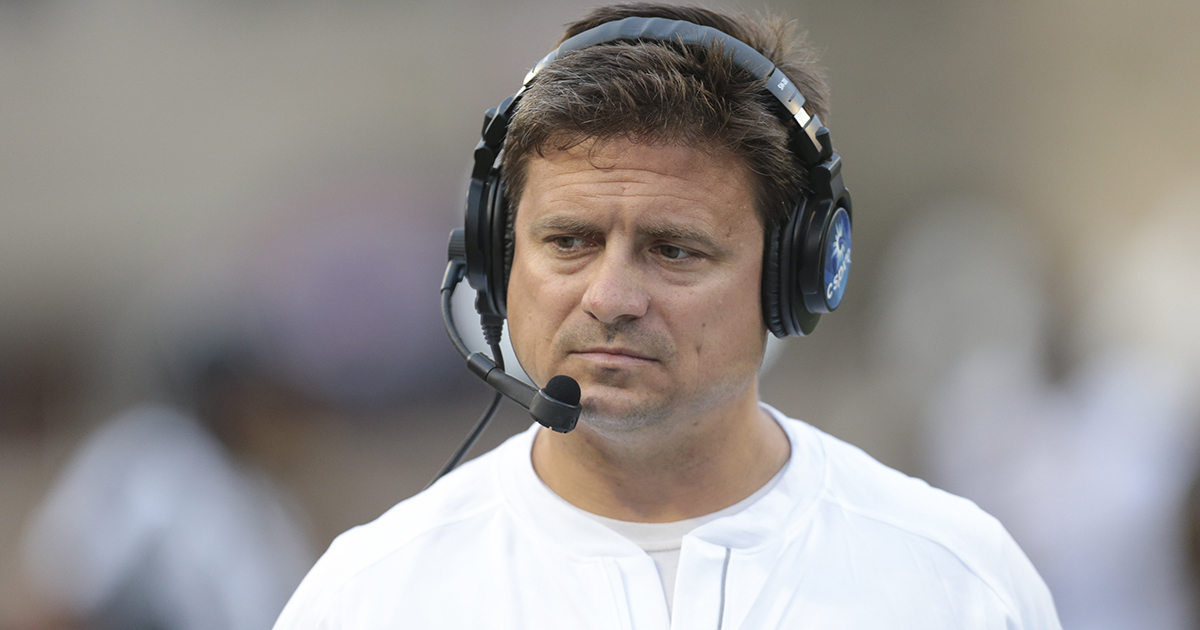 One of the big decisions Mario Cristobal had to make at Miami this offseason was at offensive coordinator. After moving on from Josh Gattis, Cristobal went and hired Shannon Dawson from Houston to replace him.
So far, through spring practice, Cristobal said Dawson is settling into the role well.
Speaking with On3's J.D. PicKell, Cristobal spoke highly of what Dawson brings to Miami. Last year, he helped lead Houston to the No. 2 scoring offense in the American Athletic Conference and the conference's No. 4-ranked total offense. Add in history with Hal Mumme and the Air Raid offense, and Cristobal said there's plenty of reason for excitement.
CLICK HERE to subscribe to the On3 YouTube channel today for all of the latest news on college football, recruiting, NIL, more!
"Shannon's a stud," Cristobal said on The Hard Count. "I mean, he was able to blend the principles of the Air Raid in the passing game and has really done a great job pounding the football. He was at West Virginia, his most recent time over at Houston. He's an elite human being and he's an elite teacher. And what he does really fits what we are looking for. We want to be an explosive offense and we want to be a physical offense.
"In South Florida, if you have an exciting, explosive offense, you're gonna attract the best players from South Florida to play in this particular offense. And kind of like [new defensive coordinator] Lance Guidry, top five, top 10 in several categories and not by accident. He's done it over a period of years. And again, it starts with being an elite human being and he's a great connector, so the guys really enjoy being around him."
One of the biggest storylines to watch at Miami under Dawson's watch is the development of Tyler Van Dyke. He struggled with injuries last year after bringing plenty of hype into the season, throwing for 1,835 yards and 10 touchdowns in nine games.
But early in their relationship, Cristobal said Dawson and Van Dyke have hit the ground running.
"It's a great match. It really is," Cristobal said. "Those two, it's exactly how you want to pair up a coordinator and your starting quarterback. But also, you have the two young guys because Jaccuri [Brown has] been off the charts and Emory [Williams] has done a really good job as a freshman. But right now, it starts with Tyler. Tyler really got nicked up last year. Schematically, it is what it is. Sometimes, things don't fit. It's not a knock on anyone or any scheme or whatever. Sometimes, it's about the fit. And this is certainly the right fit."
The post Mario Cristobal explains why Shannon Dawson was the right fit as Miami's offensive coordinator appeared first on On3.