Mark Kingston updates injury status to Noah Hall, Will McGillis
2 min read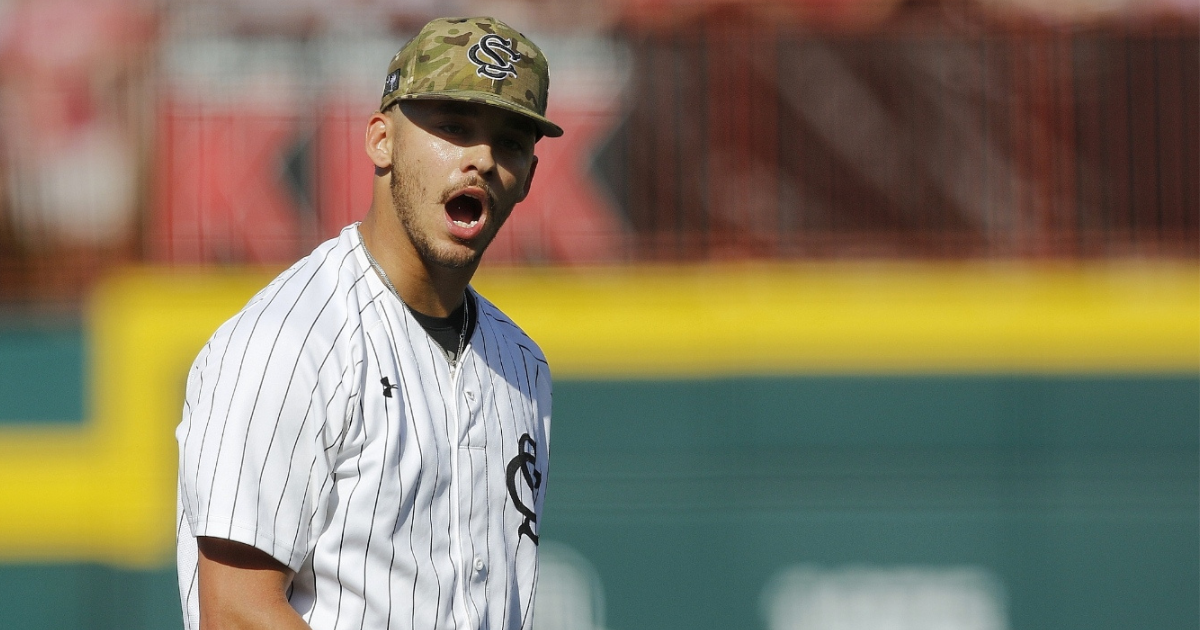 South Carolina will be without Noah Hall again this weekend heading up to a top-10 series at Vanderbilt while Will McGillis is out for about three more weeks. 
Mark Kingston said Hall is dealing with back issues and that's a "process" as he tries to come back from that. 
Hall was off to an electric start to the season before his back injury, sporting a 2.35 ERA and .204 batting average against in 38.1 innings. He struck out 41 with just eight walks and nine extra-base hits allowed. 
[Subscribe to Gamecock Central until Aug. 31 for only $29.99!]
Things hit a boiling point against Mississippi State where Hall didn't make it out of the third inning, giving up five earned runs on nine hits after exacerbating that back injury. 
He missed his scheduled start this weekend against LSU with Mark Kingston said over the weekend the back is going to need some rest and they won't know a long-term prognosis for a while.
With no Hall in the rotation last weekend, the Gamecocks started Will Sanders followed by Jack Mahoney and listed the game three starter as TBD. 
Kingston indicated over the weekend that might be the process moving forward.
[Become an NIL supporter of your South Carolina Gamecocks!]
Because of that South Carolina threw eight pitchers in a 7-2 win over USC Upstate, none throwing over 29 pitches. 
"It allows you to have them all ready for the weekend. With Noah Hall being out, that's potentially seven more innings on the weekend you have to fill," Kingston said.
"Everyone we pitched was under 30 pitches. That means they'll be able to pitch this weekend. Having all hands on deck in a midweek situation you have to have their pitch counts down." 
McGillis, though, has a little bit more of a light at the end of the tunnel, coming off a broken bone in his forearm he suffered three weeks ago. 
He's still about a month away, Kingston said Tuesday.
[Subscribe for free to Gamecock Central's YouTube page!]
"Will is probably a couple three weeks away, probably three weeks away still. He's about halfway through the high-end estimate of how long it would take."
McGillis, a Southern Miss transfer, was off to a solid start to the season and an even better one in SEC play. The second baseman was hitting .297/.480/.770 with 10 homers and more walks (16) than strikeouts (12). 
In 12 SEC at-bats McGillis was slashing .583/.706/1.500 with three homers and nine driven in as well. 
The Gamecocks are off to a great start in SEC play, a crisp 9-2, and will head to No. 4 Vanderbilt this weekend for a top-10 tilt. 
The post Mark Kingston updates injury status to Noah Hall, Will McGillis appeared first on On3.