Mark Stoops jokes about knowledge of Re'Mahn Davis from time at Vanderbilt
2 min read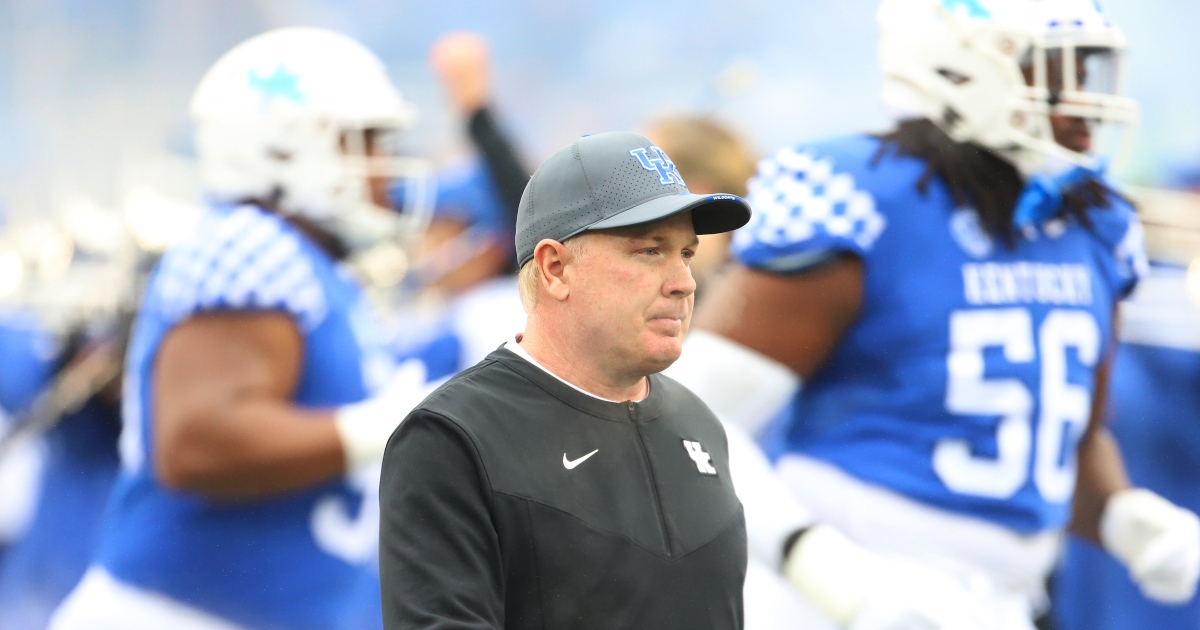 This offseason, Kentucky Wildcats head coach Mark Stoops dipped his toe into the transfer portal to fill in gaps at key offensive positions, like quarterback and running back. The running back who Kentucky picked up, Re'Mahn 'Ray' Davis, is expected to have a massive impact on the offense.
Stoops, while being asked about the performance of another back, took the opportunity to joke that he has seen enough of Davis already.
"Yeah, he's getting better," Mark Stoops said. "He helps us. A strong guy, a different change of pace."
Davis is going to be a big piece of the offense. However, as Stoops explained, he already knows everything he needs to know about Davis.
That's because Ray Davis previously transferred from Temple to Vanderbilt ahead of the 2021 season. In the two years since, he's gotten the chance to play Mark Stoops and Kentucky. That game ended up being a Vanderbilt win that was a pretty big surprise for Kentucky.
"You know, we didn't want to give Ray too many reps today. I've seen Ray play a lot, unfortunately, I saw him play a lot. So, I don't really need to see too many snaps with him."
In Vanderbilt's win over Kentucky in 2022, Davis ran for 129 yards and a touchdown.
"But, D's been doing a good job, and big, physical guy, and he made some nice cuts today," Mark Stoops concluded.
Mark Stoops says Kentucky doesn't have an offensive leader
Last season, Kentucky obviously could turn to quarterback Will Levis for offensive leadership. He's gone now and with turnover on the coaching staff and a transfer quarterback coming in, head coach Mark Stoops says that his offense is missing its leader right now.
"I don't see any right now," Stoops said.
"It's day by day, man. We're right in it. We're in the thick of it, it's a new team. We're cultivating our team right now and learning and spring ball is about fundamentals and discipline and toughness and the basics, and we can't do that."
Nothing gets easier from here and Mark Stoops knows that. It's a grind that players need to find a way to enjoy.
"It's long for us. We're here pretty long days every day. They are here. And I understand the monotony of it, they're here at 6 in the morning, 6:30 in the morning. And we have meetings and walk-throughs in the off days, practice, so it's long for them. Five weeks of the grind isn't exactly easy, but it's still no damned excuse. That's where we've got to get better and they've got to enjoy that part of it."
The post Mark Stoops jokes about knowledge of Re'Mahn Davis from time at Vanderbilt appeared first on On3.