Matt Rhule explains AJ Rollins switching positions
2 min read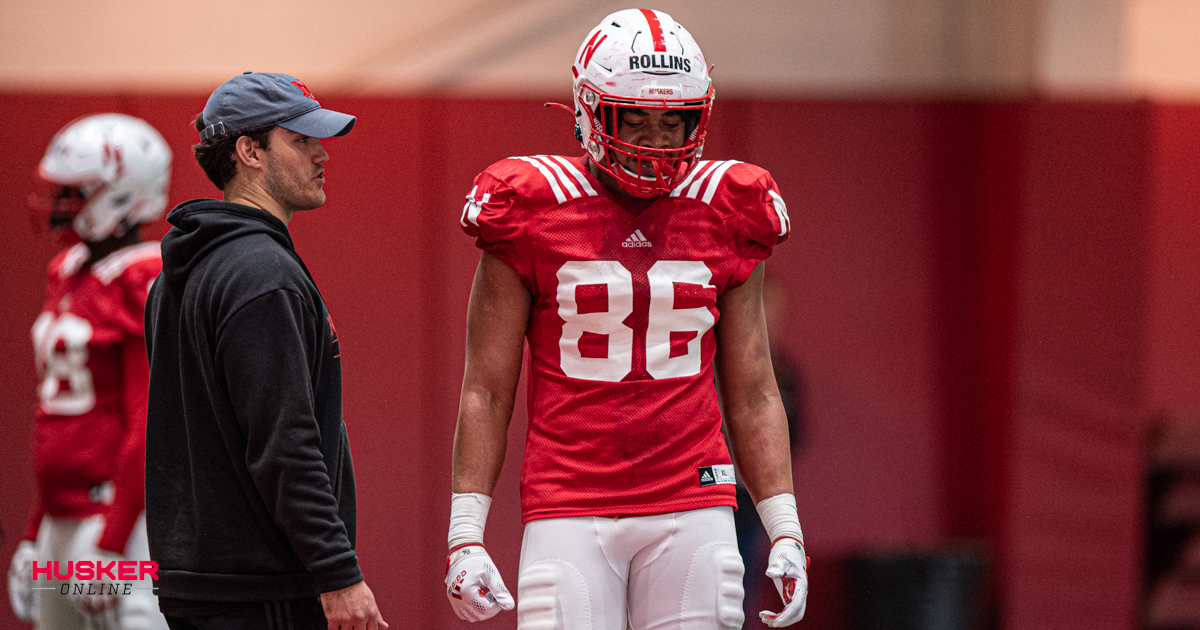 Nebraska sophomore AJ Rollins spent his first two seasons in Lincoln, Neb., playing as a tight end. But head coach Matt Rhule and the new coaching staff have decided to switch him to the other side of the ball as a defensive end.
"Some guys are just wired to play defense," Rhule said after a recent practice. "They're better when they're going straight ahead. I like AJ's length. He's a big, tall kid. Long kid. He's got power. He's a natural pass rusher. When you play basketball, you know how your feet move all the time. Great pass rushers, their hands and feet never stop moving. And so AJ has just a natural feel for for rushing the passer, runs to the ball, athletic."
Rollins played in two games during the 2021 season and then five games during the 2022 campaign. He did not make any catches as a freshman or redshirt freshman.
"Playing on offense, he's good. He could play for us a tight end," Rhule said. "On defense, you get to see him cut loose. Now you're starting to see his personality come forward.We've got a nice group of young, defensive linemen. Brodie Tagaloa is out there playing right now. We moved both those guys from tight end to D line and I think those guys will really develop into good players."
AJ Rollins isn't the only player to make the switch from offense to defense
Redshirt freshman Brodie Tagaloa has also made the switch from tight end to defensive line this offseason. Tagaloa was much more of an uncertain positional case coming out of high school. He did not play in a game last season.
AJ Rollins originally played on both sides of the ball to start spring camp before settling on the defensive side after talking it over with defensive coordinator Tony White.
The idea of making the switch, however, was originally Matt Rhule's idea.
"That dude's a baller," White said. "He's doing what's asked. He's been over there for, I don't know, maybe a week now and all of the sudden he's making plays. You're seeing him constantly show up around the ball which is really cool, really fun to watch. Then you see him with a smile on his face. That's one of those things where guys are moving positions and now all of the sudden he's making plays for you and we'll go from there."
The post Matt Rhule explains AJ Rollins switching positions appeared first on On3.