Miami getting in on ground floor with 2025 No. 1 TE Davon Mitchell after first trip to Coral Gables
2 min read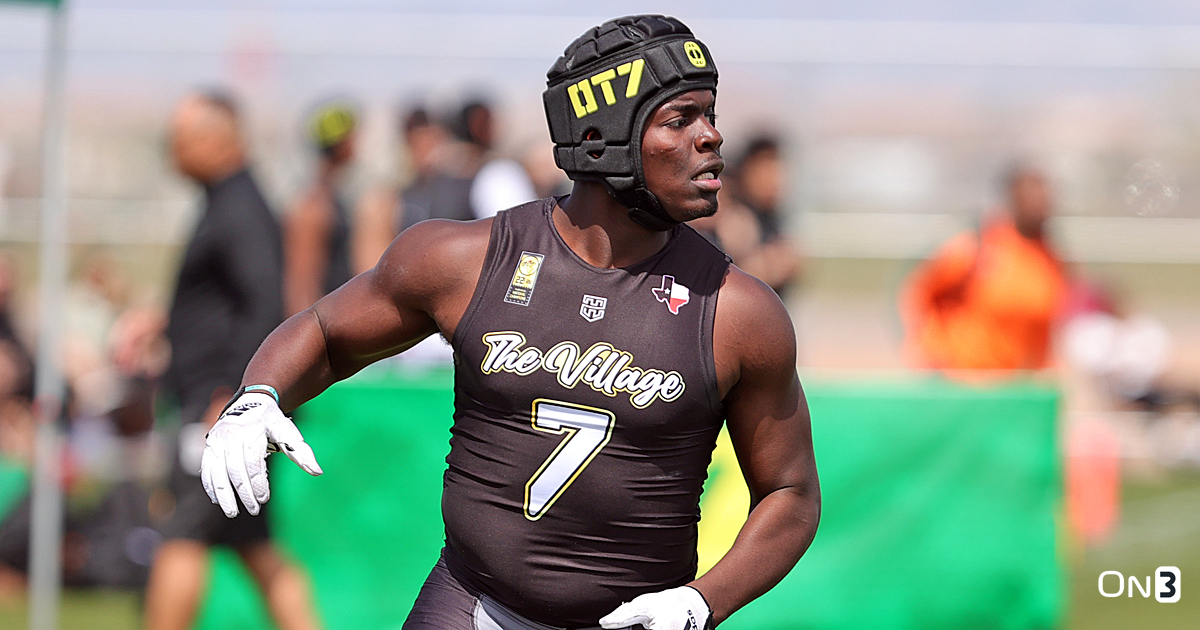 Just weeks after Los Alamitos (Calif.) 2025 four-star tight end Davon Mitchell landed a Miami offer, the Hurricanes' staff rushed to bring him to campus for his first unofficial visit to Coral Gables.
They showed the No. 1 TE in next year's class everything he wanted to see, too.
Mitchell and his father have heard from Miami's staff, largely tight ends coach Cody Woodiel, since he picked up the offer in March, and the Hurricanes used his Saturday visit to show how he can fit into offensive coordinator Shannon Dawson's offense. Miami still has a ways to go to catch up to the 6-foot-3, 220-pound group of top schools of Alabama, Oklahoma and Texas, but Saturday's visit went well by all means.
"I got to see everything I was expecting," Mitchell said. "I wanted to see them use their tight ends in practice today, and they did a good job with that in the passing game and the run-blocking game, so that was really impressive. I'm very interested in them right now, now that I got a chance to see them in action and stuff."
Miami's recruiting pitch thus far has largely leaned on tight end usage in Dawson's offense, but he also said he'll value the effort the Canes recruit him with. He's a fan of Miami's coaching staff early, and the Canes' offensive system caught his eye. But Alabama, Oklahoma and Texas are higher on his radar after putting substantial effort into his recruitment.
The Canes' staff has told him they like his versatility as a receiver and a run blocker, which he finds attractive too.
"The way that they don't just use their tight ends for blocking," Mitchell said when asked what he likes most about Miami. "And they've got great coaches on the staff."
Mitchell said Miami needs to maintain its level of contact to climb on his radar and prove they can develop him into an NFL draft pick. He also values the opportunity to earn early playing time.
He said he discussed a potential return visit to Miami over the summer but does not have a date set.
CaneSport's Take
Miami is far from the frontrunner for Mitchell early in his recruitment, but Woodiel has emerged as an early recruiting superstar for the Canes' staff. He had substantial involvement in the recruitment of a plethora of top-level recruits in the 2023 class as a graduate assistant and remained involved in the recruitment of 2024 prospects before he was promoted to his new role earlier this year.
Basically, Woodiel will give Miami a chance with the four-star.
The post Miami getting in on ground floor with 2025 No. 1 TE Davon Mitchell after first trip to Coral Gables appeared first on On3.