Miami Hurricanes impress 4-star DL Kamarion Franklin on visit, leave prospect interested in OV: 'They're one of my favorites right now'
2 min read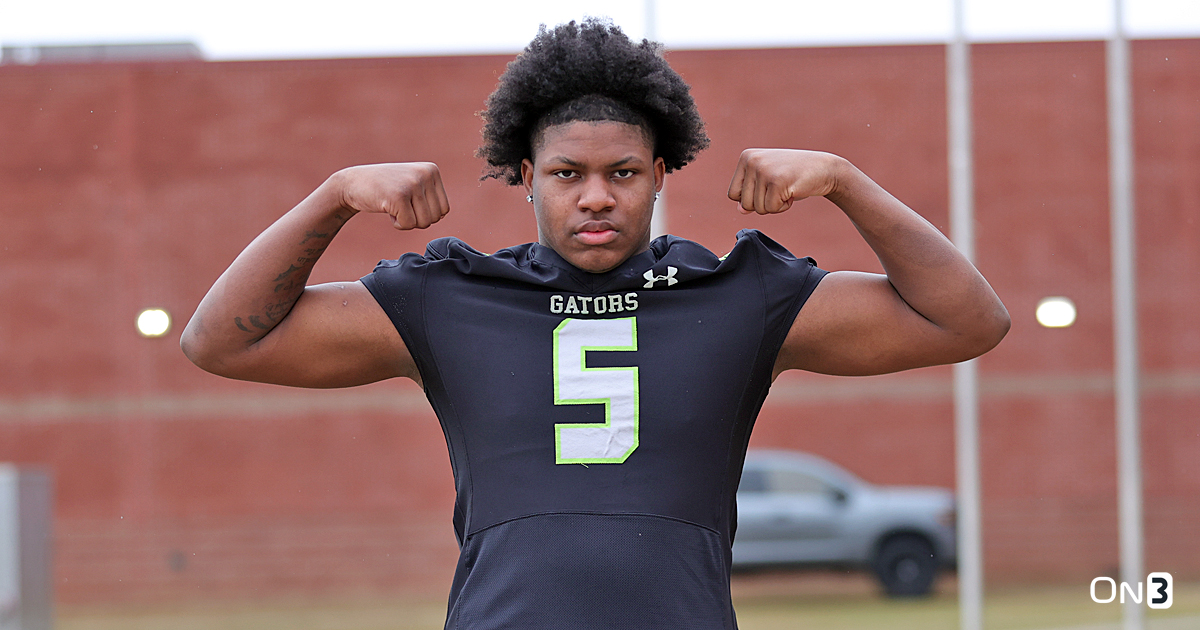 Miami made recruiting progress with Lake Cormant (Miss.) 2024 four-star defensive lineman Kamarion Franklin on his unofficial visit to Coral Gables this weekend.
The Hurricanes are firmly on Franklin's radar, and the No. 29 overall prospect in the On3 Industry Ranking is interested in taking an official visit to Miami. Nothing is set in stone and Franklin said he wants to take all of his unofficial visits this spring, but the Hurricanes are in excellent position to land an official visit.
They just need to maintain their intensity in Franklin's recruitment.
"They've just gotta keep doing what they're doing," Franklin said. "They're sticking out. They've been different. …It's just different. They're in their own little category, so it's just different. They're one of my favorites right now."
Franklin was impressed enough by his January visit to Coral Gables he felt he needed to return to watch a spring practice, and Miami took full advantage of the opportunity. The Hurricanes impressed Franklin with their practice intensity and physicality.
"Everything was physical," Franklin said. "I love how they got after the competitiveness. It gives me a reason to want to come back again. …The competitiveness I saw in practice, the hard coaching. I want a coach that's gonna, you know, coach. Get on me when I'm doing wrong, not just try to be my friend."
Franklin has heard from Miami's coaching staff daily and feels special for being prioritized by the Hurricanes. He's largely heard from defensive line coach Joe Salave'a and head coach Mario Cristobal.
"They're already talking about official visits," Franklin said. "I'm interested. It's not set in stone. I'm trying to go through the whole process, take all of my visits."
Texas A&M, Florida State, South Carolina, Tennessee and Florida are in contention for official visits as well. He plans to visit Oregon and Ohio State and took visits to Auburn and South Carolina earlier this spring.
Franklin wants to announce his list of schools he plans to officially visit before the end of the academic school year or slightly after the end of the year at the latest. He sees himself committing sometime during the fall football season or potentially on signing day.
CaneSport's Take
It's no secret Miami needs to add depth to its interior defensive line in the 2024 recruiting class, so making a splash with Franklin in a major recruiting weekend was certainly needed. Don't be surprised if Miami tries to get him back to campus for another unofficial visit either this spring or in early summer for a weekend with fewer prospects in order for the Hurricanes' staff to offer the four-star more individual attention.
The post Miami Hurricanes impress 4-star DL Kamarion Franklin on visit, leave prospect interested in OV: 'They're one of my favorites right now' appeared first on On3.