Miami Hurricanes LB Keontra Smith excited about defense under Lance Guidry: "Disguising is always good"
3 min read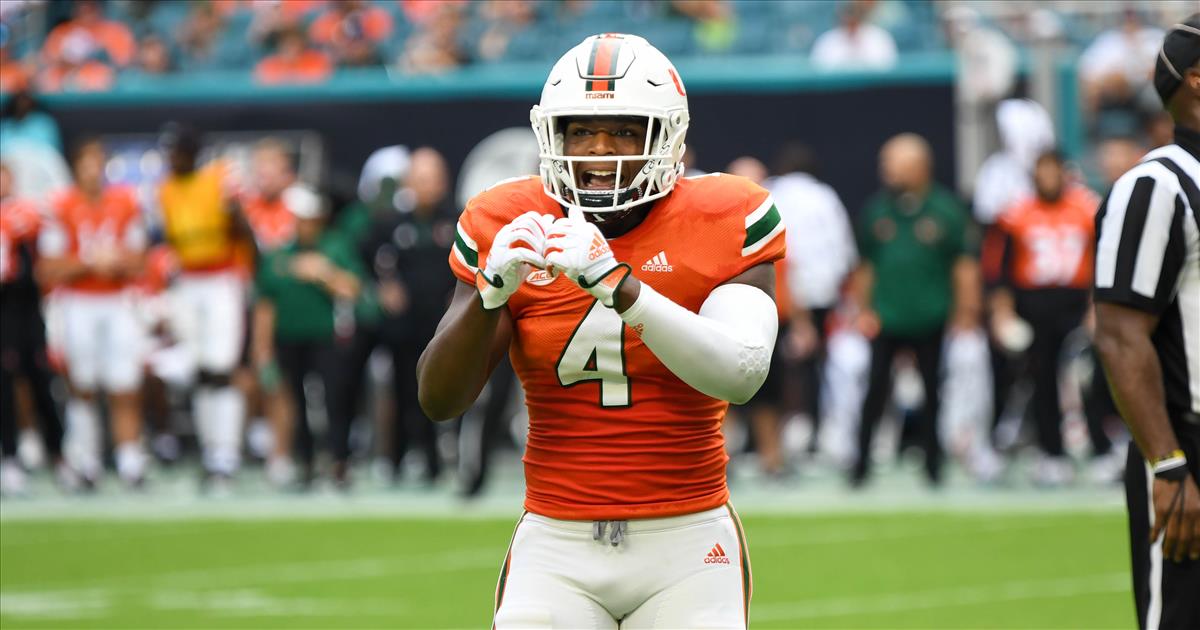 Keontra Smith is a fifth-year veteran at a Miami linebacker position that's struggled in recent seasons. Certainly Smith's had his opportunities to this point, starting four games in 2021 and then last year starting three more games.
He ended 2022 with 33 tackles, three for losses with an interception, and in 2021 he had 38 tackles and three sacks.
In his career he's amassed 95 tackles and 4.5 sacks. He began as a safety at Miami before moving to linebacker early in his career, and he's added 30 pounds since joining UM.
"When I moved to linebacker my biggest fault was getting off blocks and playing downhill," Smith said. "As of now – learning a lot of new techniques – I think playing downhill has become my advantage.
"With the speed I have, it's great."
Now Smith is looking to find a niche in Lance Guidry's new defensive scheme.
"I've been through a lot of coaching changes (LB coach and coordinator)," Smith said. "You see a lot of guys flying around (this spring).
"It's a fast scheme, everything about it is fast. You look at the 'backers we've got, we all play with speed so it's going to be excited to watch."
He adds that under Guidry "Offenses may think you're running one thing and disguising is always good."
This past season the linebackers struggled with consistency and missed tackles. Wesley Bissainthe was the only linebacker to grade out above 70 percent, which is considered a good grade, in tackling per Pro Football Focus. And there were a combined 31 missed tackles in the 12 games from this unit (including 11 from Smith).
Bissainthe and Smith return along with starting MLB Corey Flagg and backup Chase Smith, and Flagg is being pushed by transfer arrival Francisco Mauigoa. There also are a host of new freshmen that hope to factor in as the year goes a long.
"As a linebacker unit we're trying to show everybody we have what it takes," Smith said. "Putting up that notice on the linebackers room, that emphasis how we're going to come this year – that's really it.
"It's going to be a good group of linebackers."
The group is led by new linebackers coach Derek Nicholson.
"Coach D-Nick, he always gets us going before we get out there," Smith said. "We have this motto we go by, `Trained to go,' or `Trained to kill.' Before we go out we make sure we have that mindset and were ready, we're rocking."
Smith adds of Nicholson that "When he came in he let us know he's all in, showed us that with his actions. He makes sure everyone knows what they have going on."
*Of Mauigoa, Smith says "He really knows a lot, and I feel that's going to take him far."
Asked about freshman LB Bobby Washington, Smith said, "He's got crazy athleticism. You can see that on the field. He just flies around and makes plays."
The post Miami Hurricanes LB Keontra Smith excited about defense under Lance Guidry: "Disguising is always good" appeared first on On3.