Miami Hurricanes offer fast-rising 3-star TE KJ Duff
2 min read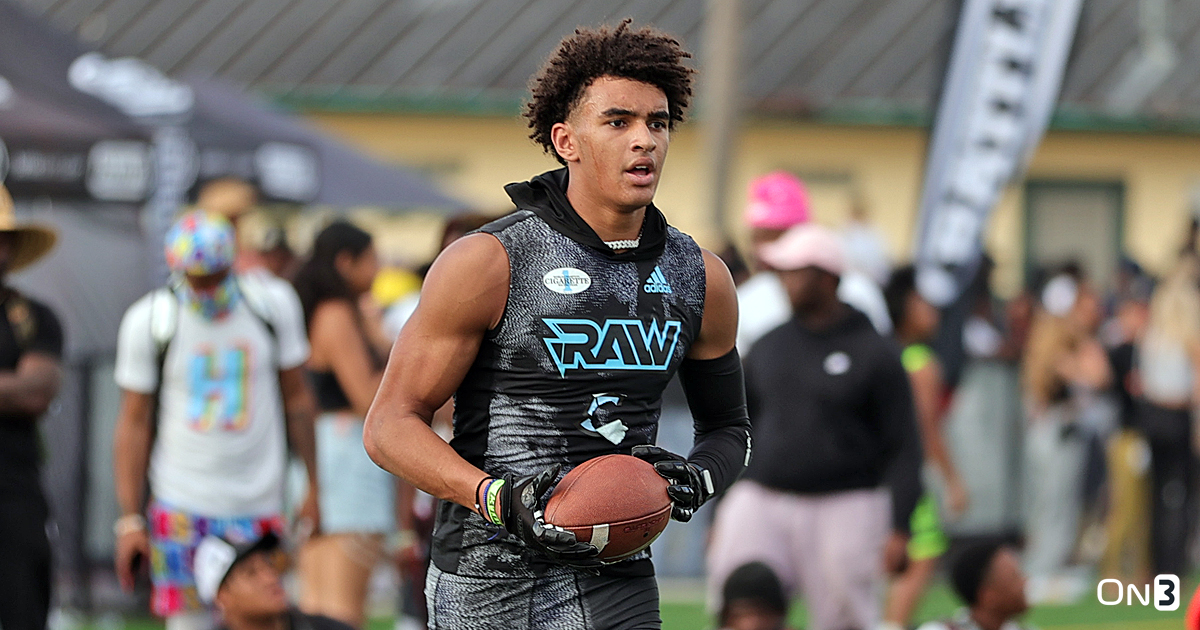 Riverhead (N.Y.) St. Anthony's three-star tight end KJ Duff, one of the fast-rising prospects in the 2024 class, has landed a long-awaited Miami offer.
Duff, the No. 37 tight end in the On300, picked up his Miami offer during his first unofficial visit to Coral Gables April 13. The offer came as somewhat of a surprise to Duff, but he immediately placed the Hurricanes in his list of top schools. The On3 Recruiting Prediction Machine lists Miami as the frontrunner ahead of Rutgers, Syracuse and Maryland.
"I was getting ready for a photoshoot when (receivers) coach (Kevin) Beard saw me and pulled me aside to talk to me and it really went up from there," Duff said. "He sat me down and talked to me then watched my film right in front of me and told me that he wanted to offer me."
Duff wasn't able to attend Miami's spring game, but knows what he likes about the Canes. He wants to return to Coral Gables at some point.
"I always loved Miami. Just the location, school and historic football program," Duff said, adding he felt it was important for him to take an unofficial visit to Coral Gables. "(It's) definitely a school that I'm very interested in. The coaching staff is something that caught my eye. Specifically coach Beard, he's a great coach and that's someone who I can definitely see myself getting coached by."
Duff said Beard called him an athletic "freak" and loved his size, agility and playmaking skills.
Miami now joins Duff's list of top schools including North Carolina, Rutgers and Syracuse. He said he's receiving interest from North Carolina, Syracuse, Rutgers, Pitt and UCF. He has official visits locked in with North Carolina and Rutgers and wants to return to Syracuse and Miami at some point as well.
CaneSport's Take
Duff's contact with Beard suggests Miami may see him as a large receiver as opposed to a tight end, which wouldn't be a surprise given his frame and ball skills. Duff would clearly have the ability to create one-on-one mismatches with smaller cornerbacks.
We'll have a much better idea of Miami's interest levels in the three-star prospect if and when he returns to campus this summer. He's also taken unofficial visits to Penn State and Texas A&M this spring as well as his stock has steadily risen. He was also one of the top performers at the OT7 South Regional last month.
The post Miami Hurricanes offer fast-rising 3-star TE KJ Duff appeared first on On3.