Miami Hurricanes TE Jaleel Skinner has put on 20 pounds, focused on excelling in all aspects of the game
3 min read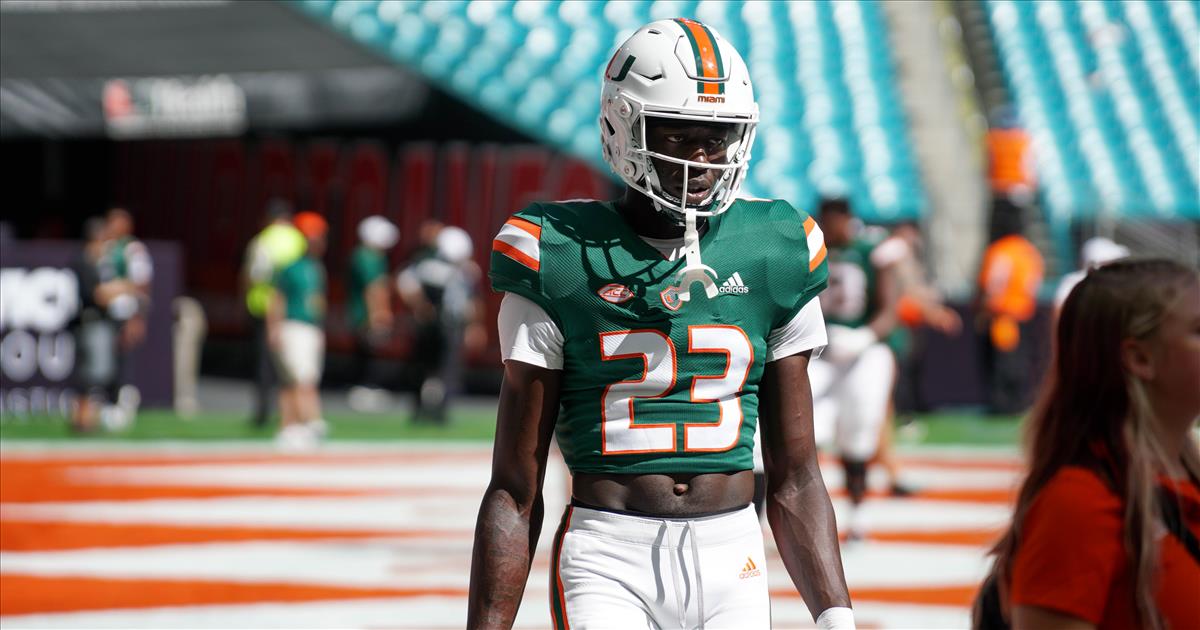 Tight end Jaleel Skinner recounts how, the first time he visited Miami as a recruit, coaches were quick to point out Jimmy Graham's name hanging on a banner in the Indoor Practice Facility.
"It was like `You want to beat him or be like him?'" Skinner recalls. "I was like `I want to beat him!"
That was the start of what became a huge recruiting steal for the Hurricanes when Skinner flipped from Alabama on the day he signed in the Class of 2022. Expectations were that he'd come in as a true freshman this past season and have a big impact, but he struggled with holding onto passes and physicality as he needed to bulk up his frame.
This spring, with Elijah Arroyo out, Skinner is working primarily as the second team tight end behind Oregon eighth-year transfer Cam McCormick.
But Skinner plans to do his part to help this new offense under coordinator Shannon Dawson.
"Now it's time to take it to the next level, elevate," Skinner said. "We are trying to get the ball spread around – everybody touches the ball in this offense. The whole team is happy with it right now.
"Every day I watch film, critique myself. I try to take the right footsteps every play."
A year ago Skinner starting twice and played in nine games, catching nine passes for 129 yards and a TD. His Pro Football Focus grades? Overall he graded out at a not-real-good 52.1 percent (with 70 considered a good grade). He had a 58.0 grade as a receiver, 68.9 grade pass blocking and a poor 35.1 run blocking grade. He had issues with drops in practices and games.
"Anything from last year I put in the past," he says. "I look forward to new things and being able to build now."
So how is he different this season?
"I had to learn to enjoy (blocking), make it something I take pride in," Skinner said. "The more you do it, the better you get at it."
He adds that "I have to get better" to help his blocking physicality.
With that said, he's put on 20 pounds since arriving at Miami last year.
"I'm about 235 now," he says. "I don't really show it (being so tall and lanky), but 235."
Certainly Skinner has the skills to be a tremendous weapon at tight end, right now especially as a receiver.
But he knows he has to step up and prove himself with last year's starter, Will Mallory, gone.
As will the entire Miami tight ends room.
"We're a versatile group, I feel we're the most versatile tight end group in the nation right now," Skinner said. "Everybody can do everything out there, even the young guys Jackson Carver and Riley Williams. Jackson has great physicality, and Riley is hurt a little bit but coming back and showing great strides out there every day."
The post Miami Hurricanes TE Jaleel Skinner has put on 20 pounds, focused on excelling in all aspects of the game appeared first on On3.