Miami 'most definitely' trending in positive direction for top-10 2025 recruit Caleb Cunningham
2 min read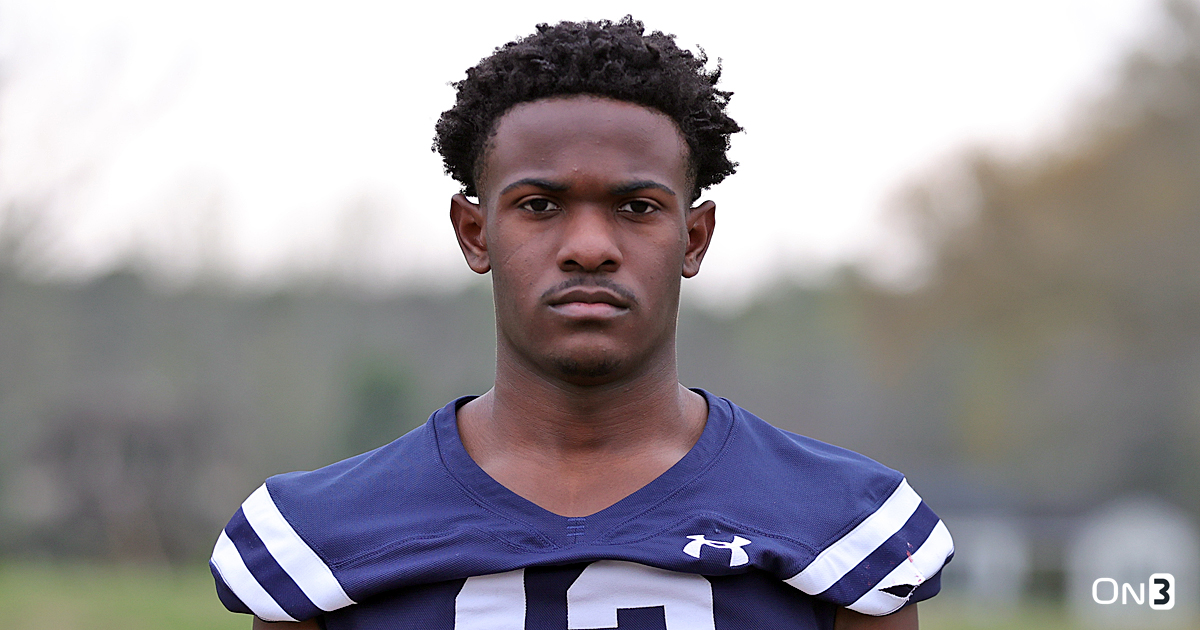 Miami has landed on Ackerman (Miss.) Choctaw County 2025 four-star receiver Caleb Cunningham's radar quickly early into his recruitment.
The 6-foot-3, 185-pound high school sophomore, currently the No. 10 overall prospect in the On300 and No. 2 receiver in the 2025 class, visited Coral Gables for the second time this past weekend and already wants to return this summer for a third unofficial visit. Alabama, Mississippi State, Ole Miss, Oregon, Tennessee, Georgia, LSU, Florida, Florida State and Auburn are also on his radar.
"They're at the top of my list," Cunningham said, adding Miami is "most definitely" trending in a positive direction. "They showed some love, and they're really up there. I love them. They have a good football program, and they keep it real with you. They'll tell you what you need to work on. This is a nice place to be."
Miami head coach Mario Cristobal and offensive coordinator Shannon Dawson have Cunningham firmly believing the Canes are on the cusp of turning the program around. Cunningham thinks Miami has assembled the staff needed to win now, which includes receivers coach Kevin Beard.
"They're going to be good this year," Cunningham said. "They're going to be really, really impressive to watch."
Cunningham's contact with Miami's staff has been limited overall since he's still an underclassman, but he's already thinking along the lines of return trips to south Florida. He's also going to visit North Carolina State April 6 or 7, Ole Miss April 8, Tennessee April 14 and South Carolina April 15 for the Gamecocks' spring game.
The four-star still has two years before he signs with a program, but he's already thinking about announcing on his birthday, Dec. 30, 2024. He emphasized he wants to take his recruitment slow and visit every school he's interested in, and his recruitment will come down to which program shows him the most love. A school's academics will also play a substantial role.
CaneSport's Take
Cunningham is on track to be a Jeremiah Smith or Joshisa Trader-like talent, two of the top receivers in the 2024 class, and Miami landing on his radar so quickly should be a pleasant surprise to Canes fans. Ole Miss currently leads the battle for his recruitment ahead of Florida State, Mississippi State and Alabama, according to the On3 Recruiting Prediction Machine, but the Hurricanes are becoming a serious player in his recruitment. Miami will certainly need to bring the four-star back to campus a few more times, though.
The post Miami 'most definitely' trending in positive direction for top-10 2025 recruit Caleb Cunningham appeared first on On3.