Miami offers 2024 4-star S Kaj Sanders on first visit to Coral Gables: Interest in Hurricanes "really high"
2 min read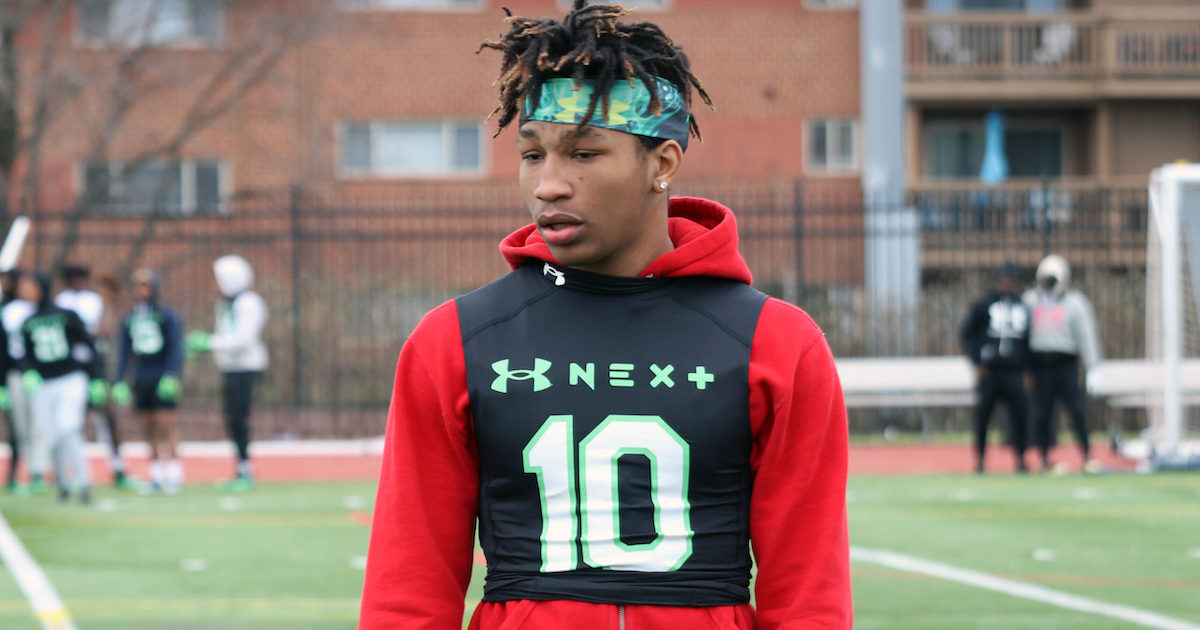 Last week moved quickly for Oradell (N.J.) Bergen Catholic 2024 four-star safety Kaj Sanders, the latest safety in this year's recruiting cycle to land a Miami offer.
The No. 34 safety in the class landed his offer from the Hurricanes this past Friday on his first trip to Coral Gables and has high interest in Miami thanks to the program history, the current coaching staff and the potential to play in a warm-weather Southern state.
"I felt like it was important to get down to Miami, because they've always had a great DB room and great DB coaches," Sanders said. "So I know that if I were to come here, I would be surrounded with great people, great players, great coaches. They made a great first impression. The coaches were really genuine and showed me they care about me. I really loved me how they treated me like an actual player."
Sanders scheduled the visit some time ago and had been in contact with Miami's staff leading up to the trip. Communication with head coach Mario Cristobal and secondary coach Jahmile Addae increased this week ahead of his flight south, and the staff told Sanders they love his size, length and playing style and he would fit well into the Canes' defensive system. They additionally discussed Sanders potentially taking an official visit.
Sanders already has official visits set for Penn State and South Carolina. North Carolina, Notre Dame and Wisconsin are also high on his radar. But he has his eye on the Canes too.
"My level of interest in Miami is really high, just based off of the past legends that have played at my position," Sanders said. "So just that alone shows that if I come here, I could be one too. So my level of interest is really high in Miami."
Sanders said he'd like to see more of Miami, but he wants to improve his relationship with the staff and stay in regular contact for the Canes to continue to climb.
CaneSport's Take
If you thought Miami's offer train would slow down during spring visits, you thought wrong. The Canes aren't showing any signs of letting up on the offer trail anytime soon and are starting to push for prospects to begin scheduling official visits, of which we expect plenty this summer.
Three-star ATH Ricky Knight will visit Miami June 23-25, three-star offensive tackle Deryc Plazz will visit June 16-18, three-star offensive lineman Juan Minaya will visit June 22-24 and four-star tight end Kylan Fox will visit June 9-11. Expect to hear more official visit announcements in the next 45-ish days.
The post Miami offers 2024 4-star S Kaj Sanders on first visit to Coral Gables: Interest in Hurricanes "really high" appeared first on On3.