Miami players address physicality of Houston ahead of Sweet 16 matchup
2 min read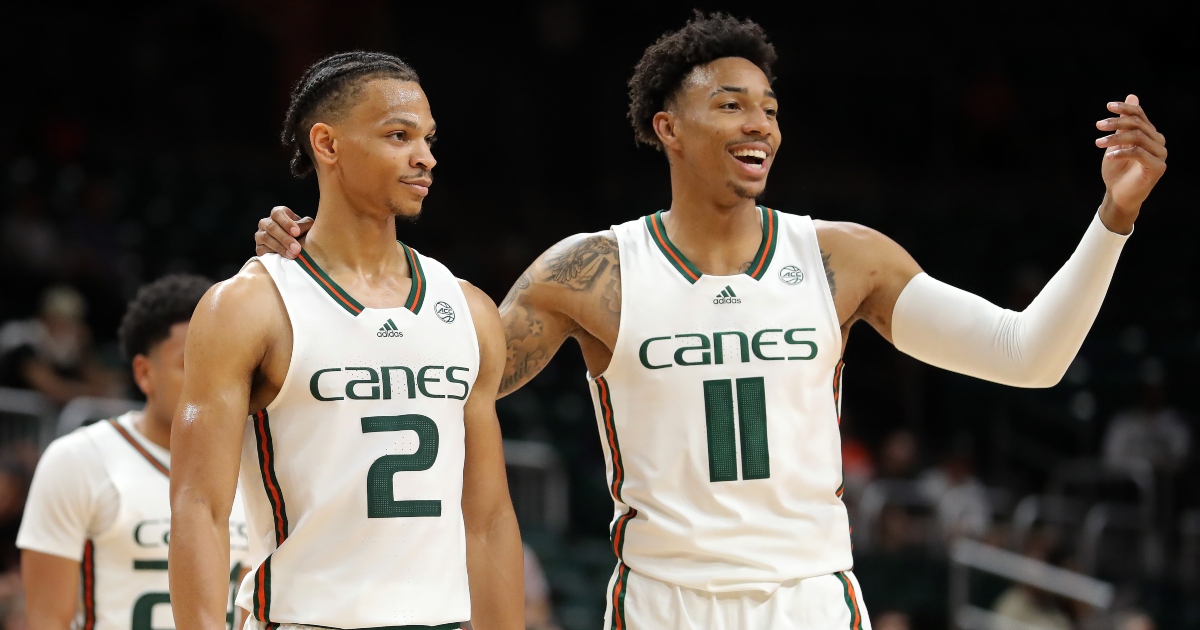 Anyone who has seen the Houston Cougars play knows that they're a physical team. It jumps out at you and makes Houston seem very much not fun to play against. Still, in the Sweet Sixteen, Miami will need to take on that physicality head on.
Ahead of that game, several Miami players addressed that team physicality.
"They're a physical team, but there's a lot of physical teams in the ACC too. Obviously we've never played them," Jordan Miller argued. "They're a Number 1 seed for a reason. With the preparation time that we've had, we feel like we're pretty well prepared. Obviously there's going to be in-game adjustments that need to be done, but that's just basketball. We're just focusing on coming out and playing our game and adjusting if needed."
Anthony Walker, for his part, agreed with Miller. Miami thinks it's a physical team too and trusts in its preparation against an elite team.
"I feel the same way. We have preparation that we've been going over. We'd like to think we're a scrappy, physical team also. It's going to be a good game," Walker said.
"We worked hard. We've got a game plan for them. We'll see what happens tomorrow night."
For Isaiah Wong, the answer is simple. Miami needs to find a way to match Houston's intensity. If they match that energy, the Hurricanes should be in good shape.
"Like you said, they're a physical team. For us in that game, we just have to play physical and match their energy. Our one through five is the same as their one through five. We just play with energy, and we'll have a good game."
Miami head coach Jim Larranaga on what stands out about Houston
To become a one-seed, Houston obviously has several things that it does incredibly well as a team. For Miami head coach Jim Larranaga, two things stand out about the Cougars, their defense and rebounding.
"I'd say their defense and their rebounding. Is that two things? Okay. It's a combination of those two things. First of all, at the defensive end of the floor, they're as physical as any team that I've seen all year long. They put so much pressure on you at every position. Some teams are good putting pressure on the guards, but these guys put pressure at every position," Larranaga said.
"Then they rebound the ball tremendously well at both ends, especially at the offensive end, where they're able to, if they miss a shot, just offensive rebound and score either at the rim or kick it out for a three. They've got great guard play, and they've got really terrific, athletic big guys. So they've earned their ranking of Number 1 in the country."
The post Miami players address physicality of Houston ahead of Sweet 16 matchup appeared first on On3.