Michigan State players break down the emotions of falling short in NCAA Tournament
2 min read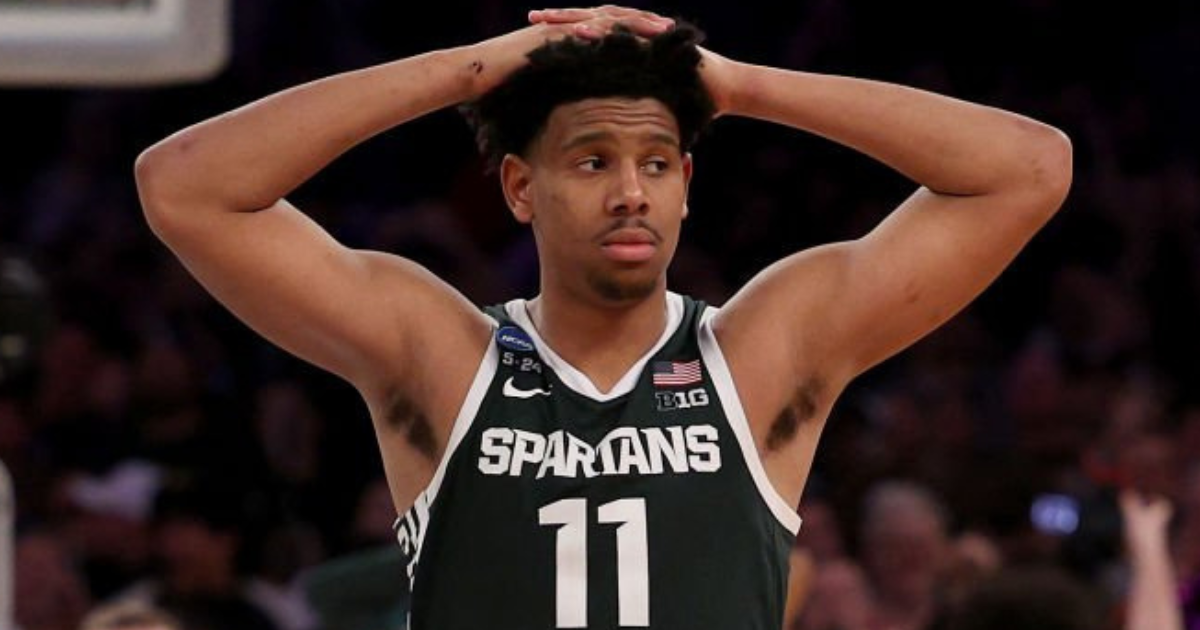 Michigan State was on the wrong end of a classic matchup in the NCAA Tournament on Thursday night. The Spartans and Kansas State absolutely threw down inside Madison Square Garden in the Sweet 16. In the end, though, they fell short in heartbreaking fashion to the Wildcats and an all-time performance from Markquis Nowell.
After the loss, AJ Hoggard, Joey Hauser, and Tyson Walker all expressed the emotions of their season being over. Hoggard shared his disappointment first considering they came so close to what they wanted to accomplish but that, come the final buzzer, they couldn't find a way to finish the game.
"You know, (it's) super disappointing. We wanted to win. We were so close to our goal. I'm just proud of my guys," Hoggard said. "We just couldn't figure out a way to close the game tonight. That's pretty much it."
Hauser only added to those comments with his words and his despondence. However, he also said the Spartans have something to be proud of with how they fought back until the very end.
"Yeah, it just sucks right now," said Hauser. "But everybody played their butts off. So you can't hang your head."
Walker built on Hauser's optimistic remarks with how he followed. He said he's obviously upset that he won't be practicing with his teammates today with their season now complete. Still, they played hard, gave themselves a chance, and made yet another run in March Madness to add to Michigan State's storied history.
"You know, I wish we'd be having practice tomorrow but we don't," Walker said. "We played hard. We put some games together. You can't be mad about it."
Michigan State went down as much as eight in the second half and was behind by several possessions throughout the contest. Even so, they were also able to maintain their position within striking distance, which made all the difference. They traded blows, and even took leads, before eventually getting it to overtime.
Still, by the end of the game, Nowell's show, Keyontae Johnson's performance, and Ismael Massoud's shooting were too much to overcome after 45 minutes. K-State won the overtime by five points, specifically with what they did in the final minute. All in all, it was a historic effort from the Wildcats that earned them a spot in the Elite Eight.
Hoggard, Hauser, Walker, and the rest of the Spartans have every reason to be proud of what they did in the NCAA Tournament. They put Michigan State in position to advance once again and, although it's disappointing right now, it was another performance during their run that said a lot about them as a team and a program.
The post Michigan State players break down the emotions of falling short in NCAA Tournament appeared first on On3.