Mike Norvell reacts to getting D'Mitri Emmanuel eligibility waiver approved
2 min read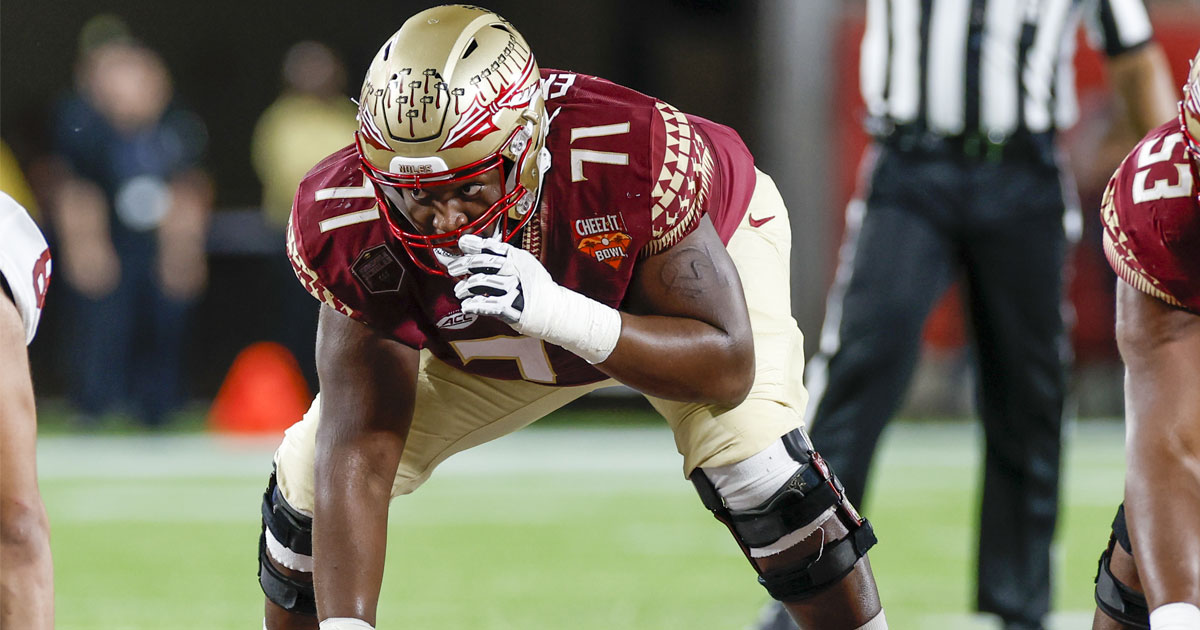 Florida State got major news on its offensive line when it learned that D'Mitri Emmanuel has been granted a seventh year of eligibility by the NCAA.
Emmanuel started all 13 games for Florida State last season as the Seminoles powered to 10 wins.
"Really big for our team," coach Mike Norvell. "Just another experienced, good player that's going to be able to help us."
Florida State first added Emmanuel to the roster prior to the 2022 season, with Emmanuel using the NCAA transfer portal to head to Florida State as a graduate transfer.
Prior to Florida State, Emmanuel was a multi-year starter at Charlotte, starting 25 games with starts at left tackle, right tackle and left guard.
Unsure of whether he'd be granted a seventh-year eligibility waiver, D'Mitri Emmanuel was working to keep all his options open. His return will be a big deal for the Seminoles.
"It definitely helps. I mean he went through Pro Day because we were uncertain," Norvell said. "So he has been training, has been working out. I told him to prepare, you never know where it's going to go. But it was great to get that information and now this week, he would have been ready whether we found out in five weeks. It's good to be able to do it now, before draft, before all those things and really be able to paint the picture for what's ahead and get some work here this week."
Norvell was effusive in his praise for the 6-foot-2, 300-pound offensive lineman from Charlotte, N.C.
As much as anything, the fourth-year Florida State head coach raved about the impact Emmanuel has on the team from a leadership and attitude standpoint.
"I mean he's a great, great young man," Norvell said. "Obviously all the experience that he's had. He is great for our locker room, he's great for our team. He's got a wonderful spirit about him. He truly wants to push to help people get better."
The Seminoles were pleased to learn of his clearance prior to the end of spring football practice. With eligibility no longer in question for D'Mitri Emmanuel, Florida State can get him some more meaningful reps and begin integrating him back into the lineup.
"Good getting him back out," Norvell said. "Obviously we were uncertain of where the process would go. We had him limited in any of the team reps just making sure. He's played a lot of football, so getting him back and kind of getting him in the swing of it a little bit here this week."
The post Mike Norvell reacts to getting D'Mitri Emmanuel eligibility waiver approved appeared first on On3.