Mississippi State baseball shatters NCAA all-time attendance record vs. Ole Miss
2 min read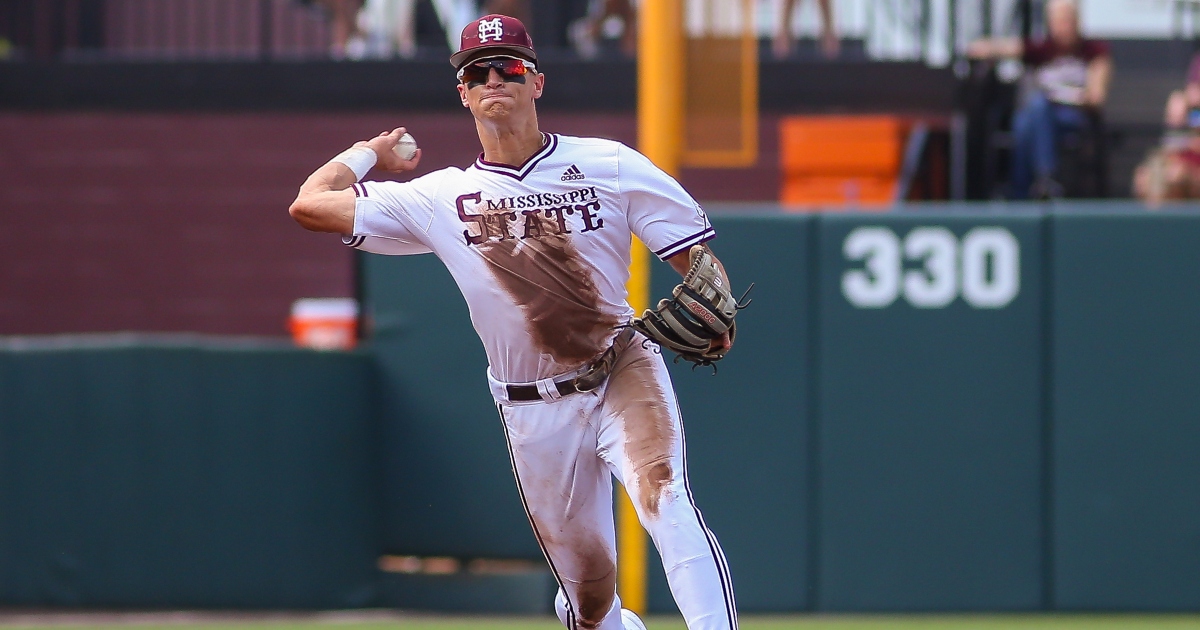 The Mississippi State baseball team had a thrilling rivalry matchup with the Ole Miss Rebels on Saturday. The game was highly anticipated by all the college baseball fans in the Starkville area, as they shattered the NCAA all-time record for attendance on Saturday afternoon at Dudy Noble Field, with 16,423 fans packing the stands in Starkville. They got to see another classic, as the Bulldogs prevailed in walk-off fashion, 8-7.
Check out the graphic posted below by Mississippi State's baseball Twitter page.
The previous all-time attendance record of 15,586 was set when Mississippi State and Ole Miss faced off on April 12, 2014. Ole Miss hasn't won a series against MSU since 2015. Mississippi State currently leads the all-time series against the Rebels, 261-209-5. The longest win streak in the series has been 14 games.
Freshman Dakota Jordan had a two-run walk-off single to lift the Bulldogs to victory on Saturday. He delivered the clutch play when his team needed it the most, in the bottom of the ninth inning. The Bulldogs have had a number of players come through with memorable hits against Ole Miss over the years, including Gavin Collins and Tanner Allen. After Saturday evening, Jordan added his name to the list.
Mississippi State slugger Colton Ledbetter continues to impress
Colton Ledbetter delivered the goods, as he has so often this season for the Bulldogs. He belted two home runs, including a two-run blast in the bottom of the seventh inning that looked like a golf swing. He also brought in three RBIs, leading the team on Saturday afternoon. Ole Miss starting pitcher Xavier Rivas threw five strikeouts in 5.1 innings of work in the loss, but he also allowed two home runs.
Before coming to MSU, Ledbetter spent two seasons with the Samford Bulldogs. Ledbetter led Samford with 16 home runs and 57 RBIs last year. He's been one of the best power hitters in college baseball this year and many people expect him to be selected in the first few rounds of the 2023 MLB Draft.
With the win, Mississippi State moved to 21-15 overall this season and 4-10 in the SEC. This weekend's series between Ole Miss and MSU is now tied at 1-1. The third game of the series will be played on Sunday, April 16th. That one will start at 1:00 PM. The game will be televised on SEC Network-plus.
After their series with Ole Miss, Mississippi State will face off against Southern on Tuesday, April 18th.
The post Mississippi State baseball shatters NCAA all-time attendance record vs. Ole Miss appeared first on On3.